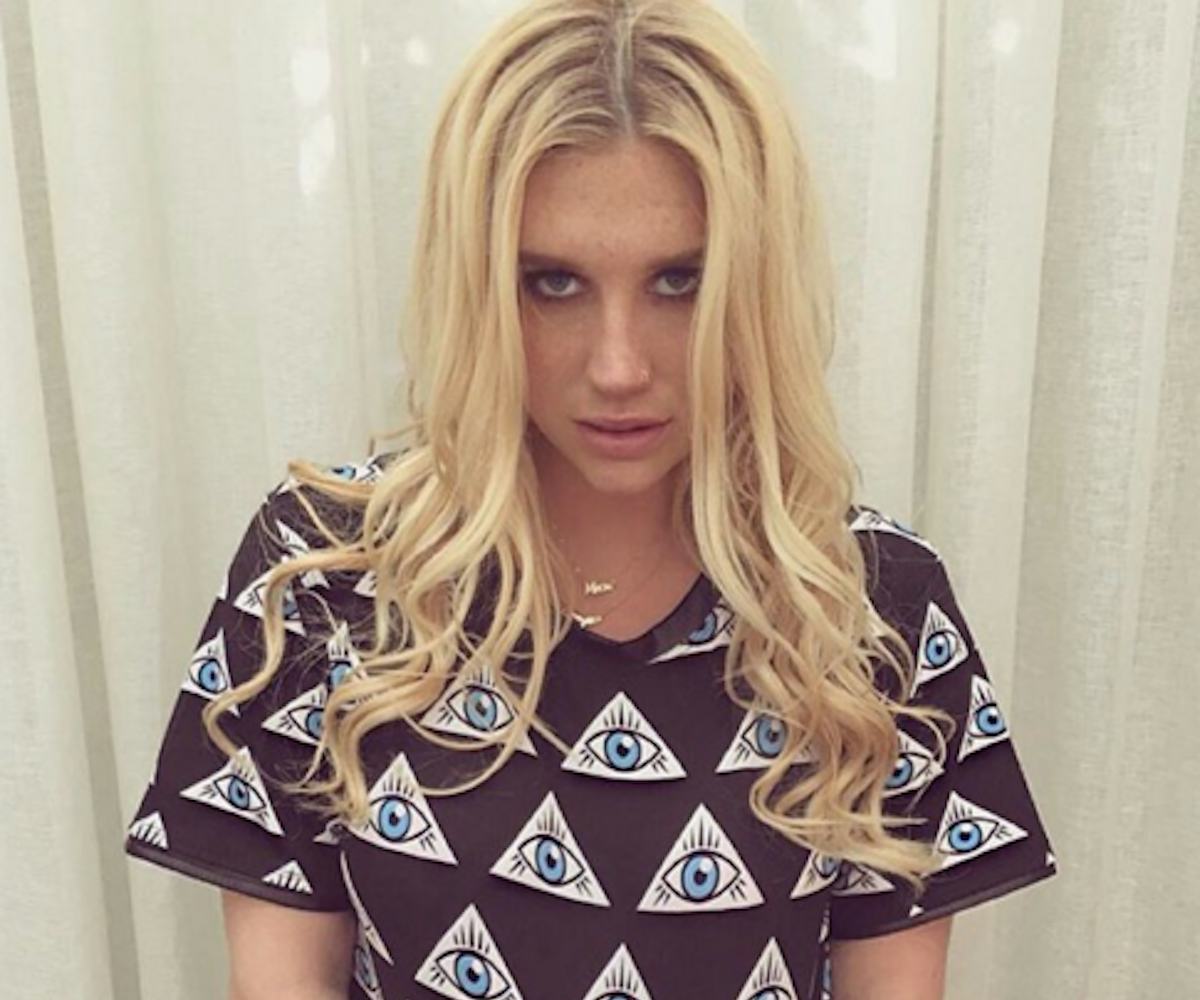 Photo via @iiswhoiis/Instagram.
Kesha On Her Upcoming Legal Battle With Dr. Luke: "I Have Nothing Left To Hide"
Kesha's lengthy legal battle is about to come to a head, and the singer is ready to let the cards fall where they may. In a powerful Instagram post, the pop star let her fans know that no matter what happens in her upcoming suit against her former producer Dr. Luke, she is proud of her decision to stand up for herself after suffering through years of alleged sexual and emotional abuse at the hands of the award-winning hit maker, whose real name is Lukasz Sebastian Gottwald.
At the time of filing, Kesha's lawyers claimed that "Dr. Luke sexually, physically, and verbally abused Ms. Sebert for over a decade in order to make her feel completely worthless and maintain complete control over her life." That control manifested in a contract that required Kesha to record four more albums with her alleged abuser, something Kesha was unwilling to do.
"I have nothing left to hide," she wrote on Instagram Thursday. "I did this because the truth was eating away my soul and killing me from the inside. this is not just for me. this is for every woman, every human who has ever been abused. sexually. emotionally. mentally. I had to tell the truth. so the outcome will be what it will be. there's nothing left I can do. it's just so scary to have zero control in your fate. but this is my path this life for whatever reason.... #Friday."
After suing, she was countersued by Dr. Luke, and last summer, a Los Angeles judge put the case on hold, effectively also putting a hold on Kesha's promising career in the process. Kesha pleaded publicly for Sony to release her from her contract, and despite a #FreeKesha petition started by her fans that garnered over 85,000 signatures, the pop star has been muzzled since 2014.
It's no wonder her "nerves are going crazy," ahead of the impending courtroom battle. If the court rules in favor of the singer, she'll be released from her contract and will be allowed to collaborate with whomever she chooses. But, regardless the outcome, Kesha's battle is monumental, and could inspire other women in her position to stand up in an industry where this kind of systemic abuse is far too common. 
Good luck Kesha. We're rooting for you. Check out her emotional Instagram below.