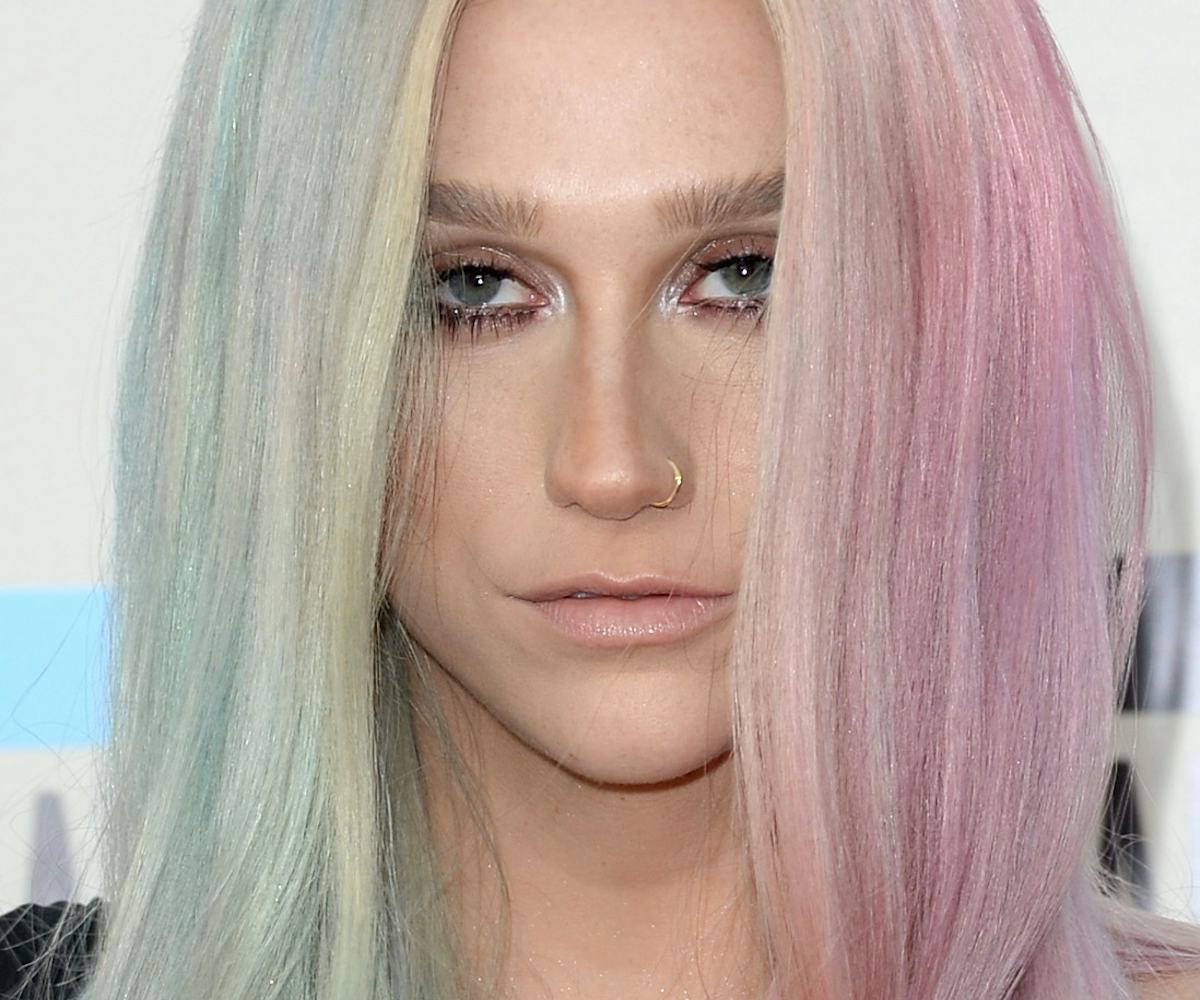 Photo by Jason Merritt/Getty Images.
Why Sony Can't Free Kesha, According To Sony
the corporation breaks its silence, as her fans plan a protest
Since the February 19th ruling where a Supreme Court judge refused to grant Kesha a preliminary injunction to free her from her contract with alleged abuser and producer Dr. Luke, the globe has been in an uproar. While it seemed like everyone had an opinion, there was one voice that remained quiet: Sony. The parent label to Dr. Luke's Kemosabe Records, the imprint which Kesha is signed to, Sony has been mum through the celebrity outpour of support, Dr. Luke and Kesha personally voicing their sides, and #SonySupportsRape trending on Twitter.
That is, until today. Scott Edelman, a lawyer representing Sony Music, broke the silence, telling The New York Times, "Sony has made it possible for Kesha to record without any connection, involvement or interaction with Luke whatsoever, but Sony is not in a position to terminate the contractual relationship between Luke and Kesha." Furthermore, he said, "Sony is doing everything it can to support the artist in these circumstances, but is legally unable to terminate the contract to which it is not a party." We're not sure where that leaves us in terms of where Sony's feelings lie, only that they, sadly, have no involvement with her contract.
As the layers of complexity continue to unravel, Kesha's case has not only become a light exposing the normalcy of abuse within the music industry, but also a devastating example of the extreme bureaucracy that has long plagued it. While technically signed to a subsidiary of Sony, it's through a "furnishing agreement" with Luke's production companies Kasz Money Publishing and Prescription Songs. Her agreement rests, then, with Luke, and it is ultimately up to him if it is terminated.
Sony's statement serendipitously comes the day before a planned protest. Tomorrow at 10am EST, Kesha fans will gather outside of Sony headquarters, on Madison Avenue in New York City, in support of the #FreeKesha movement. Lacey Kohlmoos of Care2, the group organizing the protest, told Billboard: "Whether or not Kesha's music affected someone personally, this case represents the unfair treatment of sexual assault survivors around the globe. It is important for Sony to see the uproar they have caused, so protesters are bringing it right to their front door."