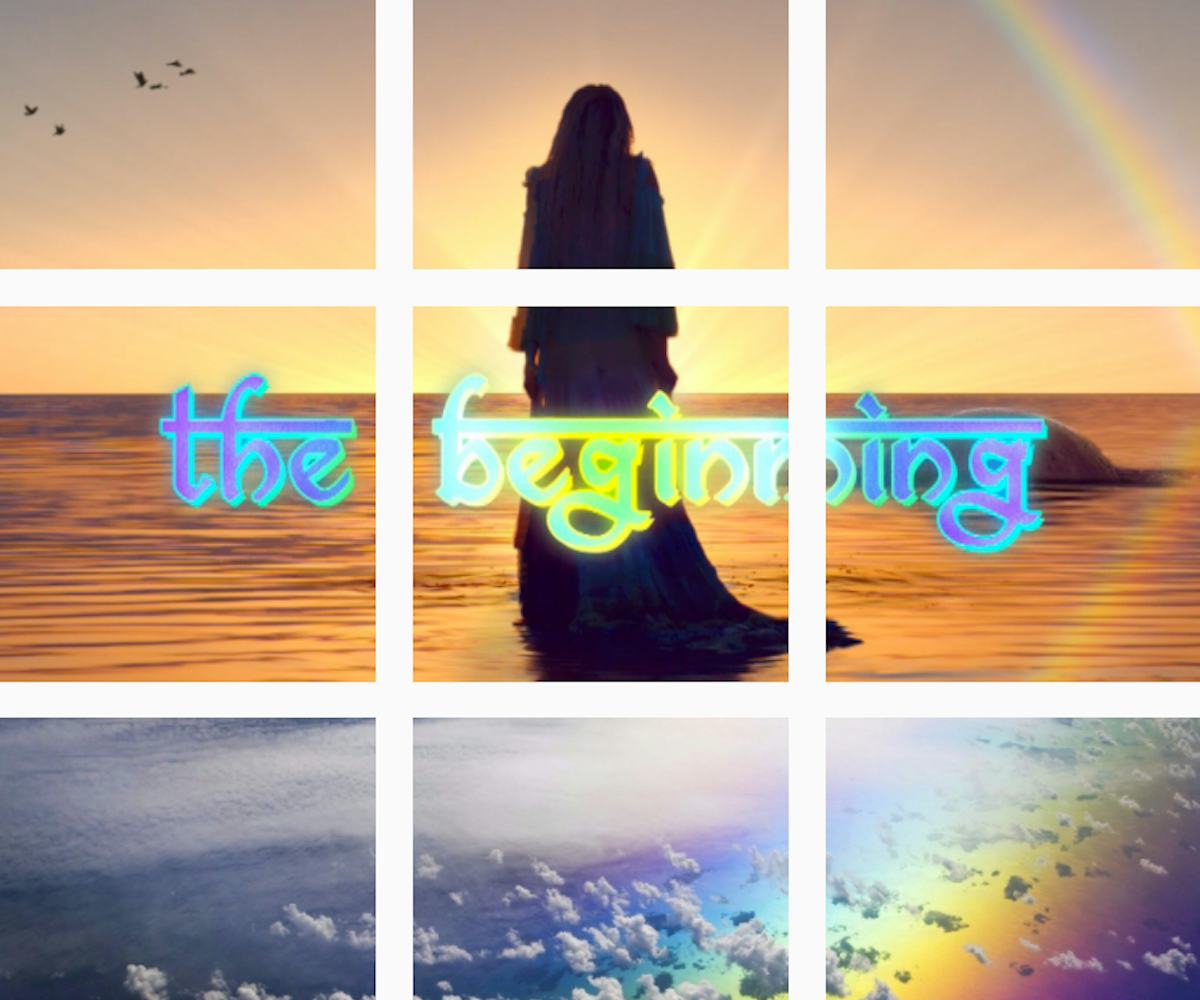 Photo via @iiswhoiis/Instagram
Kesha Is Officially Making Her Comeback
Animals, what does this mean?
Kesha is up to something. After nearly three years of legal battles with Dr. Luke over sexual harassment charges and contractual matters, the "TiK ToK" singer is gearing up to presumably release new music and kickstart her comeback.
Since filing a lawsuit against Dr. Luke in October 2014, Kesha hasn't been able to share any new music. She has talked about the songs she's sitting on, offering up the ever-reliable response of "soon," but that could mean anything. Today, however, Kesha unfollowed everyone she was following on Instagram and uploaded a series of 15 images that, when viewed zoomed-out, create a sublime image of clouds, rainbows, desert, and the ocean. Kesha is seen from the back, silhouetted against the sun with the phrase "the beginning" printed over her in an enigmatic font.
Screenshot Image via @iiswhoiis/Instagram
There are no captions to the photos or any updates on Kesha's other social platforms about this new chapter. Previews for a video allegedly called "Woman" leaked late last month that featured Kesha in cowboy garb, but were taken down without comment. Regardless, there's new Kesha material coming, y'all, which means a new sense of freedom for the singer-songwriter. It's about time.