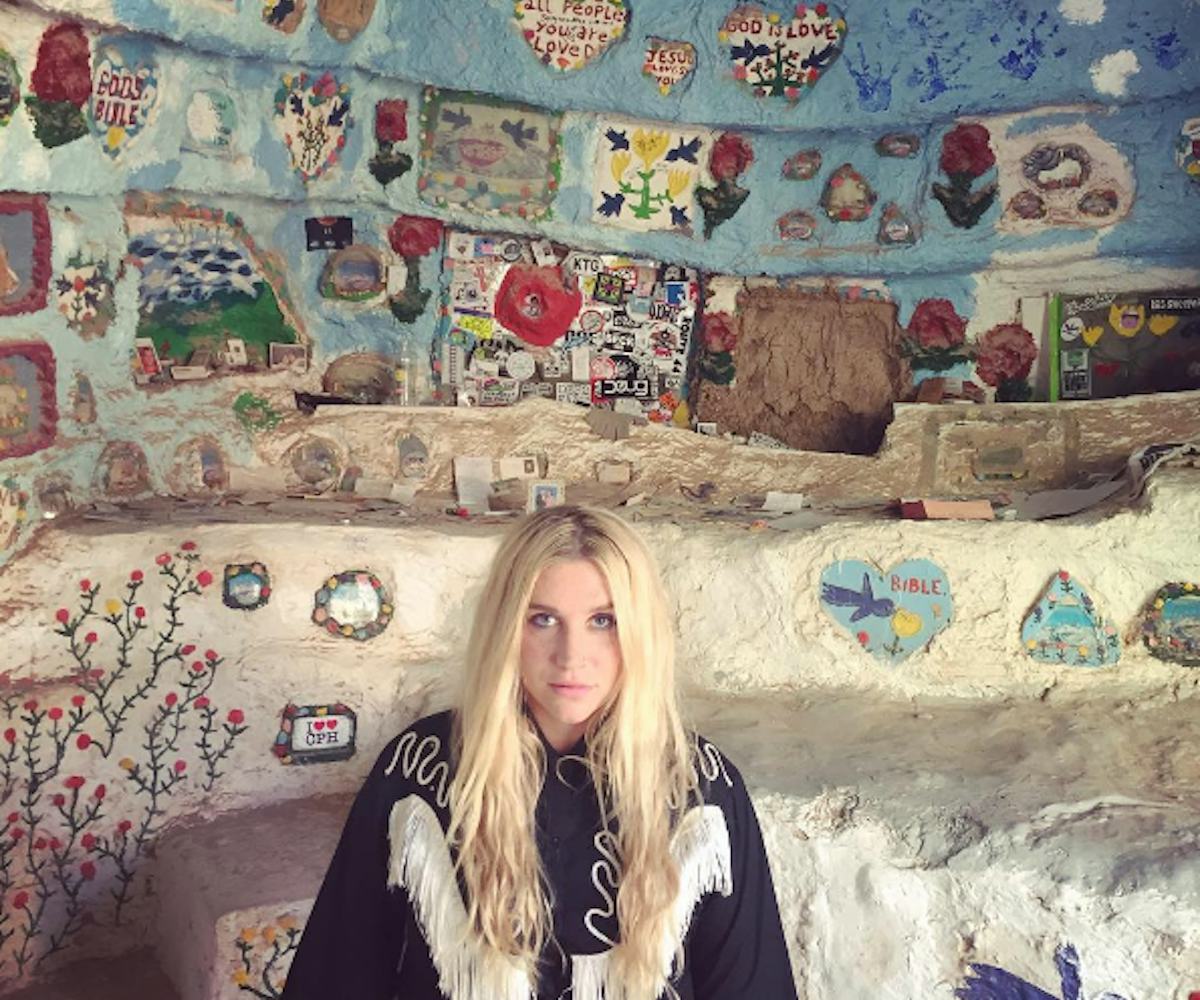 Photo via @iiswhoiis/Instagram
Kesha's Mom Dropped Her Counterclaims Against Dr. Luke
The legal battle between Kesha and Dr. Luke continues, but one member of the party has dropped out. Kesha's mother, Pebe Sebert, has decided to withdraw her counterclaims against Dr. Luke.
After Kesha's initial sexual assault claims against Dr. Luke, the producer filed a complaint against Pebe on the grounds of defamation and tortious interference. He accused Kesha and her mother of "scheming" to elevate a contract disagreement through a smear campaign and sending out emails to people in the industry in which they accused him of sexual assault. In response, Pebe countered that the producer had caused intentional and negligent infliction of emotional distress after the alleged abuse. (This suit was filed in Tennessee.) She also accused him of fraud because he had promised that she would be directly involved in Kesha's career as a songwriter. On Tuesday, Pebe voluntarily dismissed the counterclaims and fired her attorney, Mark Geragos.
"Pebe Sebert's voluntary withdrawal of all her claims against Dr. Luke is her acknowledgement that her claims are meritless," said Christine Lepera, an attorney for Dr. Luke. "Dr. Luke's defamation and other claims continue against Pebe and Kesha Sebert."
Kesha is still taking the denial of her preliminary injunction to an appeals court in New York. Another case that was previously put on hold is scheduled in California, and could potentially determine whether or not Kesha's hold is lifted. 
(via Billboard)