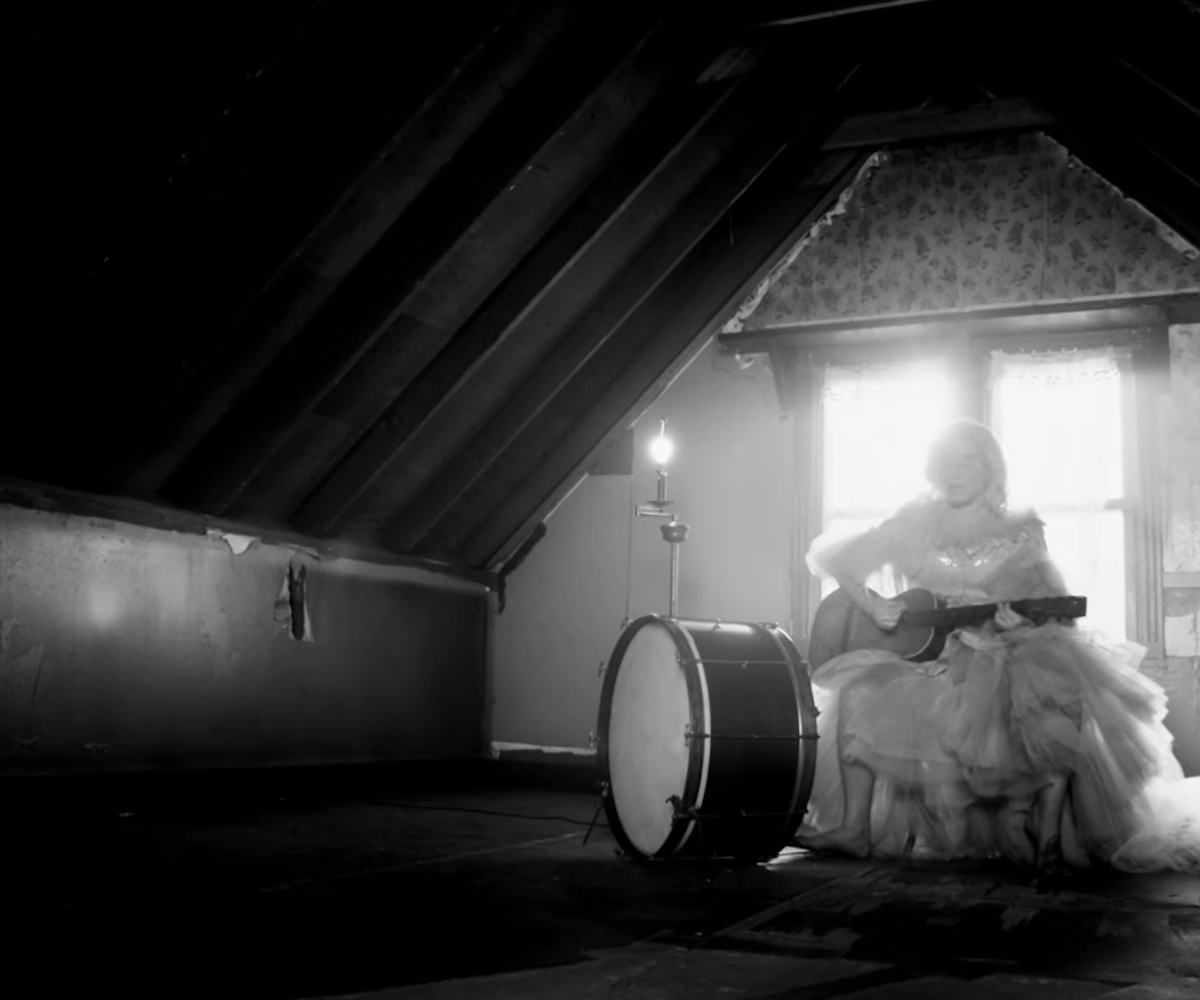 Screenshot via Youtube
Kesha's "Here Comes The Change" Gets Stunning Visuals
It features clips from RBG film 'On The Basis of Sex'
Kesha revealed gorgeous black-and-white visuals for her track "Here Comes The Change," which she wrote for upcoming Ruth Bader Ginsburg film, On The Basis of Sex.
The video opens with a bare-faced Kesha setting up for a concert in the attic, strumming her acoustic guitar. The sequin-and-ruffle gown Kesha wears is in stark contrast with the poorly wallpapered room around her; she remains out of place in the home, wandering the halls and parsing through old photographs on a desk before the video cuts to a montage of scenes from the film.
Felicity Jones, who plays Ginsburg herself, declares, "You don't get to tell me when to quit," and suddenly we're brought back to Kesha's emotional chorus. She picks up her excessive skirt and dances around the floor, revealing photos of iconic change-makers plastered across the walls of the stairwell. 
Back in September, Kesha released the track, along with a personal essay, on Refinery29, explaining why she felt so passionate about writing the song. "In watching the film I was struck by how much Ginsburg was able to accomplish in her life," Kesha wrote, "and at the same time, how much more there is to do in the fight for equality for all people. It reminded me of—and strengthened—my belief that any single person can make lasting change, starting with one small action." 
Check out the visuals for "Here Comes The Change," below. On The Basis of Sex hits theaters on December 25.