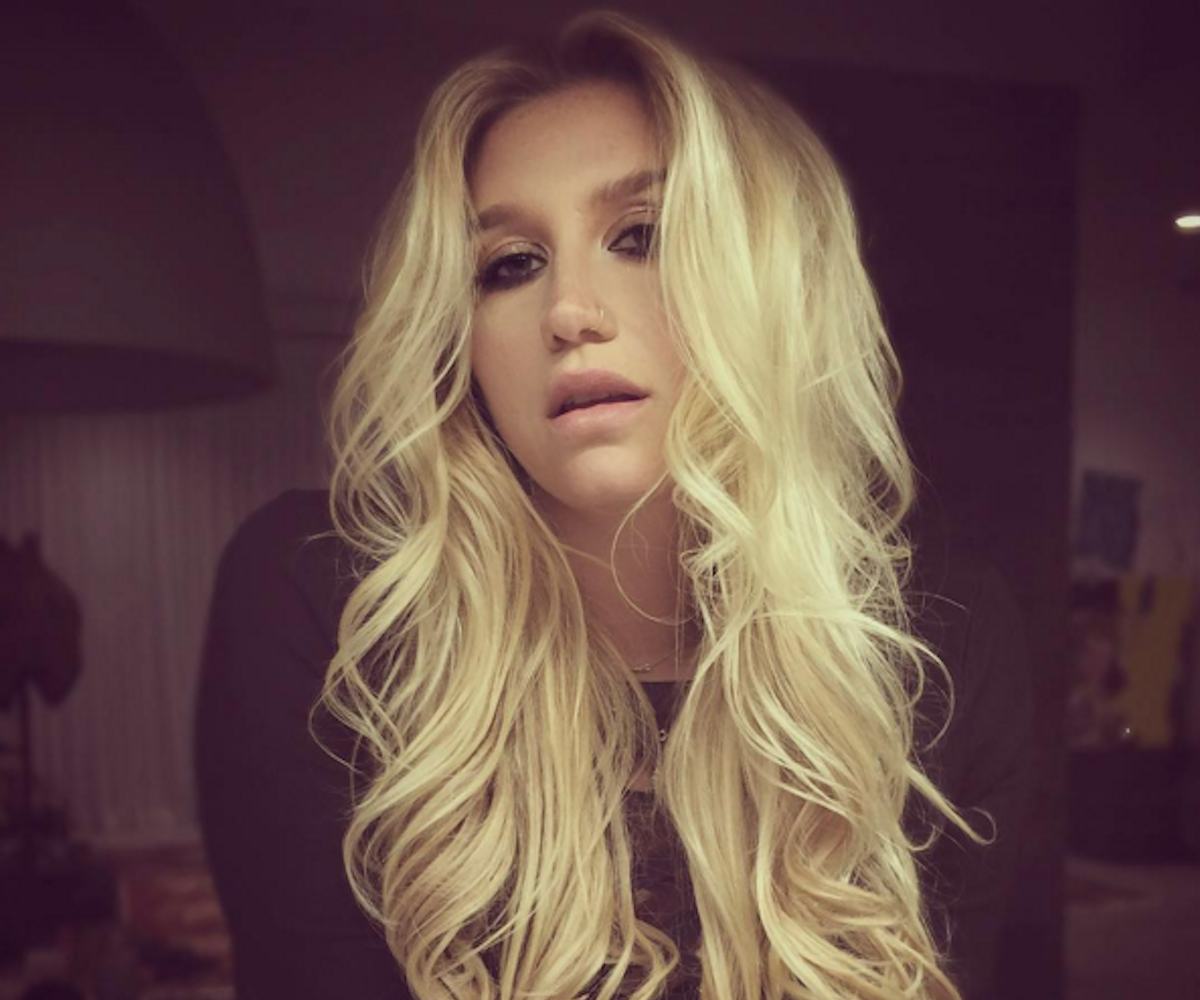 Photo: via @iiswhoiis Instagram.
Kesha Joined 'Jane The Virgin' Last Night
it's no music, but it's something!
Kesha's past year or so has been, well, tumultuous. It's a long story—one that's as disheartening as it is enraging, but the results we want (i.e., more Kesha music) aren't going to happen fast enough. Luckily, Kesha is a woman of many talents. She's an actress and last night, she stretched those chops on Jane the Virgin.
Kesha played Annabelle, the "20-something wannabe rock star" next door. She's been the root of Jane's child's poor sleeping habits, and last night, Jane decided to do something about it. With her baby in tow, she set out to ask Kesha and her band to keep it down. No one can resist the cuteness of a baby, right? Well, no. Kesha's character could and met Jane's request with the indifference of a cliché self-involved 20-something. Check out a preview, below.