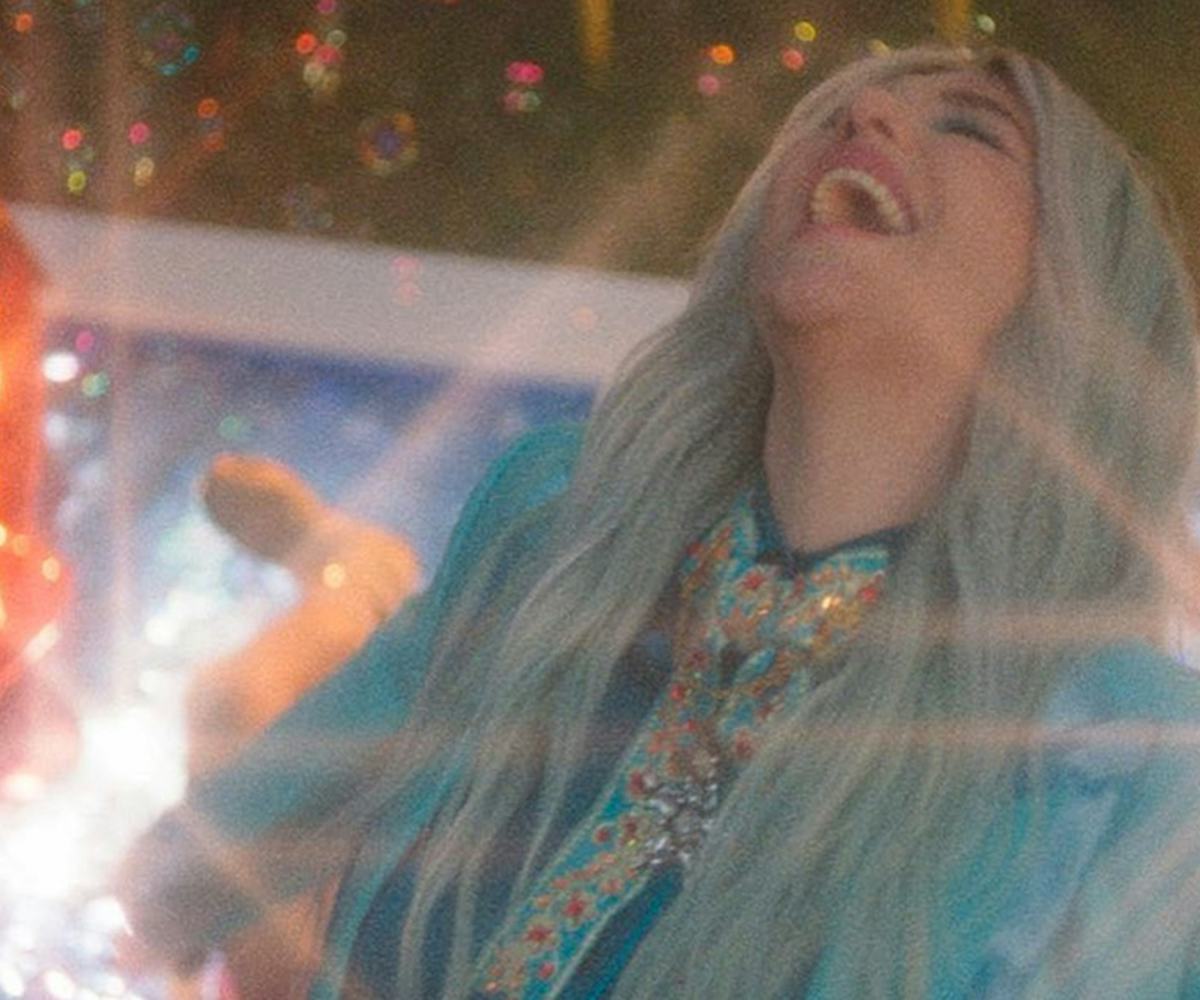 Image via Instagram/@iiswhoiis
Kesha Relives Her Past In 'Learn To Let Go' Video
"If you let your demons haunt you, they will haunt you forever."
The title of Kesha's new song, "Learn to Let Go," is a daily mantra for the singer. After the tumultuous year she had battling Dr. Luke in court over sexual abuse charges, the pop star is now looking forward. Today, she released the video for the song, which will appear on her forthcoming album Rainbow, out August 11.
In the video, Kesha can be seen watching old home videos of herself as a child. Suddenly, she's transported in time, singing and dancing among scraps of her past, like the pieces of an old pickup truck or a giant teddy bear. She wears a bright teal suit and sings, "I think it's time to practice what I preach / Exorcise the demons inside me." Shots of adult Kesha are juxtaposed with adorable clips of her as a kid, belting her heart out. 
"If you let your demons haunt you, they will haunt you forever," Kesha explained in an essay for Huff Post, saying that "Learn to Let Go" is "about embracing your past, but not letting it define you." 
The song was inspired by a friend of Kesha's who "is such a happy beautiful soul," Kesha writes. "I was inspired by how she didn't let any of the darkness from her past creep into her life." 
She wrote the song with her mother, Pebe Sebert, and Stuart Crichton. "It's this idea of reconnecting to my child-like self because that's when you are so full of wonder and joy," Kesha writes. "You can choose to learn from the bullshit along the way but not dwell on it and and instead connect with that joyful childhood innocence."  
So far, Kesha has also released "Praying" and "Woman" from Rainbow. 
Watch the new video for "Learn to Let Go" below.