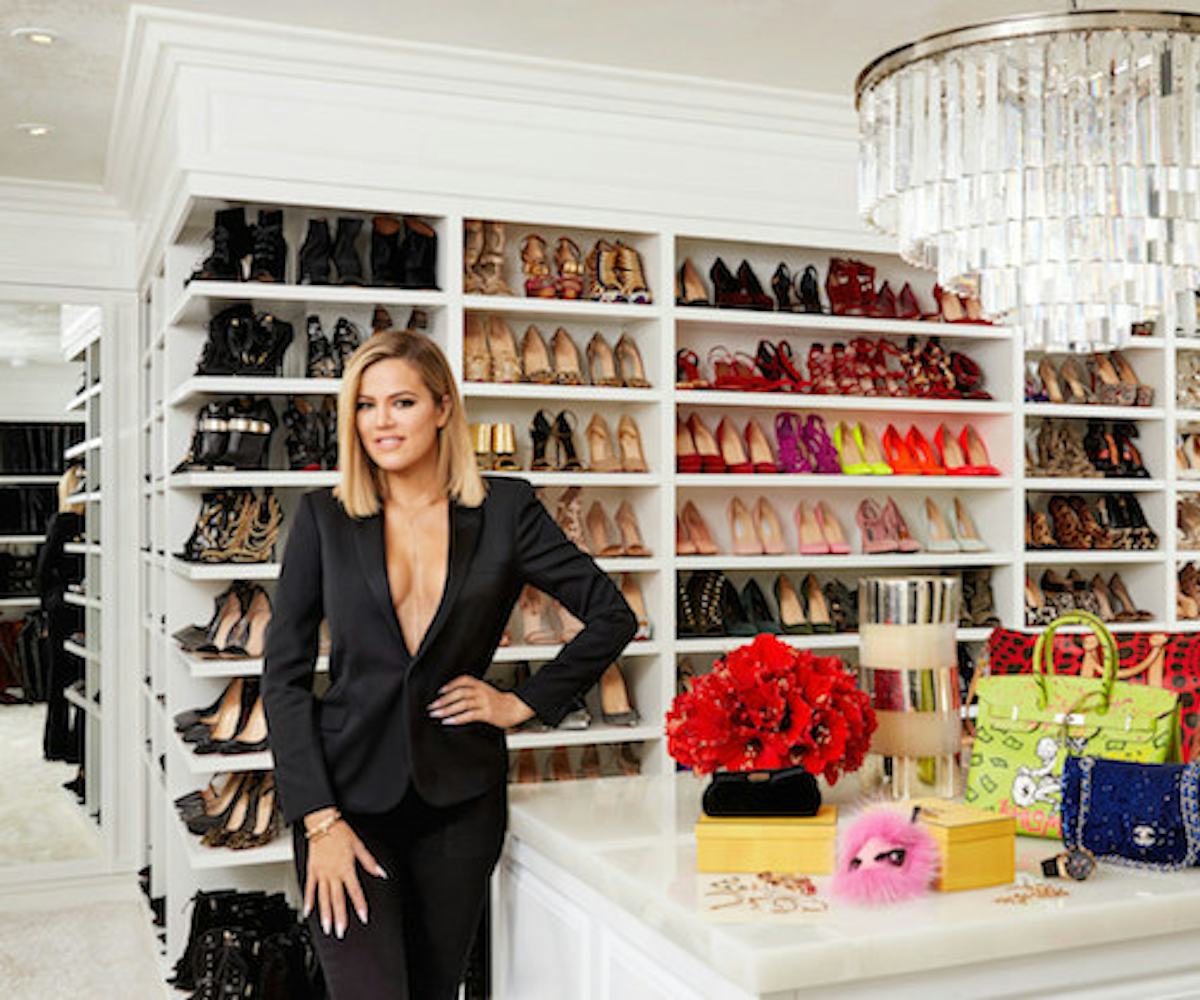 Image via Architectural Digest.
Khloé and Kourtney Take…Architectural Digest?
For those of us who have the guilty pleasure of keeping up with the Kardashians, it is no surprise that we can recall most details about the family's personal lives. Most, but not all. Which is why when we get the latest scoop on them, it's no wonder that the news has the tendency to be quite the clickbait (we include ourselves in that).
Architectural Digest lets us indulge in our nosy ways by taking readers inside the homes of reality-star sisters, Kourtney and Khloé Kardashian. The exclusive images showcase their beautiful homes and properties, doubling as safe havens from the millions of eyes that watch their every move. Elegance and glamour are major themes in these images, minus the family or boyfriend drama. It definitely makes Kardashian followers do a double take.
While we may have snuck a peek at these homes before on their show, this is the first full tour we've had of them. With unexpectedly elegant and striking details, we are in love with how AD executed these images. According to Kourtney, "Khloé's place is glamorous, which suits her style. Mine is much more restrained and modern, which is perfect for where I am in my life." It was only a matter of time before Kourtney and Khloé took on the interior design world. Kourtney shares in the issue, "My mom has always had a vision for our houses—she taught us the joy of interior design." The March issue of the magazine features the full look at their distinct home styles, and you can get a first glance here.