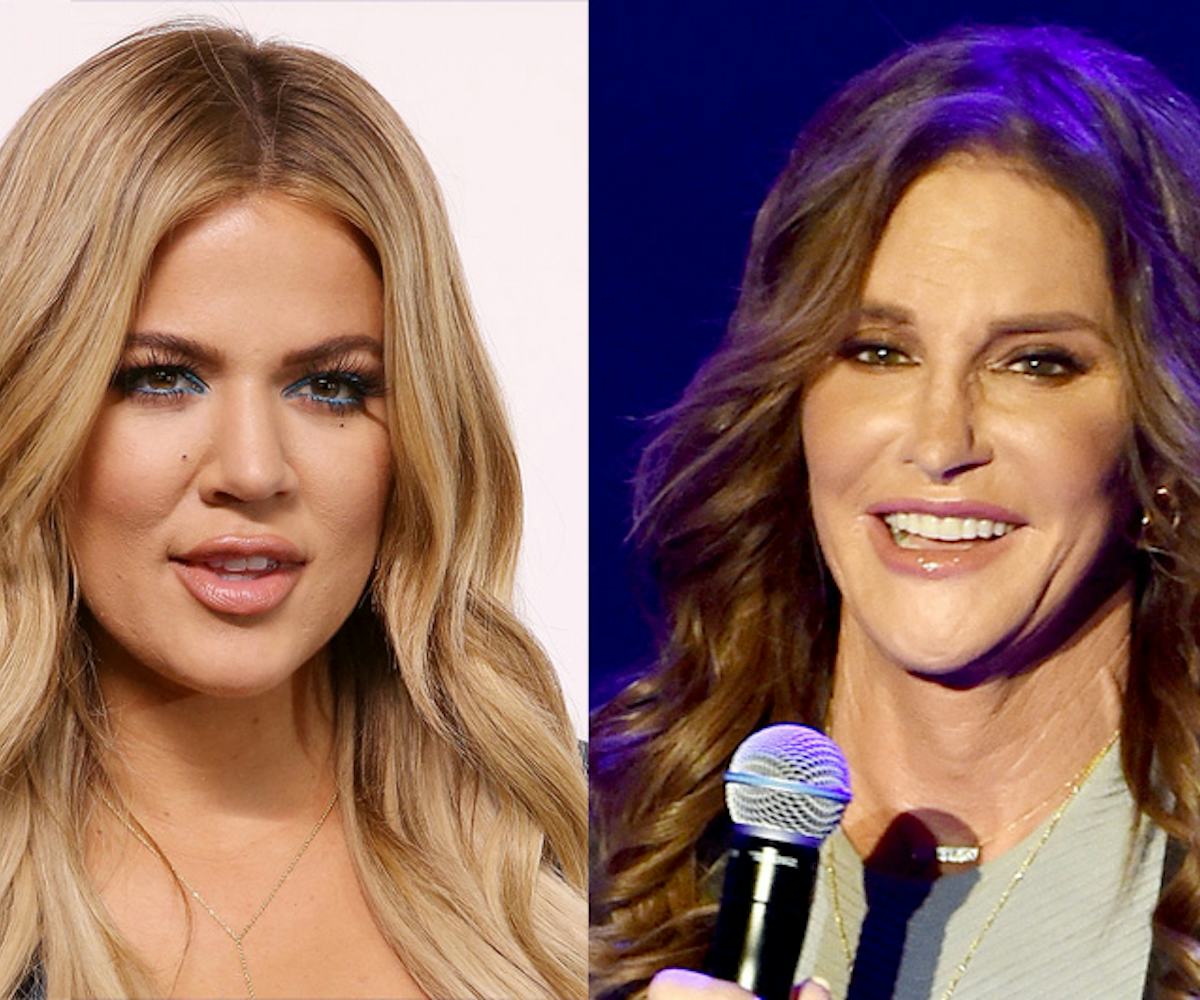 Photos by Robin Marchant and Kevin Winter / Getty Images
khloé says she still calls caitlyn "bruce"
and caitlyn's okay with it
For many trans people, names are incredibly important—and having your loved ones respect your chosen name (versus your given name) is often crucial to feeling accepted. For Caitlyn Jenner and the Kardashian sisters, however, it might not be all that important. 
As People reports, Khloé Kardashian said on an Australian TV show that she and her sisters still call Caitlyn by her birth name, Bruce. "She has told us we are allowed to call her any name we want. Because on the phone, when she calls me, it's the same voice as Bruce. And if I'm not physically with her, it's hard to remember in the moment that I'm talking to Caitlyn, if that makes sense," she said.
It's generous of Caitlyn to grant her family permission to use whatever name they feel comfortable with, but it doesn't necessarily represent how other trans people feel about their names. So, if you're ever unsure about what to call someone who has transitioned, the best thing to do is just ask them. 
(via People)