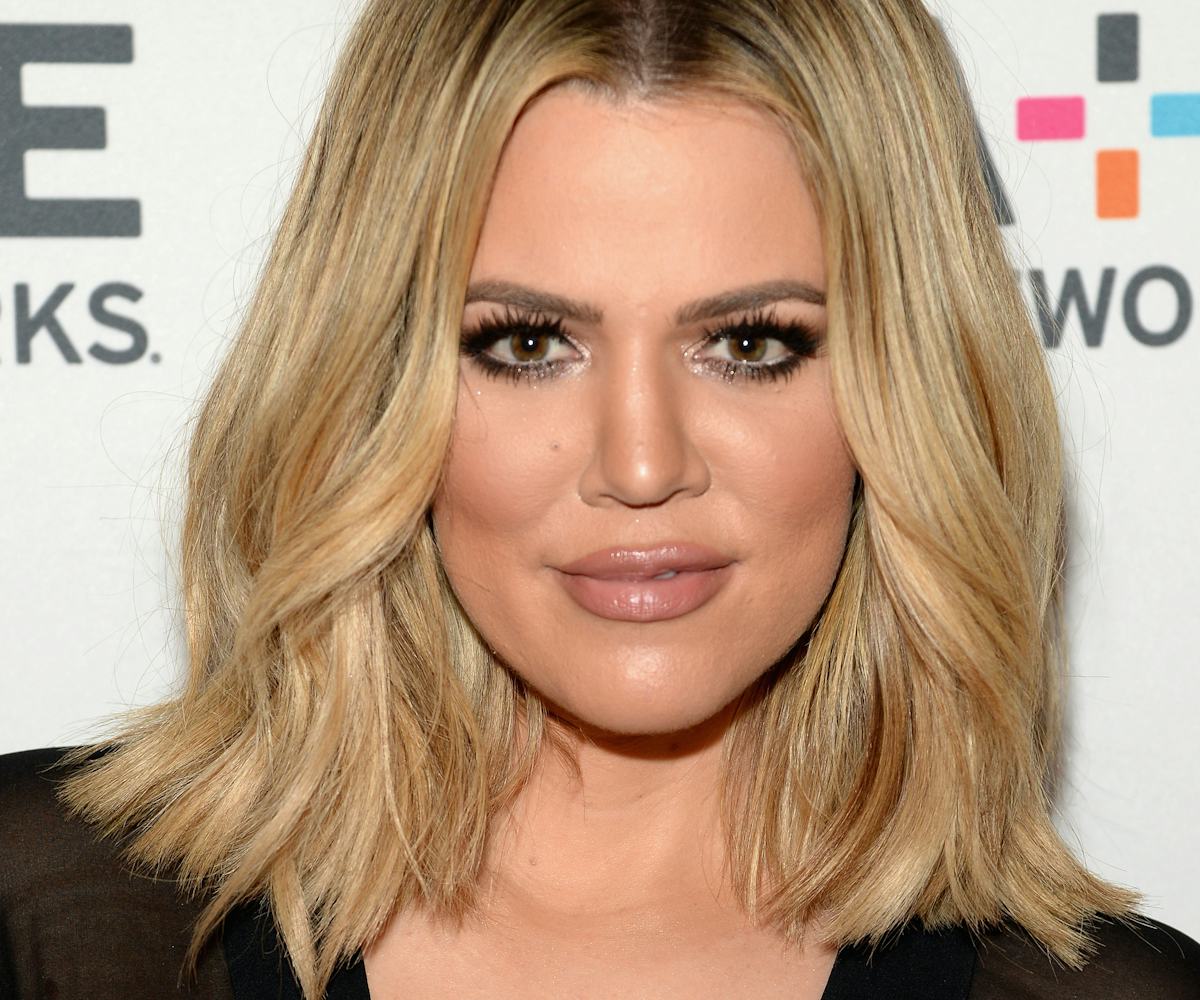 Photo by Jerod Harris/Getty images.
Khloe Kardashian Tries And Fails To Take A Selfie Without Duck Face
it's not as easy as it sounds
The Kardashians' impeccable selfie skills have become the stuff of legend. They somehow managed to build an entire empire around their uncanny ability to take good pictures of themselves. That's because through the years, they've mastered the fine art of duck face, from Kourtney all the way down to Kylie. Now, just how they perfected the duck face is up for debate. Was it from endless nights of practicing in front of a vanity mirror? Did Kris start implementing a strict "no selfie without the use of duck face" rule in their home? Is there a secret duck face school for children, buried deep in the hidden hills of Calabasas? 
In fact, the duck face is so ingrained in Kardashian mythology that recent Kocktails With Khloe guest Ross Matthews decided to issue the "six selfie challenge." That meant Khloe had to take at least six whole selfies without making duck face once. We landed on the moon. We scaled Mount Everest. We created kimchi fried rice. In other words, anything's possible. Watch below.