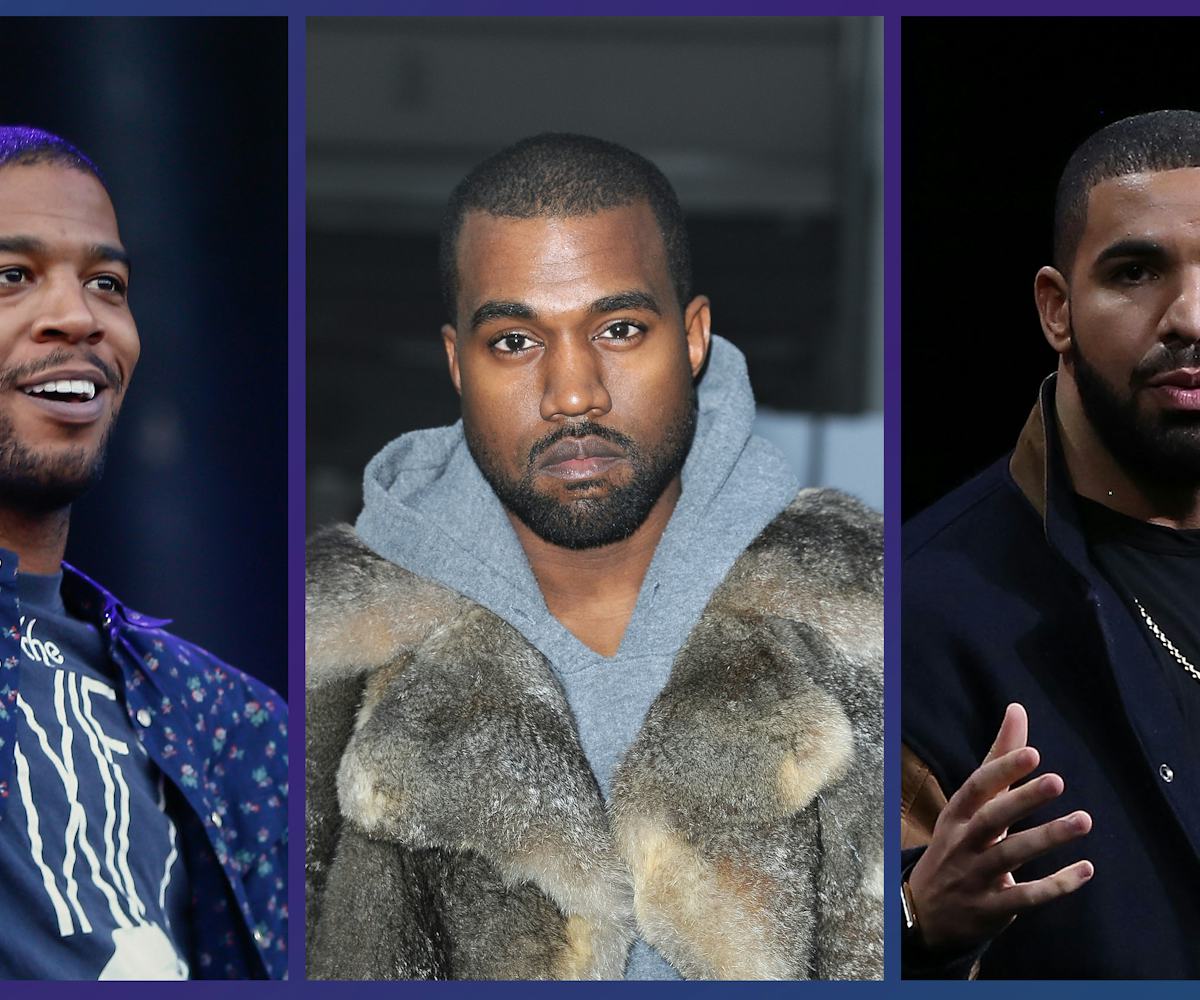 Photos by Michael Hickey, Pascal Le Segretain, and Justin Sullivan / Getty Images
Kid Cudi Has Something To Say To Kanye And Drake
In a surprising and unusual turn of events, Kanye West and Drake have found themselves on the recieving end of a Twitter rant. Kid Cudi lashed out at the rappers in some tweets about the "haters in the industry," specifically "the clowns" (aka Yeezy and Drizzy) whom Cudi claims "don't give a fuck about me." 
In his first string of tweets, the Cleveland rapper told his followers that he's on to his haters and he's not going to let them off the hook anymore. The time to speak is now, apparently. 
He goes on to tweet what appears to be his first jab at Drake, by calling out artists who don't write their own songs. Based on his logic, they're all about to get what's coming to them very soon. 
Kid Cudi is not messing around here. But before going all in on his haters, he steps back to shed some light on his motivators. 
He quickly steps back into the shade, though. 
No one is safe now. Cudi, feeling confident, continued: 
Here's where he drops the bomb loud and clear, no subtweet necesssary. 
Oh, how the tables have turned. 
No worries, Kanye and Drake, Cudi wants to talk it out like a mature adult. 
We'll hang tight, with popcorn, waiting for Kanye's rant/response.