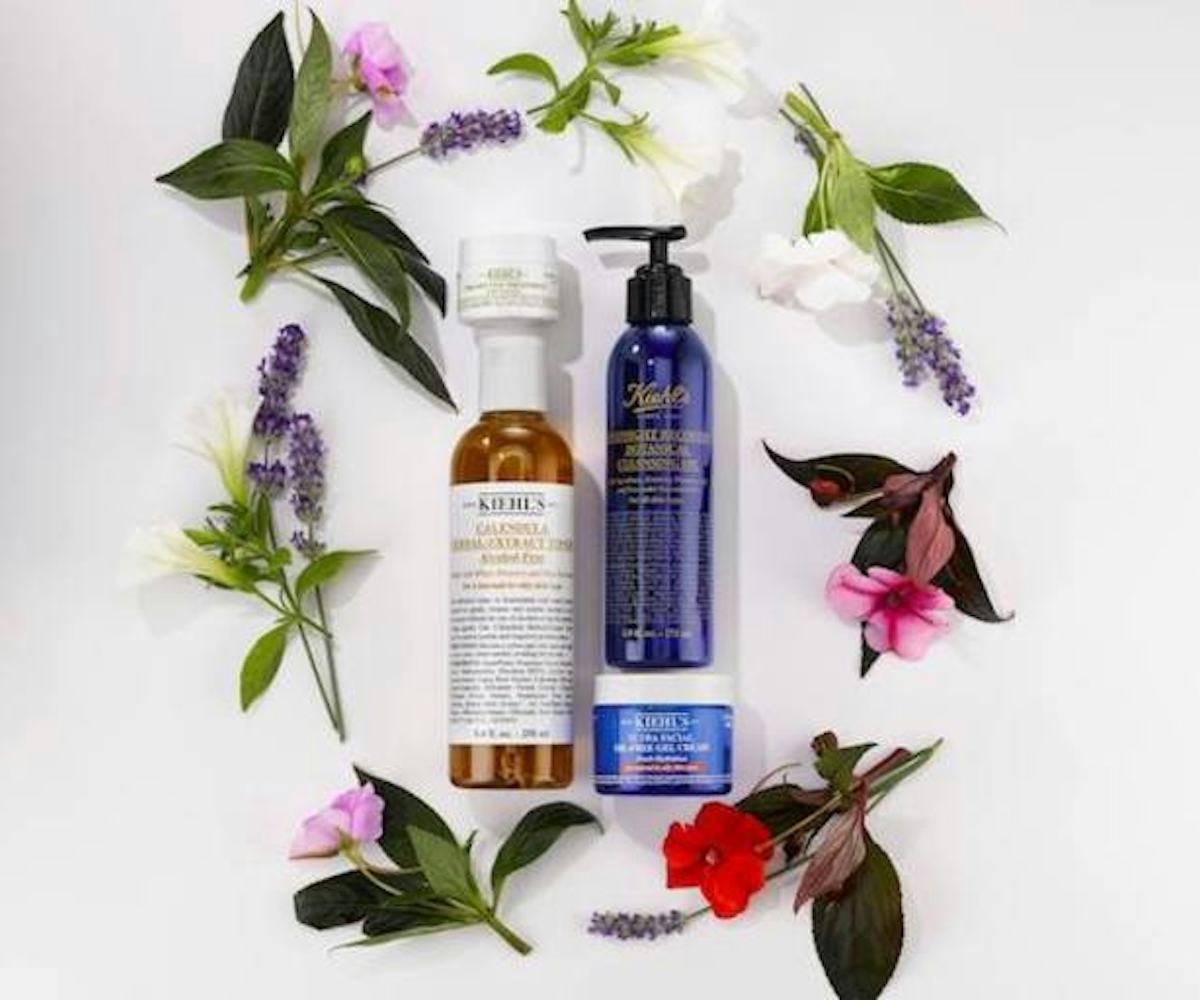 Photo via Facebook @KiehlsUS
Finally! Kiehl's Since 1851 Is Coming To Sephora
Shut up and take our money
Call us lazy, but it's kind of a bummer when you go on a Sephora run and remember oh right, they don't carry that brand you needed. And then you have to schlep over to the brand's standalone store, find out if another store carries it, or order separately online. Kiehl's Since 1851 has long been one of those brands, but no more! As of August 1, the full line from the beauty giant will be available on Sephora.com and will be available on shelves in five select stores starting in September. Can we get an amen?
Kiehl's has long been beloved for its emphasis on natural ingredients, its incredible breadth of options, and for its simple utilitarian packaging. Of course, the brand wouldn't be 166 years old if the stuff weren't super effective, too. Although Kiehl's began as a single apothecary in New York, president Chris Salgardo acknowledges the importance of being available broadly while still maintaining its patrons-first approach. He says in a July 28 press release, "We are honored to bring our long-standing tradition of quality products and excellence in customer service to Sephora clients. Kiehl's began as a neighborhood apothecary that always put its patrons first, so ensuring that Kiehl's current fans have accessibility to our efficacious products in any neighborhood is important. We're so excited by this collaboration, and look forward to an incredible partnership with Sephora."
Sephora is, of course, very excited to welcome this new brand to their block. Artemis Patrick, Sephora's senior vice president of merchandising, said, "We are thrilled to be welcoming Kiehl's to the Sephora community. At Sephora, our goal is to give our clients the most innovative and effective products for her beauty goals. Kiehl's has been a long-respected brand in the industry, with a rich history rooted in natural ingredients and effective formulations, we are thrilled to now offer our clients the full collection of Kiehl's skin, body and haircare products."
August 1 is just next week, so start scouting out which products you might need to refresh or you've been dying to try. You also might want to start thinking about your fall skin care needs while you're at it. Sure, it's sticky and stifling now, but September isn't that far away and Kiehl's might just be the savior your skin has been waiting for.