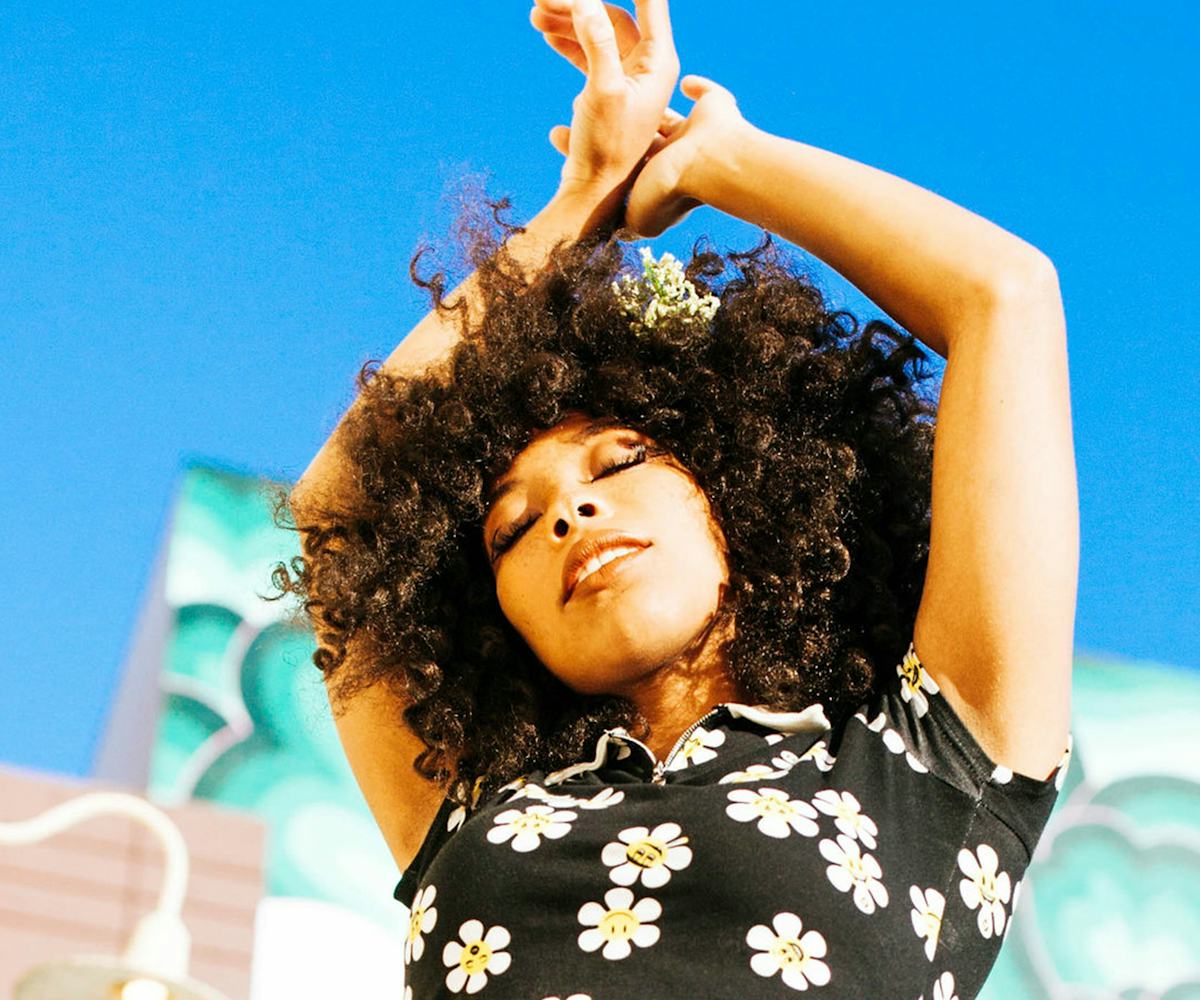 Photo by Lara Kaur
Kiera Please Is Feeling "Infinite"
Inspired by Nick and Norah, of course
Kiera Please channeled her love for Nick & Norah's Infinite Playlist into her first EP, Infinite, out now. Today, she reveals the titular track's video exclusively to NYLON.
"I feel like the video reminds me of the times you spend with your friends and have no worries in the world," Kiera tells us. The video follows her and quite a few familiar faces, including Princess Nokia, Fiona Nova, and Black Krystel, on one of those "days you have no idea what you're going to do, but everything seems to unexpectedly fall in place, and you find yourself laughing and smiling way more than you have in the past two weeks." 
Producer Tofu Jack thought of similar positive vibes when working with the song, wanting it to "feel like walking through a rainbow of Kiera's life," which is exactly what comes across as her fluttery falsetto reveals all her warm and fuzzy feels. 
Until now, the social media star and musician has only released two singles into the world, so it's understandable that she'd be anxious upon the EP's release. "I feel like a parent when a kid takes their first steps," she tells us. "I hope people take what they need to take from it and they find something in it that makes them happy."
Kiera has timed the release of her Infinite EP quite perfectly—Nick & Norah's Infinite Playlist turns 10 this month (yeah, you're getting old). If you haven't re-watched the flick in a while, this video will surely put you in the mood to dive right back into Michael Cera and Kat Denning's fateful night.
Catch the premiere of "Infinite," below, and stream the full EP on Spotify.