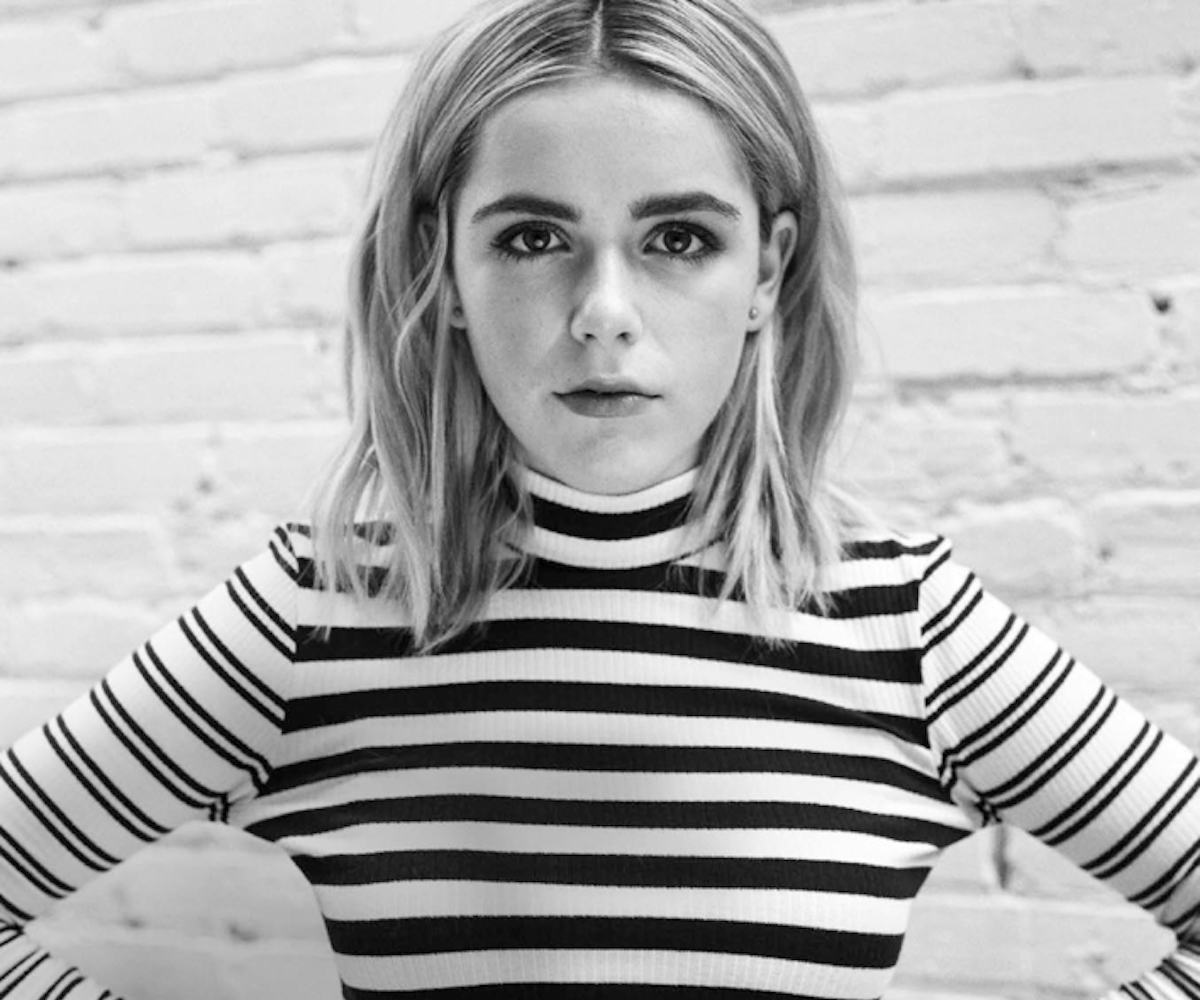 photo by darren ankenman
kiernan shipka isn't your average child star
catching up with the 'mad men' actress
There are two kinds of child stars: the ones who forge ahead and the ones who don't. At 15 years old, Kiernan Shipka is already the former. Inside a Los Angeles coffee shop in Larchmont Village, her own neighborhood, the actress breezes into line for an iced tea, chatting with the barista so easily it's hard to tell whether they actually know each other or if the girl behind the counter simply recognizes Shipka as Sally Draper, the character she's played on AMC's Mad Men for the past eight years.
Click through the gallery to read the entire story.
"This is kind of like my high school graduation, since I never actually attended a real high school," she says, now perched on a stool in the window wearing a comfy-chic outfit of overalls, T-shirt, and a Comme des Garçons cardigan. "It's crazy, and super emotional, but it's also just weird because I was on the show for more than half my life. It feels like this thing that's always seemed so familiar is now closing—very odd and bittersweet." 
Shipka will be the first to tell you that appearing on the now-iconic show, which began airing its final episodes on April 5, has unquestionably established her career. Remarkable for the adult professionalism she employs while playing the attention-starved daughter of Don Draper (Jon Hamm) and his ex- wife Betty (January Jones), Shipka has garnered effusive compliments from fans, co-stars, and particularly Mad Men show-runner Matt Weiner. With this maturity, she has single-handedly morphed the role of Sally Draper from a kiddy bit-part into a plot-carrying conversation-starting character whose angst and bluntly honest quips make her perhaps the most endearing cast member on the show.
But just because her biggest gig is ending doesn't mean she'll be slowing down any time soon. Since Mad Men wrapped last spring, Shipka's gotten her GED and finished two feature films-- Fan Girl, in which she plays a teen protagonist obsessed with the pop-punk band All Time Low, and One and Two, a supernatural thriller about a mysteriously private family—all while continuing her weekly appearance with Detention Hall, Second City's teen long-form improv team.
I'm planning on taking some courses right away, like ACT and SAT prep, but I have a few years to figure out what and where I want to study," she says, sounding more like a 35-year-old than a teenager. "Learning is really important to me, so I definitely want to continue that."
There's so much happening in the young actress's life, but she doesn't seem at all worried. Just like Sally Draper, Kiernan Shipka sees the whole picture. When asked about the hardest moments of her time on Mad Men, she says, simply, "I like challenges."