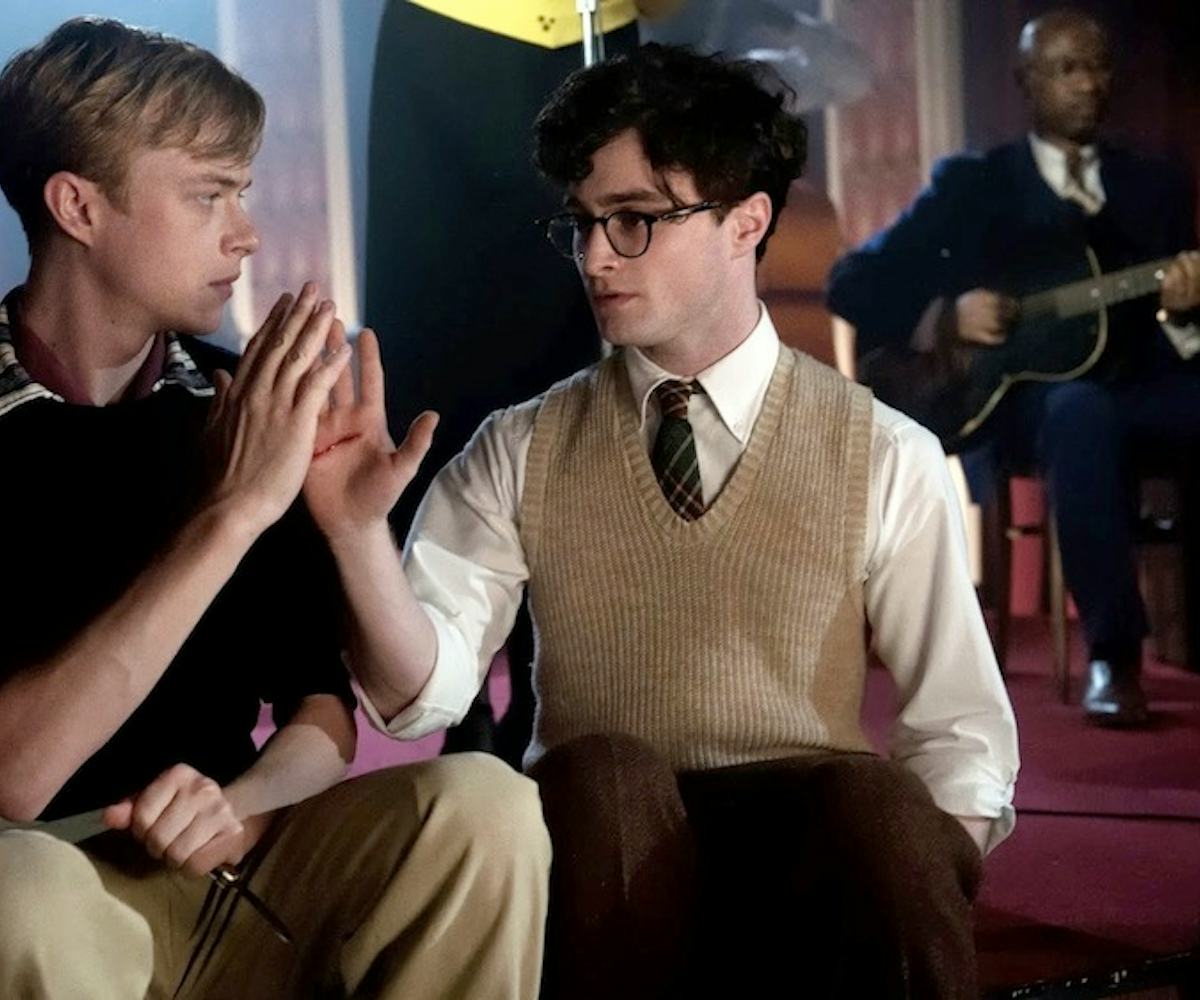 discuss: kill your darlings trailer
daniel radcliffe does his best allen ginsberg.
We've been waiting for Kill Your Darlings ever since we first heard that Daniel Radcliffe would be tackling the role of Allen Ginsberg for the big screen. Although details about the flick have been pretty hush-hush since day one, now the trailer has dropped—and it looks amazing.
Following the previously untold story of the creepy crime that originally brought the college-age Ginsberg and fellow rising literary stars Jack Kerouac (played by Jack Huston) and William Burroughs (Ben Foster) together back in 1944, the drama also stars Elizabeth Olsen as Kerouac's girlfriend-turned-wife Edie Parker. The story is intriguing enough in itself, but it's the fashion—which includes Radcliffe in Ginsberg's trademark round specs and Olsen working retro curls—which really has us sold.
How will this movie measure up to the other recent Ginsberg bio, Howl? We'll have to wait until October 18 to find out, but watch the trailer below now and let us know what you think!