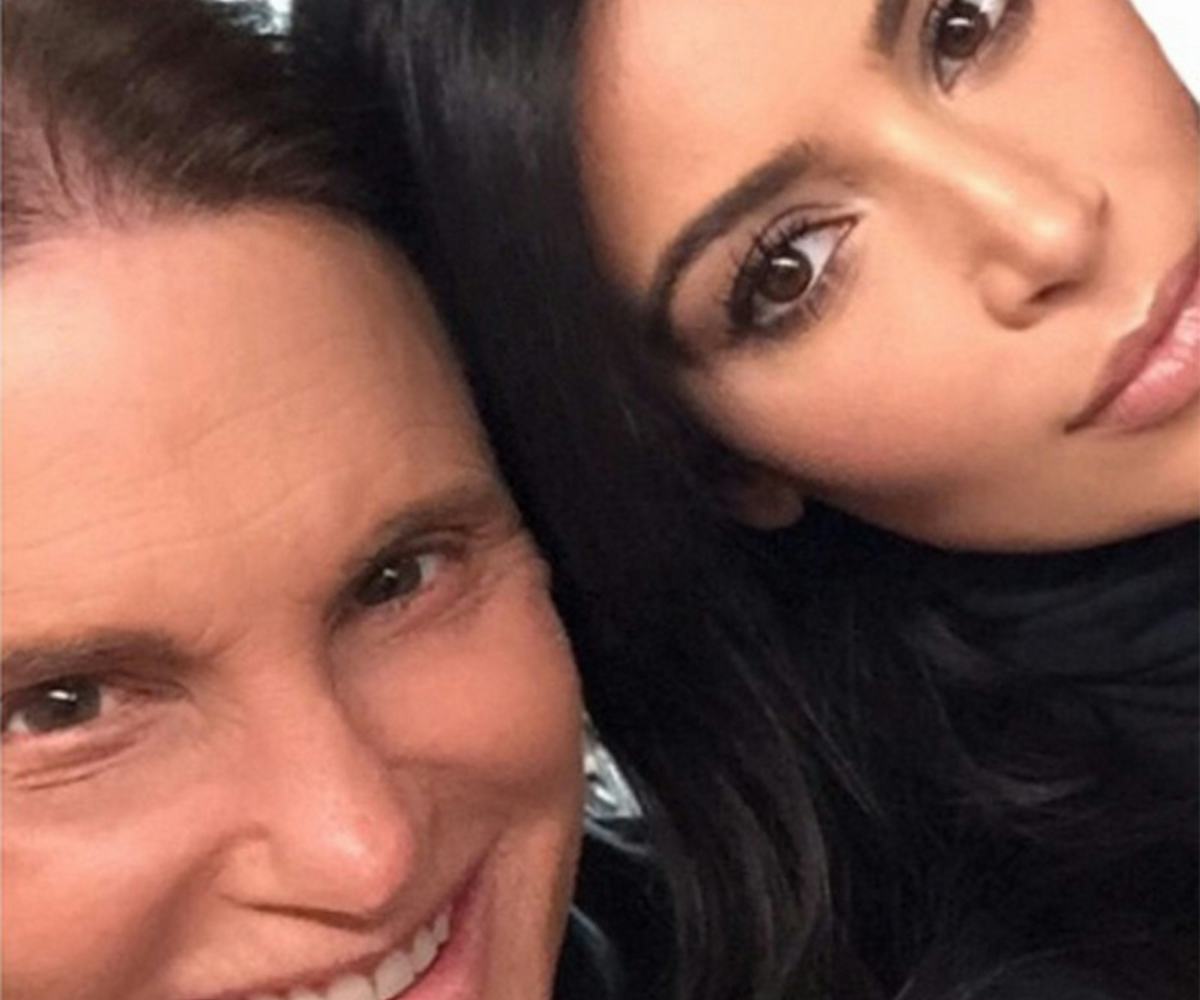 Photo via @kimkardashian
kim kardashian has more words of support for bruce
talk about modern day heroes
The outpouring of support for Bruce Jenner after his interview with Diane Sawyer on Friday, April 24, has been overwhelmingly positive. However, all eyes (and ears) have been, predictably, on his immediate family. What do they have to say? How have they reacted?
Most of the Jenner/Kardashian clan have taken to Twitter or Instagram to express their love and support. Meanwhile, Kim is the first to speak publicly on the matter.
"I don't know what life would be like if you always felt like you weren't yourself," Kardashian West told the Today Show. "It's not something you and I can fully understand, but I don't even think we have to. I think as long as he is happy, and he wants to live his life—however he wants to live it—that just makes me happy. And I support him 100 percent."
In the 20/20 interview, Jenner revealed that it was Kim who was the first to really embrace his truth. He cites her husband Kanye West as a reason for that. "I can be married to the most beautiful woman in the world, and I am," Jenner said, recalling the advice West gave Jenner's stepdaughter. "I can have the most beautiful little daughter in the world, and I have that. But I'm nothing if I can't be me."
Kardashian West tells the Today Show the whole family has rallied behind their father and stepfather. She says the adjustment is hard, but all the reports claiming so-and-so doesn't support Bruce are "made up." It's a daily process, but one they're going through together, in the only way the Kardashian-Jenner crew knows how: as a family.