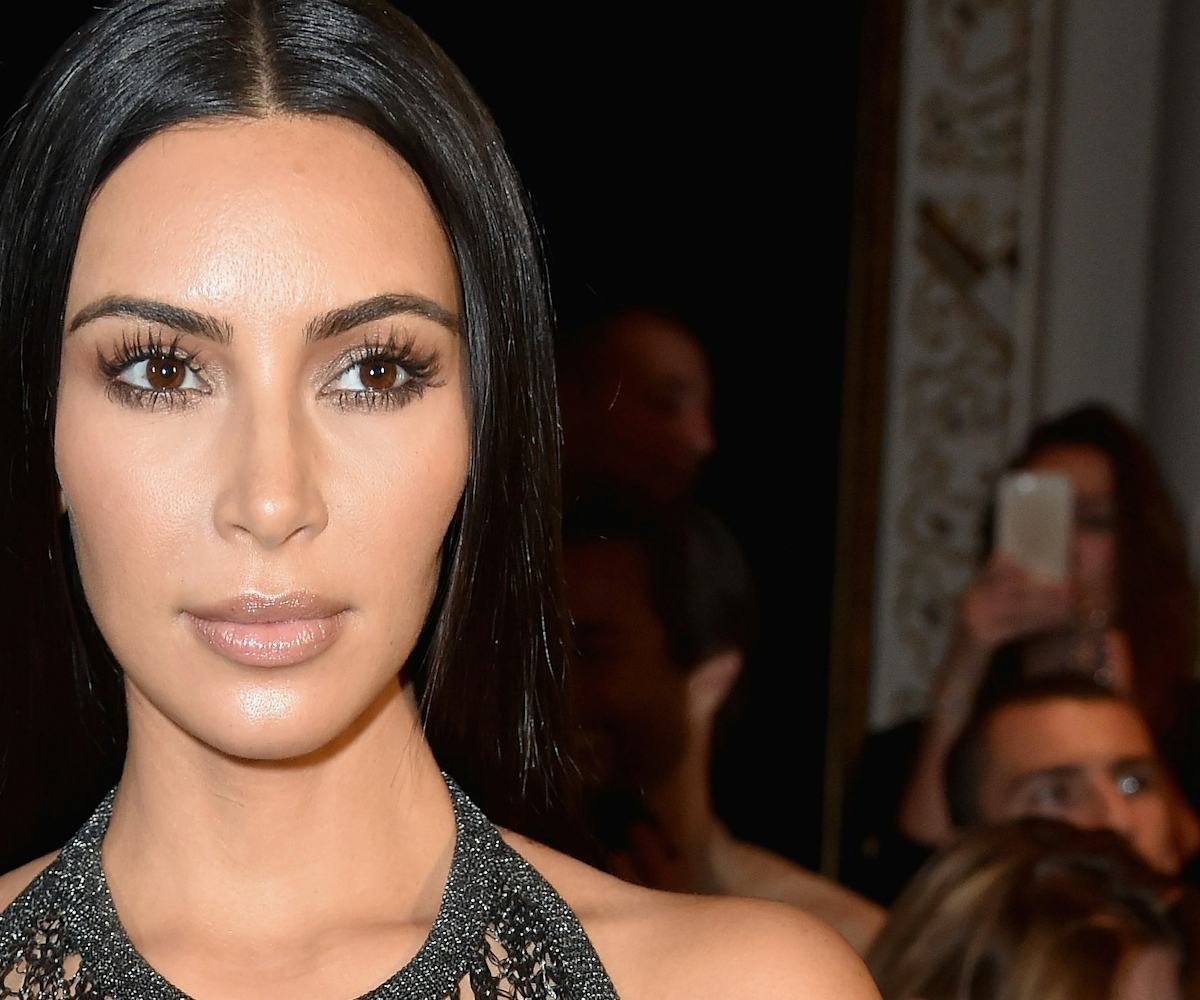 Photo By Pascal Le Segretain/Getty Images.
Kim Kardashian Apparently Hates Her Butt
Kim Kardashian apparently is no longer into her backside, per People.
According to the publication, on the most recent episode of Keeping Up With the Kardashians, the family got into a discussion about Kim's "big butt."
While lounging outside, Kourtney told Kim that "when you sit down, your butt looks so huge"—a comment that Kris Jenner deemed not "very nice." Kourtney responded by saying that Kim "likes having a big butt," so she's "not saying anything offensive." 
Kim's response? "No, I don't! I cry about it on the daily." And it's this claim that's giving the internet some pause. 
After all, Kim has faced ample critique for the way society has lauded her wholehearted embrace of aesthetics and physical features typically associated with black women, with one of the biggest debates occurring over her "big butt." It's been argued that as a non-black woman, Kim is able to pick and choose what attributes of blackness she wants, all whilst being commended for it. On the other hand, black women are often penalized or made—as Blue Telusma noted in her 2014 Ms. Magazine article—the "butt" of racialized jokes for possessing the very same things. 
As such, Kim's assertion that she doesn't like her butt is being scrutinized-at-large, with many commenters expressing their distaste for what appears to be her sudden flip-flop in demeanor. See some of their responses, below.