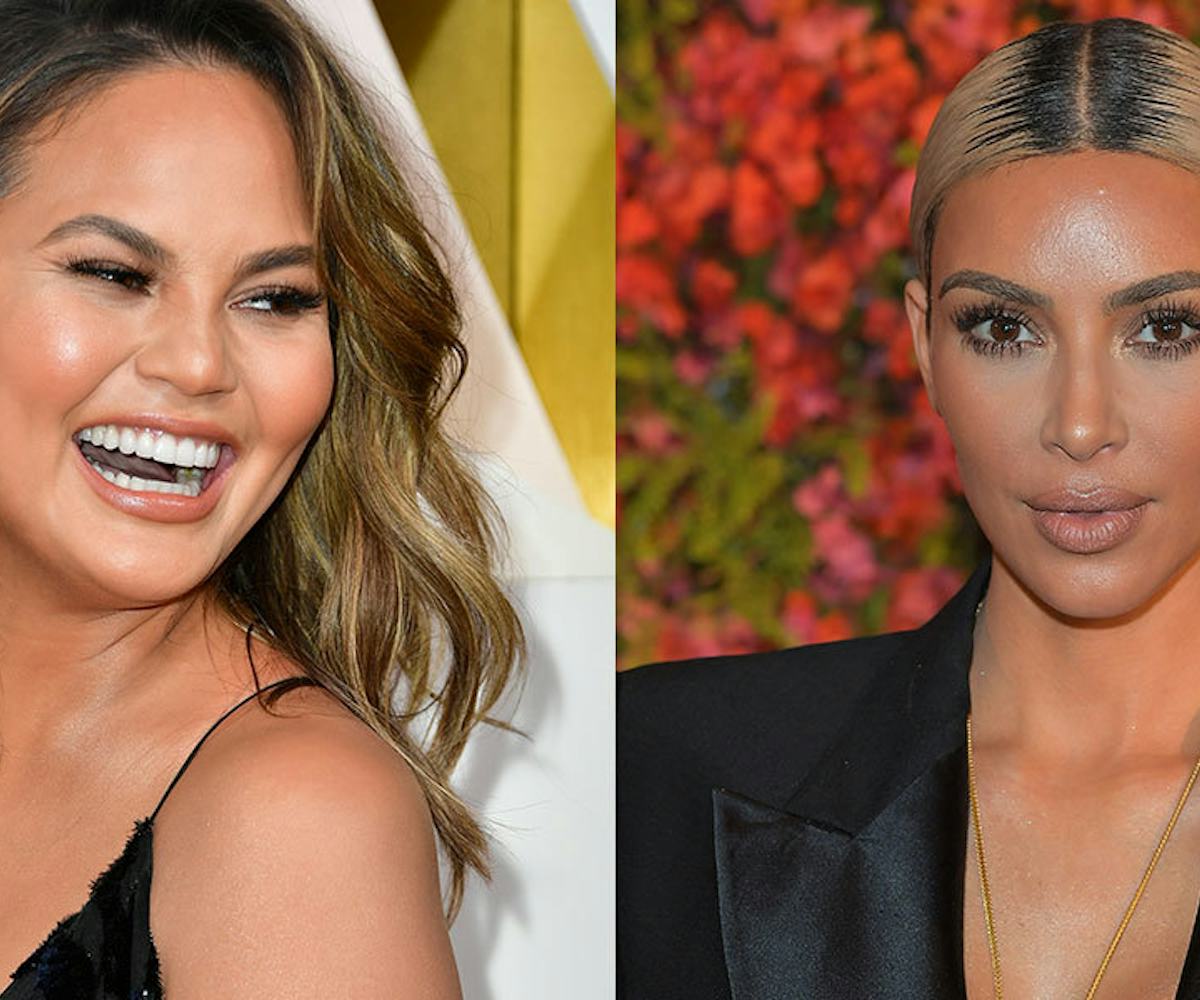 Photo by Frazer Harrison/Getty Images; Photo by Charley Gallay/Getty Images for Bumble.
Kim Kardashian And Chrissy Teigen Expertly Troll Kanye On Twitter
Someone get these two a comedy show!
Kanye West is back on Twitter. Yesterday, he sent out a series of tweets that are in line with what Kanye tweets have always looked like. "You have to protect your ability to create at all cost," he wrote before adding, "distraction is the enemy of vision." Soon after, he typed out, "Sometimes you have to get rid of everything," which caught the attention of his wife, Kim Kardashian West.
"Wait…EVERYTHING?!?!?!" the reality star wrote in response to the declaration. Then, who else but Chrissy Teigen, joined the conversation offering Kim a place to stay if she does actually return home and, you know, all of her stuff is gone. Or, Kanye decides to kick her out... he was pretty vague. "I have an air mattress here and I have been itching to bust it out if you need," Teigen wrote.
Kim then amped-up the humor with this as a response:
To which Teigen suggested that the Wests could probably make due with the bouncy house left over from her daughter Luna's second birthday. "It's a bed and a house in one," Teigen explains. And, if their sarcasm got lost in translation for anyone, Kim made sure to explain that the two were just joking. Moms can be fun, too!!!
As of 9:30am on Wednesday, Kanye still has yet to clarify what he meant by "everything."