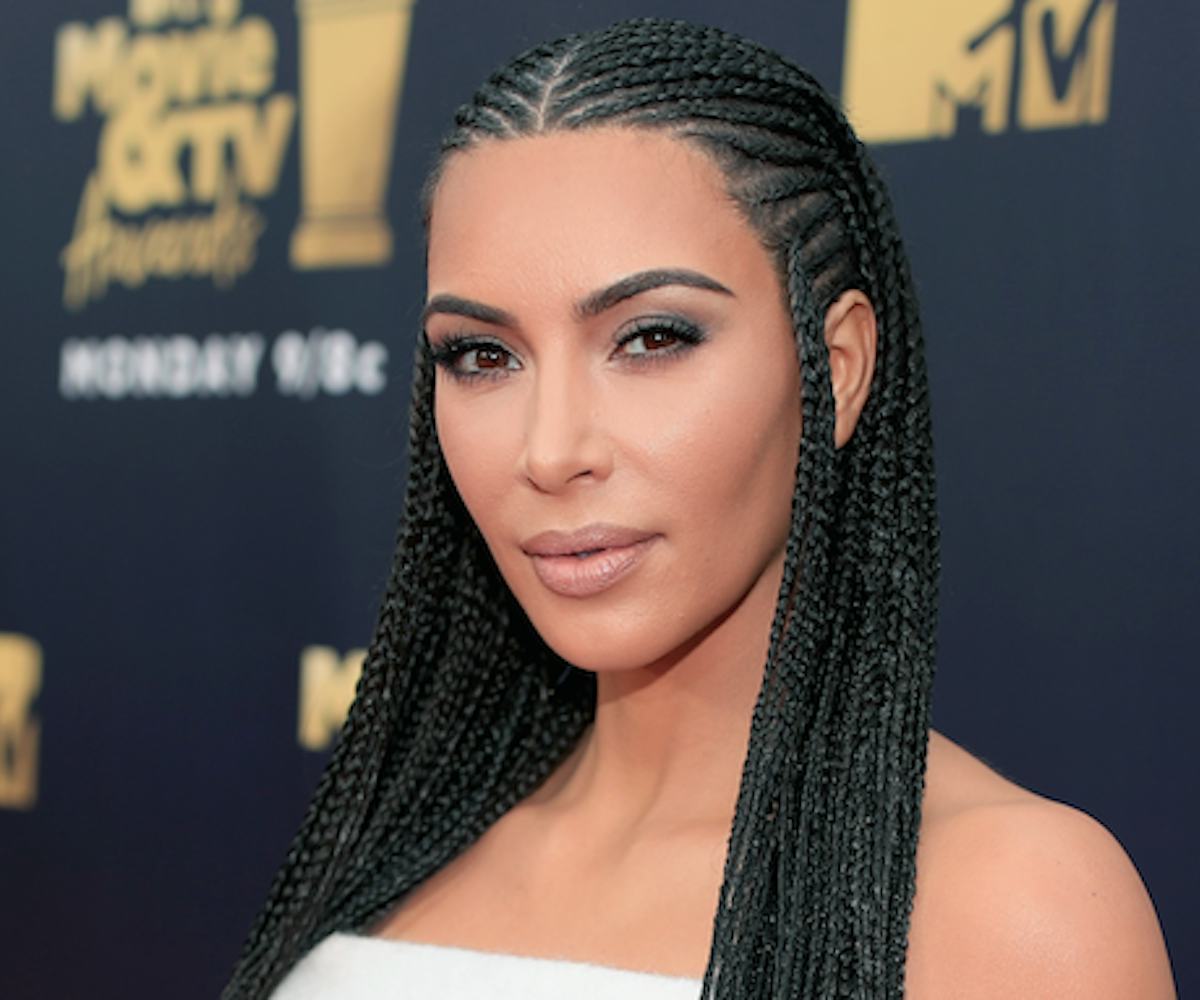 photo by Christopher Polk/getty images
Kim Kardashian Explains Why She Wore Fulani Braids
Kim Kardashian is standing by her decision to wear Fulani braids despite facing intense criticism and accusations of cultural appropriation from the internet. The reality star told Bustle that she wore the controversial hairstyle to the 2018 MTV Movie & TV Awards because her daughter, North, wanted her to get braids with her.
"I actually did that look because North said she wanted braids and asked if I would do them with her. So we braided her hair and then we braided my hair."
She also said she understood why people were upset with her decision to wear the style, considering that in the past she called it "Bo Derek" braids after the white actress who wore them in the 1979 movie, 10. 
"I [do] remember the backlash when I had the blonde hair and that I called them 'Bo Derek braids,'" she continued. "But I obviously know they're called fulani braids and I know the origin of where they came from and I'm totally respectful of that. I'm not tone deaf to where I don't get it. I do get it." 
In the end, Kardashian theorized that people wouldn't be giving her flack if she educated herself before she wrongfully cited the braids' origin. 
"Maybe if I had come out and explained that from the beginning instead of calling them 'Bo Derek braids,' then it wouldn't have gotten such backlash," she said. "But in no way am I ever trying to disrespect anyone's culture by wearing braids. If anything, my daughter was so excited to see me get matching braids with her. [When] we did her hair in these braids, she was so excited."