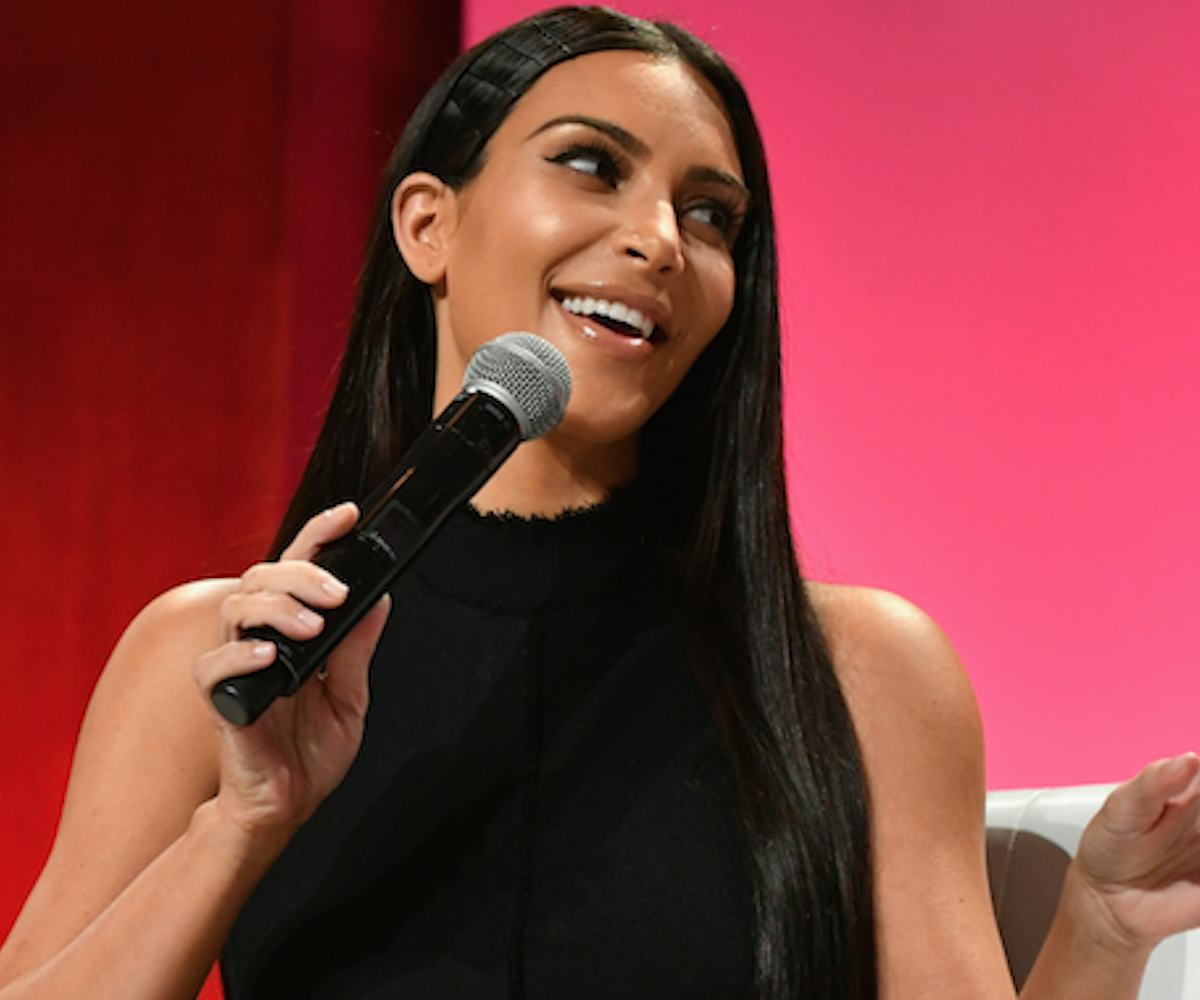 photo by Slaven Vlasic / getty images
People Have Mixed Feelings About Kim Kardashian's New Emojis
Many think she's embracing the movement now because it's profitable
Where there's a Kardashian, there's typically controversy. And such was the case today for Kim Kardashian West, who released a new expansion pack of her emoji line, Kimojis. The star's Women's Empowerment Kimojis, which feature politically charged stickers with phrases like "Grab America Back," "My Body, My Choice," and "Nasty Woman," are being met with hesitance online as many think she is only hopping on the "feminism bandwagon" because it's profitable right now. It's a fair assumption to make, considering Kardashian has previously denounced the movement.
Back in 2016, Kardashian said in a blog post on her website that she wasn't a feminist—not because she didn't believe in social and civil equality of women, but because she didn't like "labels." "Why do we have to put labels on things?" she wrote. "I'm a human being, and I have thoughts, feelings and opinions about a lot of different things." Well now, it seems that Kardashian embraced the "label" for good, and, for just $2.99 at the Apple Store, you can, too.
Some people weren't buying it.
"Calling @KimKardashian a feminist is like diet soda. It's an oxymoron that takes you farther away from your goal and is nothing more than junk #KIMOJI," one person wrote.
Best Coast's Bethany Cosentino shared similar sentiments.
Many, however, thought that it wasn't Kardashian's change of heart that was the issue but, rather, the capitalization of feminism.
While others were simply happy to support the new collection and Kardashian's efforts to support and encourage women.