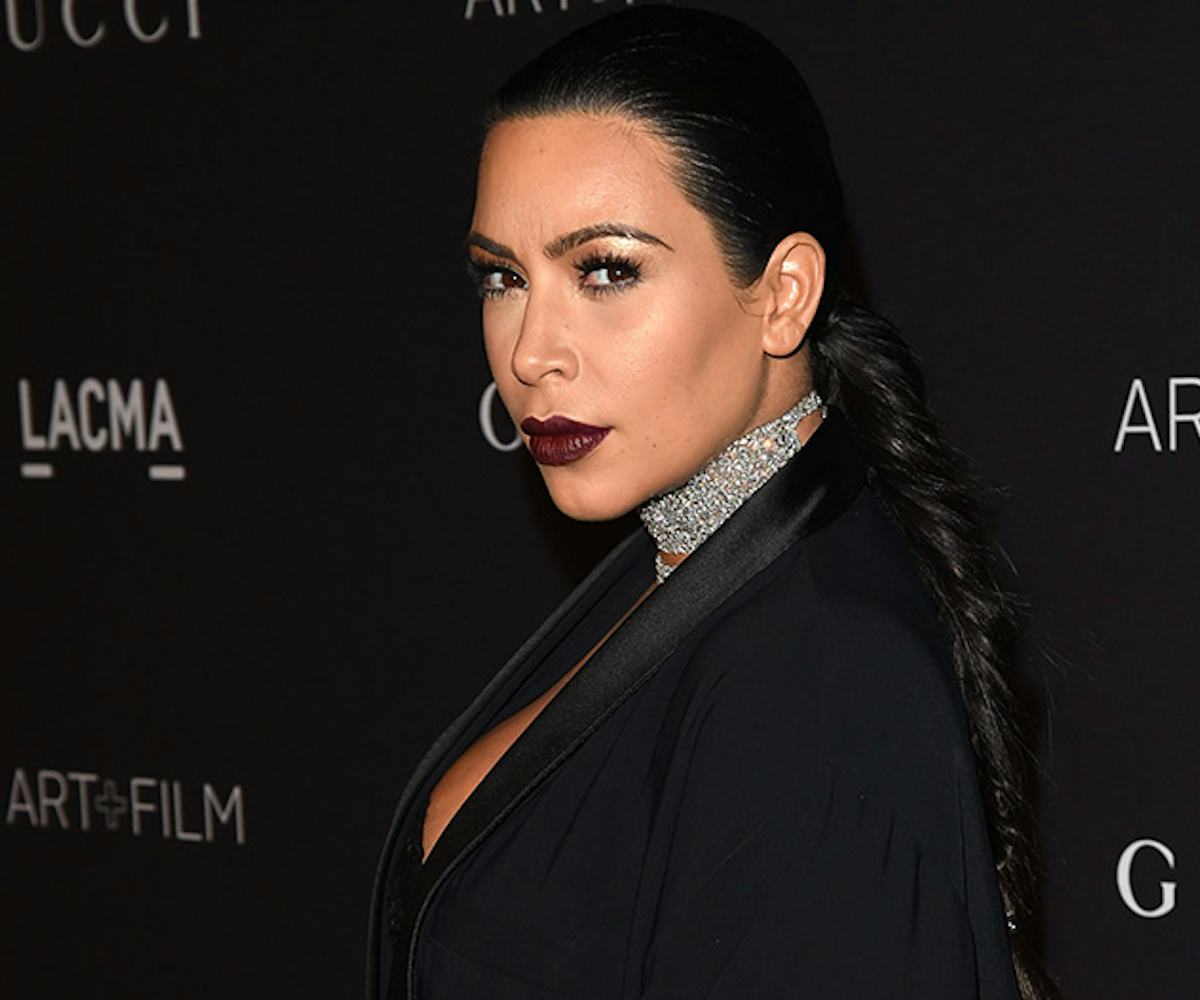 Photo: Jason Merritt/Getty Images for LACMA.
Kim Kardashian Basically Wore Glorified See-Through PJs To A Fancy Art Event
Look, we know the Kardashian-Jenners, especially Kim and Kylie, are polarizing cultural figures. You can't throw a virtual bone through the Internet without it scraping one aspect of their highly publicized lives. There's an ostentatious party here, a new app there, a teaser for their reality show—which is about to enter its 11th season and has another four more years left because of, well, you, the viewer, to keep up with. So, sorry for adding fuel to the coverage (koverage?) machine, but we're not that sorry. Kim Kardashian West's latest red-carpet look is too good to pass up. She's found a way to make bold fashion statements with maternity wear—an unspoken challenge many critics lampooned during her pregnancy with North.
Granted, of course, Kardashian West is BFFs with a slew of big-name designers like Riccardo Tisci, who designed her latest number. She walked the LACMA Art + Film Gala red carpet wearing a black lace Givenchy jumpsuit that was, more or less, see-through. It was refined elegance, albeit a lil' bit racy, but hey, it was an art event. She paired the jumpsuit with a floor-length blazer and lots of ice around her neck. It's not your average maternity style, but then again, Kim Kardashian West isn't your average human being. (Though her book of selfies and the surprising critical acclaim that followed its release might lead you to believe something different.) Must be nice having friends in high-designing places. Bespoke errthang.
Photo: Frederick M. Brown/Getty Images.