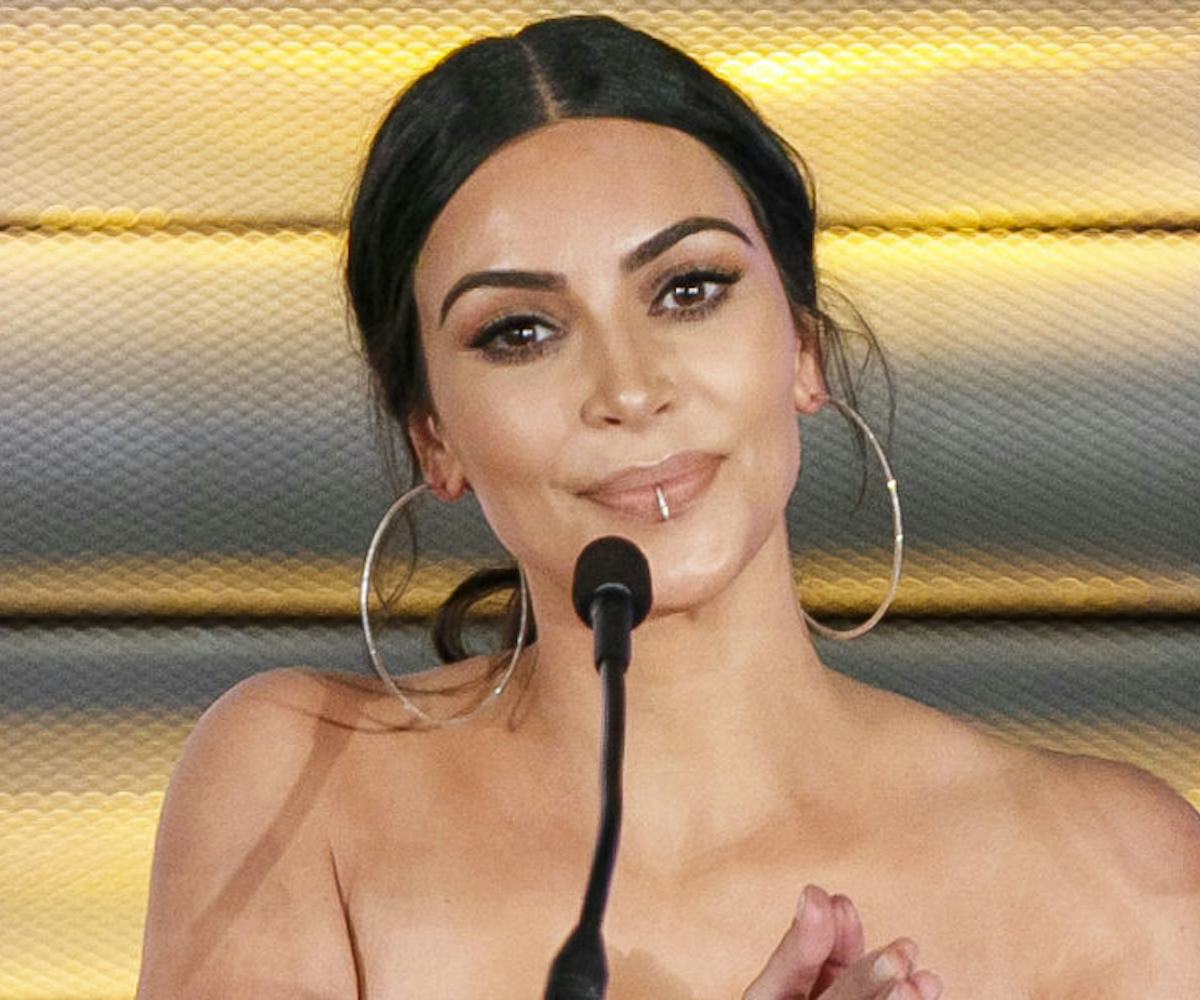 Photo by Rich Polk/Getty Images for Family Equality Council.
Kim Kardashian Is Being Accused Of Copying Pat McGrath
@Diet_Prada points out the similarities
The fashion copycat police—also known as @Diet_Prada—has called out Kim Kardashian for reportedly ripping off celebrity makeup artist Pat McGrath.
The product in question is a new eyeshadow palette, that Kardashian created with her longtime makeup artist Mario Dedivanovic, which features nine varying neutral shades and one very noticeable royal blue color. The latter goes by the name "Libra," a nod to the duo's astrology sign and a color that, according to Kardashian, Dedivanovic helped her get comfortable wearing. It's a beautiful shade! Only problem is, as @Diet_Prada points out, it also appears to be the same one McGrath included in one of her palettes released last year. In fact, there are a couple of shades that appear to overlap between the two palettes.
Is it a reach or are they right? We will say, it would be a bold move for someone who's been dubbed the mother of makeup's muse to then turn around and copy her product. It should also be noted that blue eyeshadow has been popular for some time now, and royal blue, especially, has been popping up in a lot of palettes lately. It could just be a coincidence.
Then again, @Diet_Prada also called out Kardashian last year, claiming that she copied brands like Commes des Garçons and Vetements. Kardashian responded to that particular incident, noting that she was paying homage to the creatives and that all profits would be donated. She has yet to respond to the McGrath accusation.