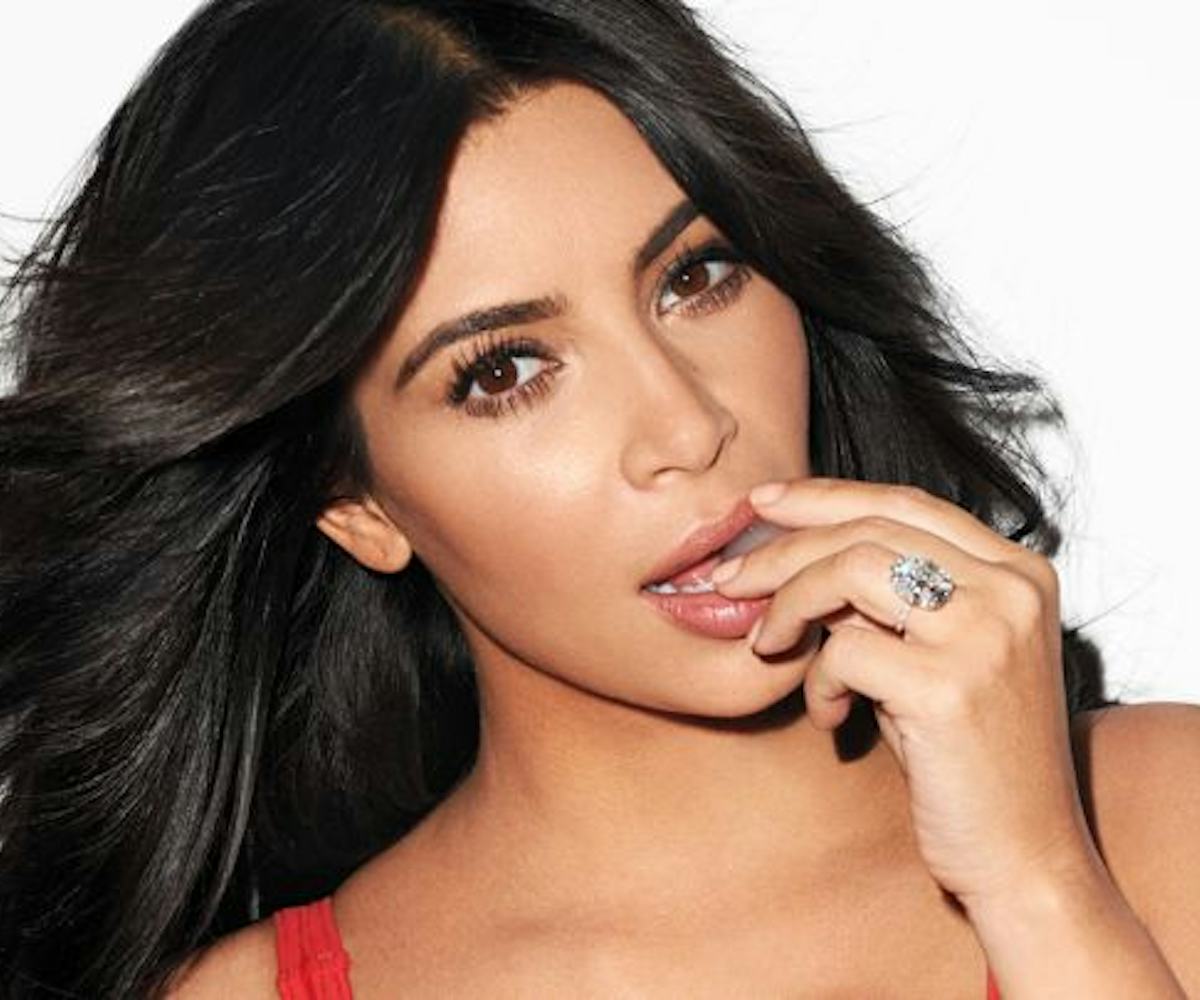 Photographed by Terry Richardson/courtesy of Rolling Stone
kim kardashian gets honest with rolling stone
she makes some troubling comments
Kim Kardashian, the media's favorite topic, got personal in her cover story for Rolling Stone, sharing her perspective on the various and highly publicized issues surrounding her life.
She addressed the sex tape that skyrocketed her to fame, simply saying, "I don't really think about it. I thought about it for a long time. But when I get over something, I get over it." She is aware of who leaked the tape, but mentioned that both parties have "major confidentiality" and revealed no names. 
She also recalled the first time she walked in on Caitlyn Jenner, then Bruce, trying on women's clothing: "I didn't know if I'd just found out his deepest, darkest secret, and he was going to come after me." After the incident, Jenner told Kardashian, "One day, I'll talk to you about this. Until then, don't tell a soul." In the days before her wedding, Kim revealed her concerns to Kanye West that Jenner might not feel comfortable walking her down the aisle, but she said Kanye was supportive of Jenner: "[Kanye] obviously moves to his own drum. He lives his life the way he wants, a really authentic life, and he was like, 'If you can't be authentic and you can't live your life, what do you have?'"
Prior to her marriage to West, Kardashian had been involved in several interracial relationships, one of which was with the late Michael Jackson's nephew, TJ. Kardashian told the magazine that her father, Rob Kardashian, "explained to me that he's had a lot of interracial friends, and it might not be the easiest relationship. He said I should prepare myself for people to say things to me. . . When I was in high school, I'd get magazines and see interracial couples and think, 'They are so cute.' I've always been attracted to a certain kind of look."
These comments are fairly troubling, as it raises issues of stereotyping and reducing interracial relationships to ones that are based merely on physical looks and attributes. It reveals the problematic way many people approach the topic of interracial dating that leads to an exoticization and fetishizing of the "other," "foreign" race, pushing it further into marginalization and objectification.
Despite this, Kardashian appears to have struck a harmonious balance in her marriage with West and respects his decision not to appear on Keeping Up With The Kardashians, pointing out, "You can't expect me to jump up onstage and start singing—it's not what I do." (We would like to point out that she does, however, have a music video.)
Take a look at the cover for the issue, which hits stands on Friday, below.