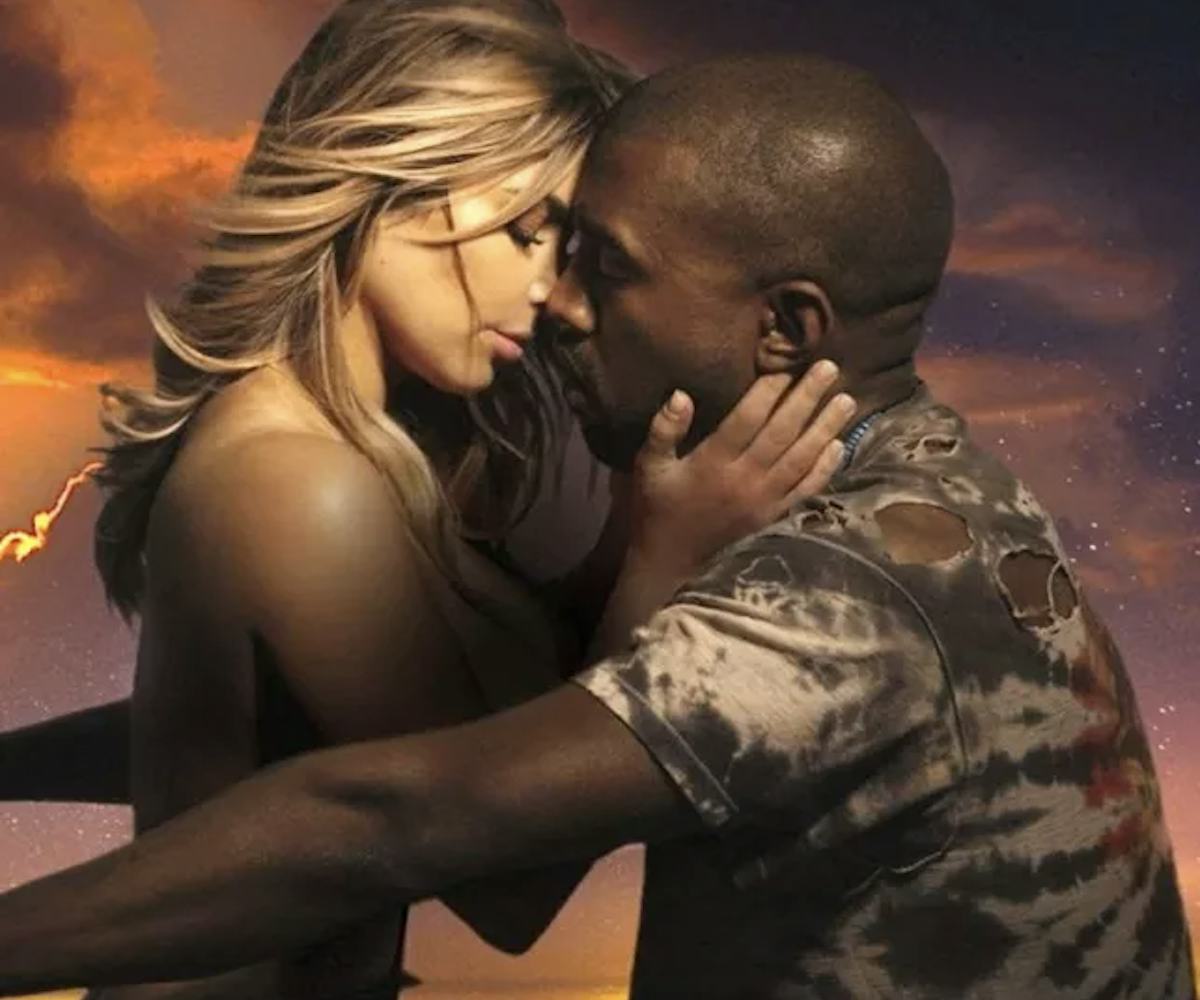 Via Def Jam Recordings
Hate V-Day? Kim Kardashian Has A Spotify Playlist For You
kim kardashian's lonely hearts club band
For those of us who are nursing a broken heart or otherwise want to vom at the thought of Valentine's Day, fear not! Kim Kardashian is just like you! Well, not exactly like you—but, still, she has feelings...somtimes.
Oh, and just like you, sometimes Kardashian's feelings can only be assuaged by sad, sad songs. So, she took to Spotify to curate a playlist of her "fav songs to blast when I'm not really in the V-Day spirit" and, well, we're actually really into it.
The eclectic mix of tunes ranges from the Fugees' "Killing Me Softly with His Song" to Bon Iver's "Skinny Love" and, of course, Adele's "Someone Like You." The glaring omission? Not one song by her boo. This isn't surprising, as West has been busy with dropping his new album and tweeting about dropping his new album, which is likely what's giving Kim a case of the lonelies. Hopefully now that Life of Pablo is out, he can spend a little time with bae. In the meantime, grab your cat, order some takeout, and have a major case of the mopes with Kim's Anti-Valentine's Day Playlist.
(Via Complex)