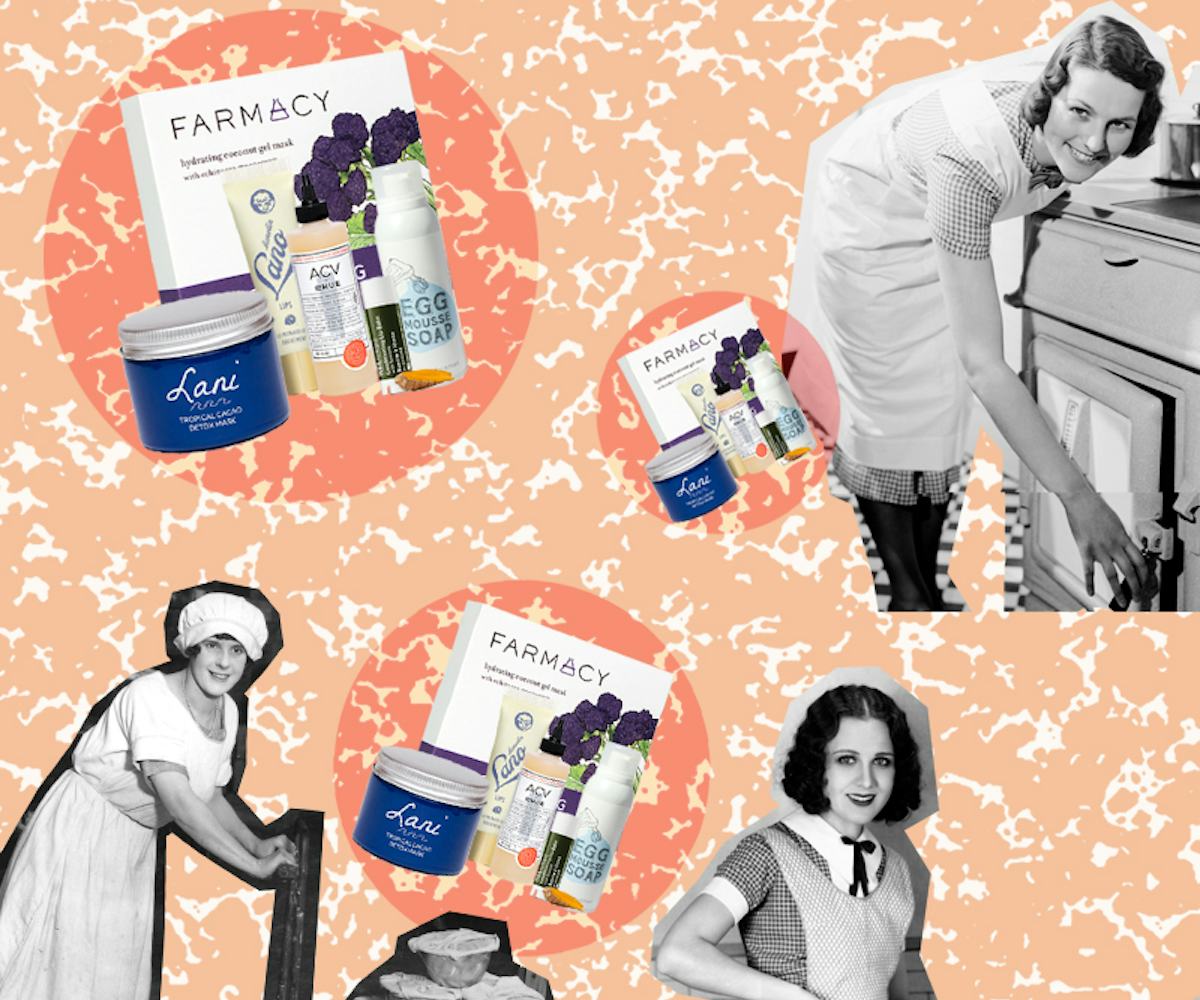 Kitchen Beauty: 15 Products To Taste Test
Natural beauty for the ultimate foodie
Today's beauty enthusiasts tend to go a more natural route when it comes to their skin-care routine. More and more, we're shying away from using products that contain harmful chemicals and carcinogen. Instead, we aim to use products that contain ingredients that we can actually pronounce.
Well, how much more natural can it get than using products made from foods you can find in your own pantry and refrigerator?
We rounded up some of the best creams, cleansers, and the like that are derived from things you probably have in your kitchen right now. From your favorite fruits and veggies to caffeinated beverages of choice and superfoods you had no idea were hiding on your spice rack (hello, turmeric!), the options for natural alternatives are many.
These 15 skin care must-haves are chock-full of beautifying properties, whether they're anti-aging, intensely nourishing, or deeply cleansing. Click through the gallery, below, to check out our favorite picks.
(Editor's Note: While these products may contain your favorite foods, we don't recommend you try eating them.)
Kiehl's, Cilantro & Orange Extract Pollutant Defending Masque, $32, available at Kiehl's.
Contains: cilantro, orange extract
Frank Body, Cacao Coffee Scrub, $16.95, available at Frank Body.
Contains: coffee, cacao
Eminence Organics, Blueberry Soy Sugar Scrub, $48, available at Eminenstore.com.
Contains: blueberry, raw sugar cane, raspberry, green tea, black tea, flax  
Farmacy, Brightening Coconut Gel Mask, $24, available at Farmacy.
Contains: cacao, coconut milk, coconut water   
Dr. Andrew Well for Origins, Conditioning Lip Balm With Turmeric, $16.50, available at Origins.
Contains: turmeric
PLANT, Rice & Clean Gentle Facial Cleanser, $24, available at PLANT.
Contains: rice
Too Cool For School, Egg Mousse Soap Facial Cleanser, $20, available at Sephora.
Contains: milk proteins, egg extracts   
Youth To The People, Age Prevention Cleanser, $36, available at Youth To The People.
Contains: kale, green tea, spinach
Lani, Tropical Cacao Detox Mask, $21.40, available at Lani.
Contains: cacao, coconut milk, coconut water
dpHUE, Apple Cider Vinegar Hair Rinse, $35, available at dpHUE.
Contains: apple cider vinegar
Cedar & Stone, Face Mask, $22.83, available at Cedar & Stone.
Contains: turmeric, beet powder
Baszicare, Caligo Hydrous Repairing Extreme, $298, available at Baszicare.
Contains: orange fruit extract, quinoa extract
Edible Beauty Australia, No. 2 Citrus Rhapsody Radiance Tonique, $42, available at Edible Beauty Australia.
Contains: fig, bilberry
Lano, Lanolips Lemonaid Lip Treatment, $17, available at Net-a-Porter.
Contains: lemon oil
Yes To Tomatoes, Activated Charcaol Bar Soap, $4.99, available at Yes To Carrots.
Contains: tomato