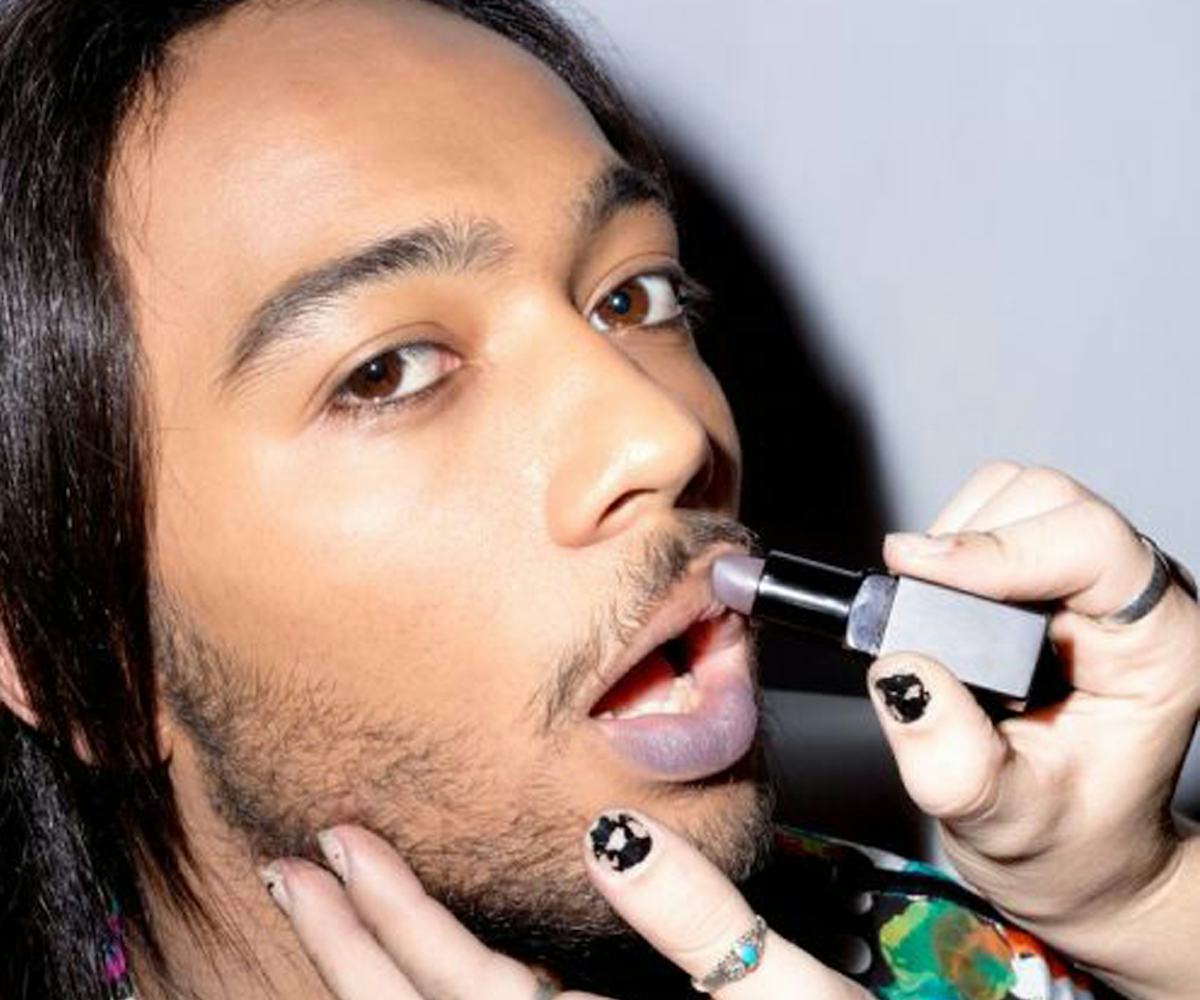 Photo by William Converse-Richter
Relationships Are "Hard," But Kossisko Makes Them Sound More Fun
With a little help from Felix Snow
Formerly known as the Fool's Gold pimp-rap king 100s, California-based artist Kossisko Konan has ditched his G-funk persona and reintroduced himself as a smooth, disco-tinged singer. Last year, he made his official debut with the Red White N Cruel EP. Now, the rapper-turned-pop act is back with a music video to accompany the track "Hard," featuring Felix Snow and premiering right here on NYLON.
On the meaning behind the song, Kossisko confessed a truth that anyone fully committed to a significant other can understand: relationships are hard.
"The song is about struggling with monogamy. It's an observation of how when people make commitments for the wrong reasons, they can't keep them," he said. "It's an upbeat take on a difficult life lesson."
The good news? Kossisko says this all with a funky, banging beat, irresistibly catchy hook, and brooding, silky vocals. Self-directed by Kossisko, the visual is equally infectious. In it, the singer takes to the mic in various retro settings, from a wall-to-wall checkered cube to a trippy, strobe-lit hallway.
Meanwhile, actress Samantha Lawrence stumbles drunkenly into a lava-lamp-lit lounge, where she joins a few strangers for a hookah session and ends up being handed the mic herself. The third star of the show, of course, is the singer's shiny mane of hair. (Seriously, Kossisko, how do you get your locks so lustrous?) Watch the video, below.