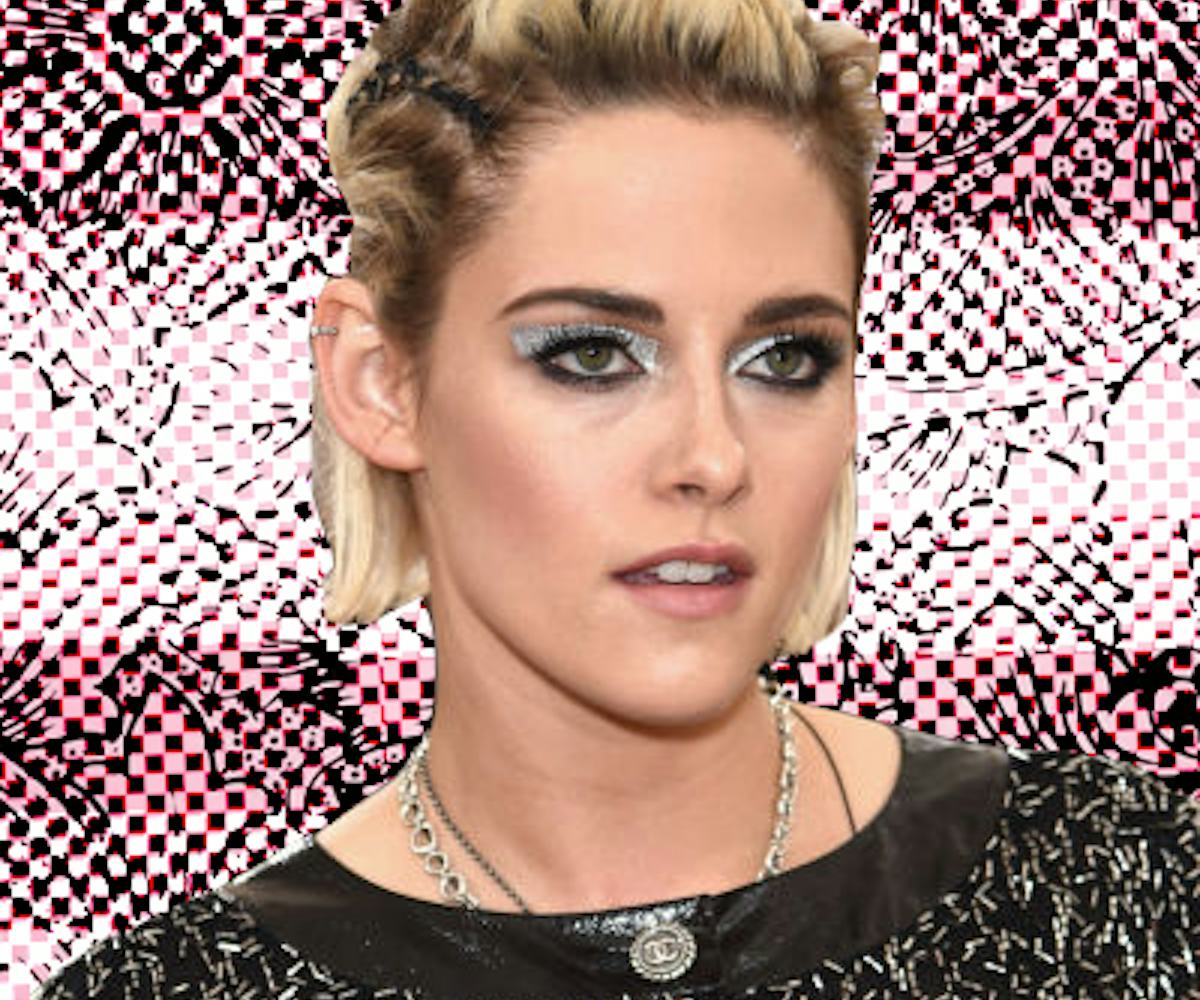 Photo by Dimitrios Kambouris/Getty Images
Kristen Stewart Pulls Off Casual Elegance At Cannes
We love her laid-back—yet polished—look
Earlier today in France, Kristen Stewart attended the opening of the Cannes Film Festival to promote her new movie, Café Society, alongside the film's director, Woody Allen, and co-stars Jesse Eisenberg and Blake Lively. Stewart showed up to the photo-call in a casual yet refined off-white look.
It appears the actress has done a complete 180 from when we last saw her in bold, metallic makeup and a futuristic long-sleeved dress at the Met Gala. Stewart's look at Cannes was interview ready, combining a classic Chanel embroidered pencil skirt with a basic cropped white tee that screamed casual (in the best way possible). The two meshed together well for an overall polished—but not too polished—look. 
By adding a couple of darker accents such as black-and-white marbled Christian Louboutin pumps and layered necklaces (and some grungy, dark roots and tattoos, of course), it all comes together for a very poised and elegant version of Stewart's typical badass, rocker vibe. Still, she stays true to her habit of never wearing color—we can't remember the last time we've seen Stewart appear in anything but black, white, or silver.
Overall, K Stew looked damn good. Is Stewart stepping it up after her recent split from girlfriend Soko?