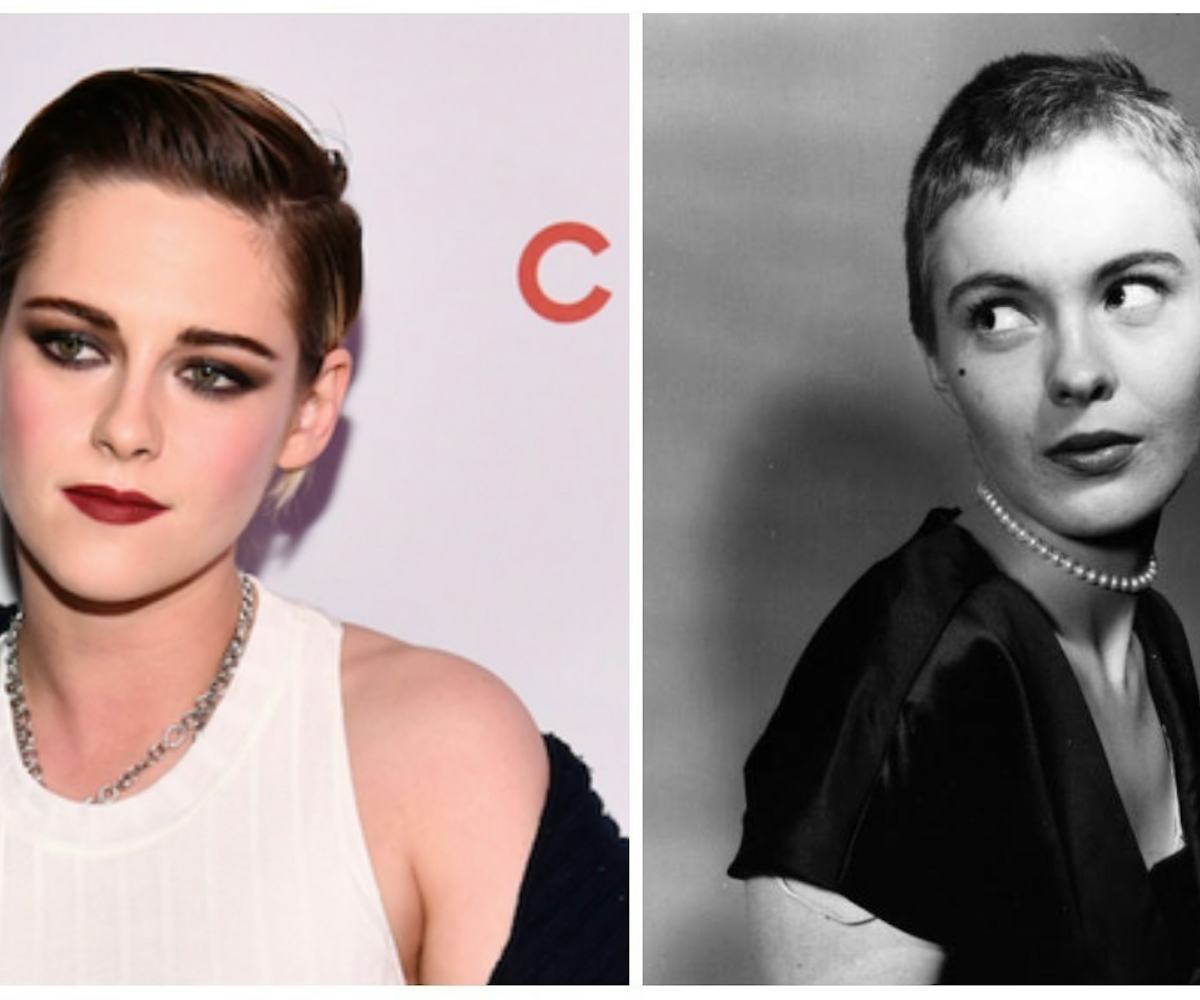 photo by Emma McIntyre/getty images
Kristen Stewart Will Play Actress Jean Seberg In A New Thriller
Kristen Stewart has been tapped to play the late French actress Jean Seberg in a new historical thriller called Against All Enemies. The film will follow the tragic life of the Bonjour La Tristesse actress, who was targeted by the covert and at-times illegal FBI surveillance operation COINTELPRO run by J. Edgar Hoover in the late '60s. The operation aimed to defame and plant false stories in the press about Seberg because of her ties to civil rights groups, as well as for her political and romantic relationship with civil rights activist Hakim Jamal and the Black Power movement.
Deadline reports that the film will be directed by Benedict Andrews, who helmed the 2016 drama Una. The film will also star Jack O'Connell, Anthony Mackie, Margaret Qualley, and Colm Meaney. Mackie will play Hakim. Andrews told the publication that he is "thrilled to be working with such an extraordinary ensemble, led by some of the most outstanding actors working today in Kristen, Jack and Anthony. I can't wait for the collision of these electric talents as Jean, Jack and Hakim."
Seberg, who starred in over in 30 films from 1950 to 1970, died under mysterious circumstances at 40. After having gone missing for days, she was found underneath a blanket in the back seat of her car; her death was presumed to be a suicide by drug overdose at the time. Many people, including her former husband Romain Gary, speculated that FBI's smear campaign was responsible for Seberg's death.
There's no word on when the movie will be out, but filming is said to begin this summer.