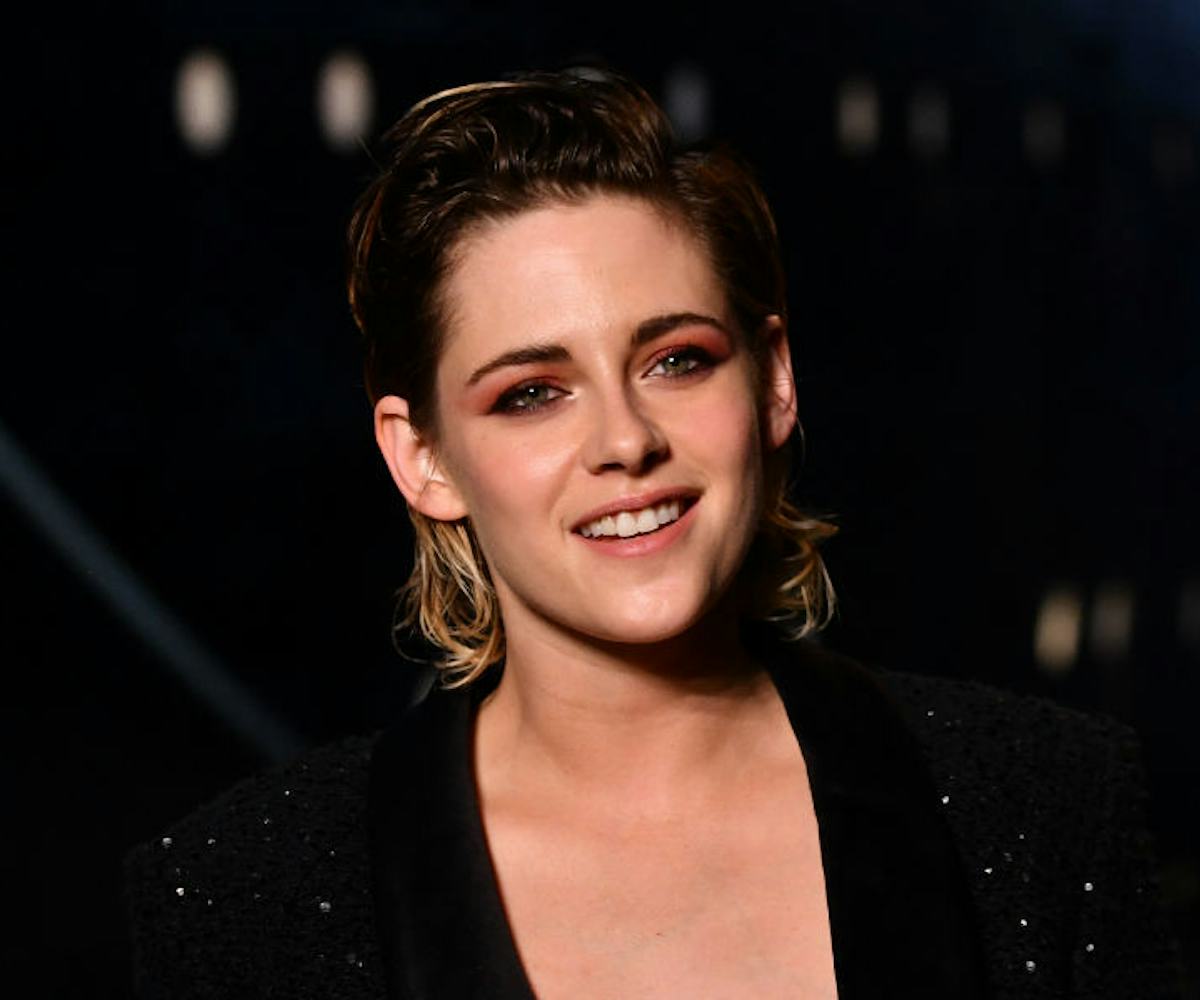 Photo by Pascal Le Segretain/Getty Images for Chanel.
Kristen Stewart Is Adapting A Queer Memoir
"I'm going to write the best fucking female role"
Now that Kristen Stewart is done making statements on the Cannes red carpet, she has her eyes set on bigger things: making movies.
During this year's festival, the actress announced plans to adapt queer writer Lidia Yuknavitch's memoir The Chronology of Water for her feature directorial debut. While she doesn't give a release date, she says that she will be finishing the screenplay and making the movie this summer. 
Stewart has sat in the director chair before this venture. Her first short film, Come Swim, a somber telling of a man who can't quench his thirst, premiered at Cannes last year. Working on that project, she says, was an "awakening." "The thing that I took away from it was that I want to fucking make movies because it feels good, because it really is the best way to capture something, to put your finger on something and to bring a group of people together who feel the same way," she tells the Festival. "Movies can educate, they can bring us together, bridge gaps, make us feel less alone. At the end of that movie I just felt totally fulfilled."
Yuknavitch's book explores topics like bisexuality, abuse, addiction, and self-destruction. As a synopsis outlines, "This is not your mother's memoir," which perhaps makes it perfect for Stewart. And though the actress feels like Yuknavitch is "in her blood," she plans on staying behind the camera for this one. "I'm going to write a role that I want so badly but that I'm not going to play," she says. "I'm going to write the best fucking female role." 
We can't wait.