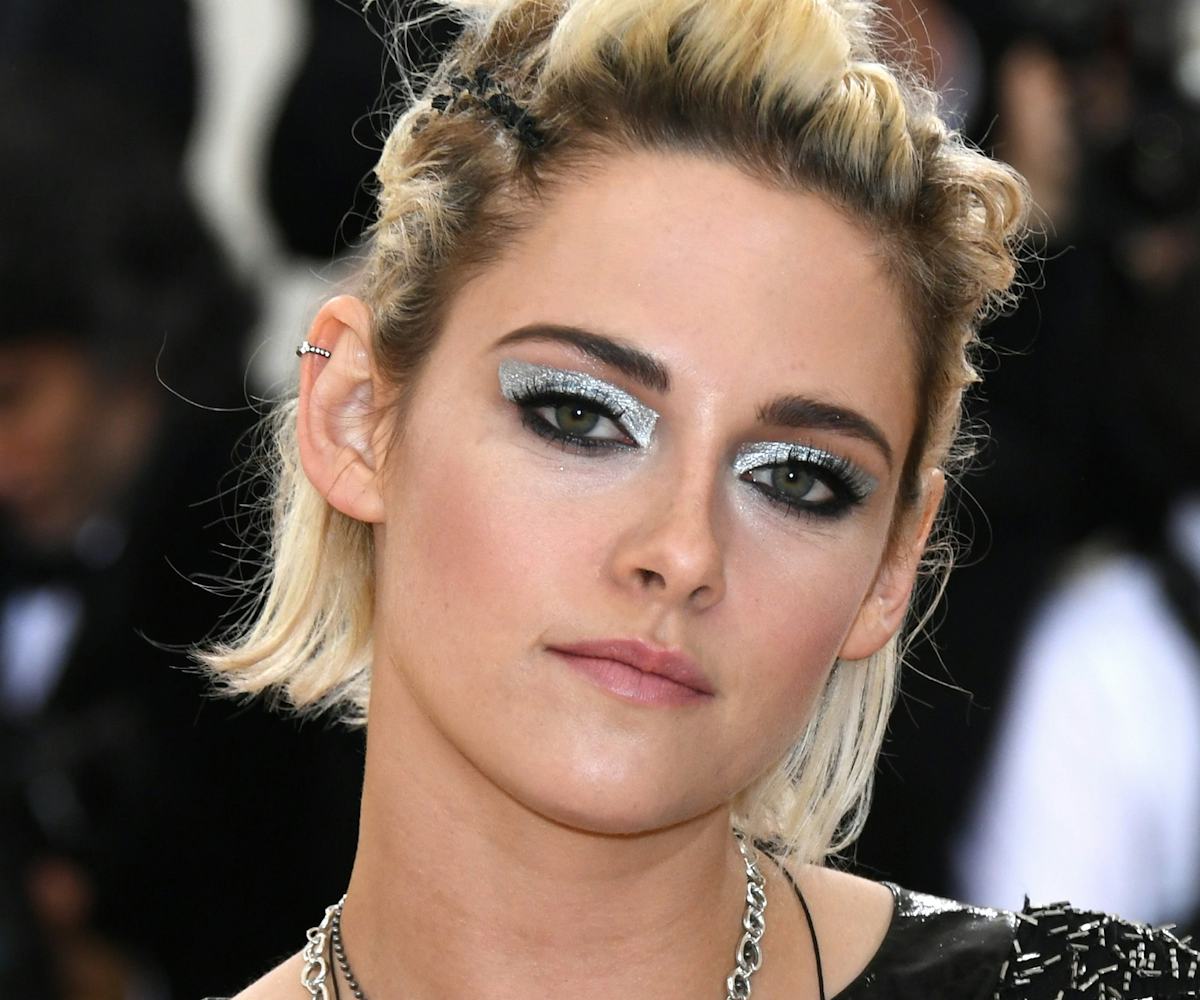 Photo by Larry Busacca / Getty images
Kristen Stewart Does't Want You To Label Her
"If you don't get it, I don't have time for you."
Despite being only 26 years old, Kristen Stewart is experiencing something of a career renaissance, thanks to transformative performances in films like Clouds of Sils Maria and the upcoming Café Society, which is set to open this year's Cannes Film festival. But, no matter what Stewart does to cement her position as one of our most exciting young actresses, she can't seem to escape questions about her sexual orientation. 
So when Stewart sat down with Variety to discuss her career recently, the discussion naturally turned to the subject of her personal life. "Me not defining it right now is the whole basis of what I'm about," she said about the ambiguous nature of her sexuality. "If you don't get it, I don't have time for you." 
Stewart, who was most recently linked to the French singer Soko (the two have reportedly split) explained that she's excited about how young people have embraced the idea of sexual fluidity. "There's acceptance that's become really rampant and cool," Stewart continued. "You don't have to immediately know how to define yourself."
In an interview with Nylon last year, Stewart also explained that she doesn't owe the public or the press anything when it comes to defining her sexuality. "Google me, I'm not hiding," she said at the time. "If you feel like you really want to define yourself, and you have the ability to articulate those parameters and that in itself defines you, then do it. But I am an actress, man. I live in the f*cking ambiguity of this life and I love it."
A year later, Stewart remains defiant. "I had to have some answer about who I was. I felt this weird responsibility, because I didn't want to seem fearful. But nothing seemed appropriate," she added. "So I was like 'F*ck, how do I define that? I'm not going to."