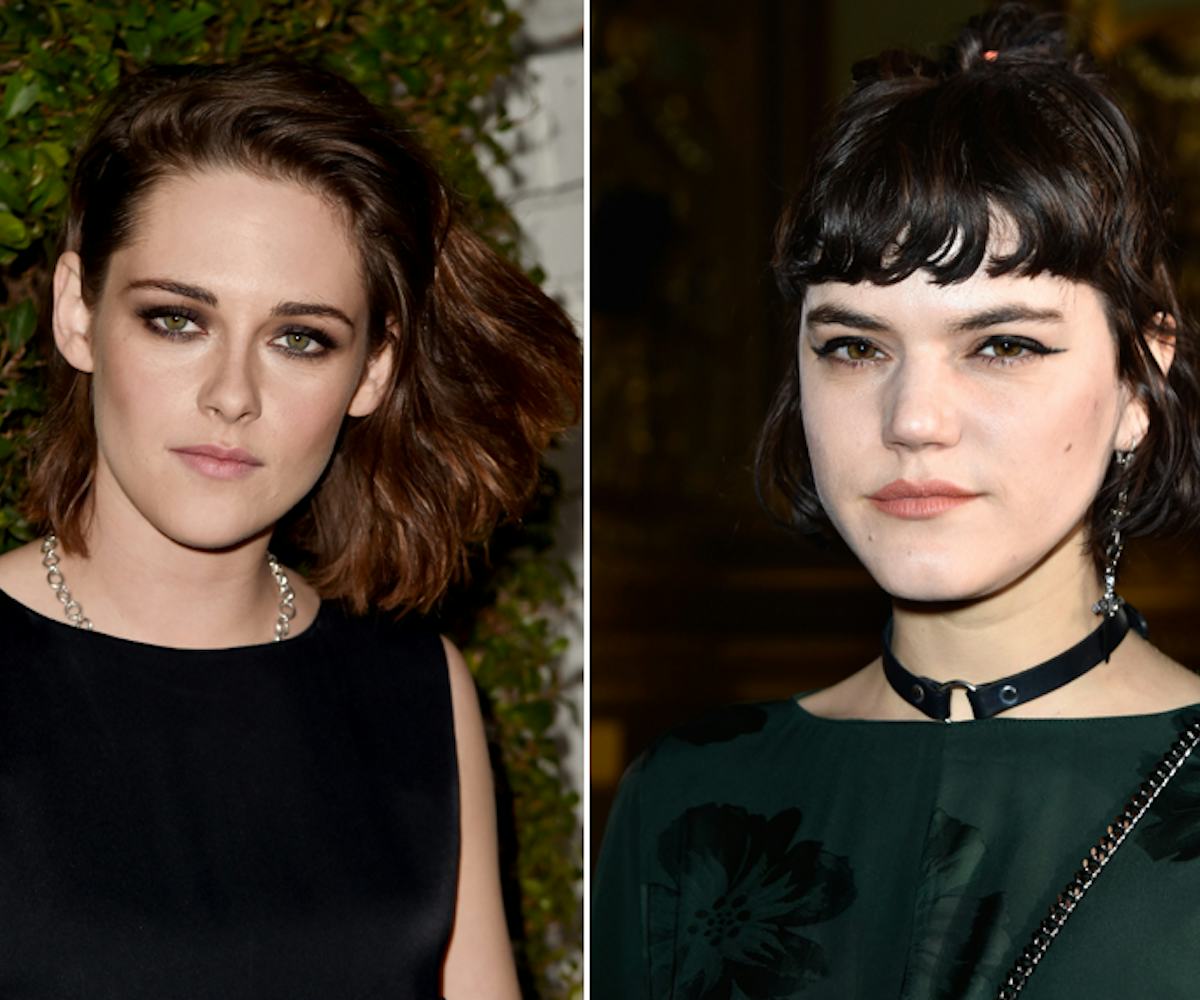 Photos by Alberto E. Rodriguez + Pascal Le Segretain / Getty Images
What's Really Going On Between Kristen Stewart And SoKo?
After weeks of rumors surrounding Kristen Stewart and SoKo, the two may have inadvertently confirmed the status of their relationship.
The actress was spotted being picked up by SoKo at the airport the other day, greeted with a bundle of roses from the French singer-songwriter. (So sweet!) That's not exactly something that friends do for each other, right? Or is it? Over the weekend, the two were also photographed as they casually strolled through Los Angeles together looking cool AF, which, we take, could be a further confirmation of them dating.
In case you forgot, SoKo—short for Stéphanie Sokolinski—is a rising rock star and actress. Last year, the French musician dropped her sophomore album My Dreams Dictate My Reality, and we've been obsessed with her ever since. All of those awesome traits aside, what we love most about SoKo is that she's brazenly open about her sexual identity. She frequently posts about female relationships and displays an awesome sex-positive attitude through her Sextagram zine. Meanwhile, Stewart has, too, never been bothered by the pressure to either hide or define her sexuality.
Whatever is going on between them, we think they're definitely good together on any level.