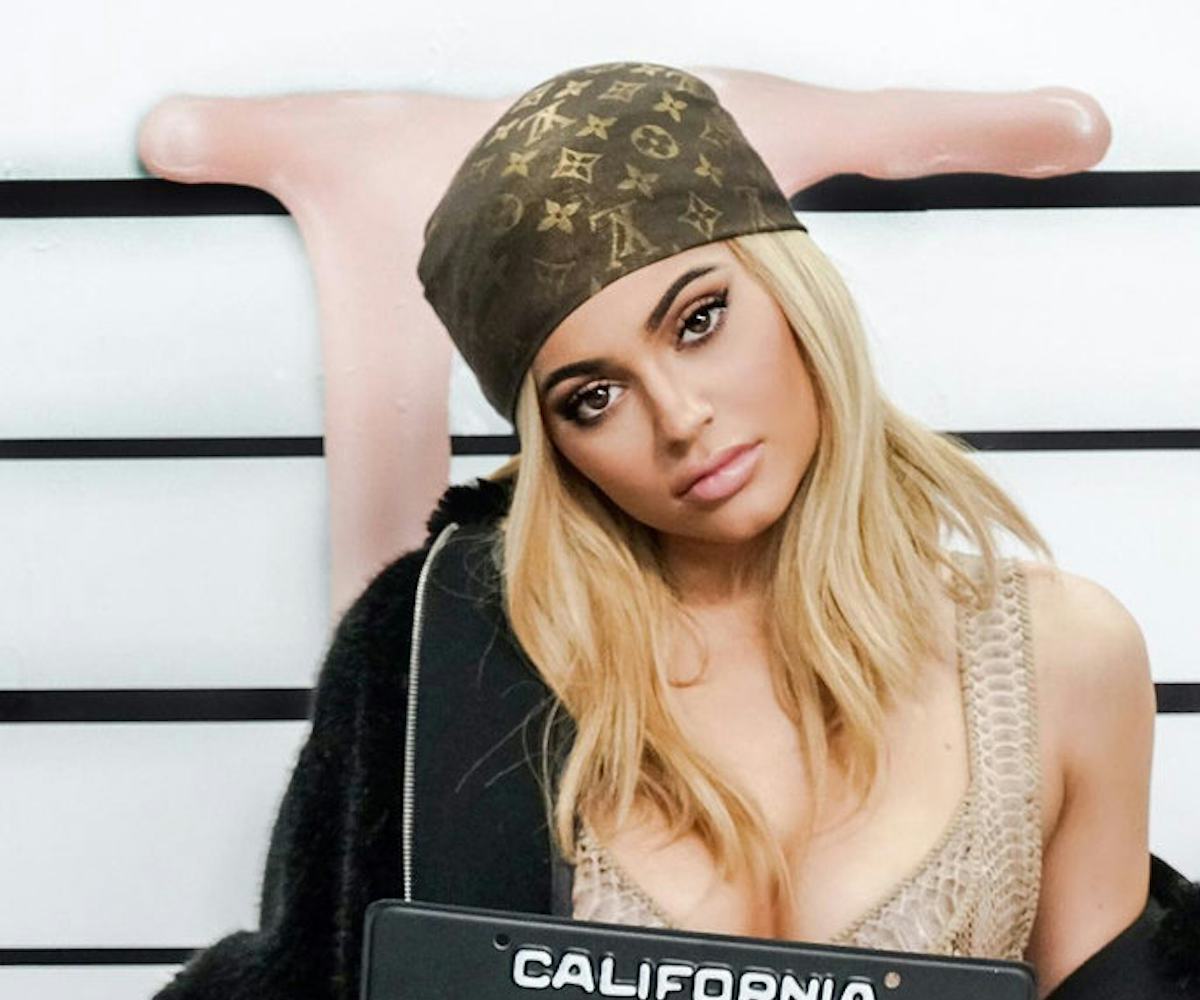 Photo courtesy of Kylie Cosmetics
Updated: Kylie Cosmetics Failed To Meet The Better Business Bureau's Standards
Will it stop people from buying the lip kits?
Update 7/6/2016 2:00 PM: The Better Business Bureau (BBB) is currently evaluating the rating and has placed a "warning" on Kylie Cosmetics. ET reports that the grade has been adjusted to a "C" because BBB CEO, Rick Copeland, was "not aware of the true volume of business, and after that was determined, the amount of complaints was smaller in proportion." Kylie Jenner released the following statement on her website: "I'm continuing to learn and I just want to make everyone happy. Because so many of you spoke out, I'm excited to tell you that the Better Business Bureau has looked at the facts and changed the rating."
Once you leave the academic world behind, grades don't really matter anymore. At least, this is the case for those of us that aren't running our own businesses. Unfortunately, Kylie Jenner has reportedly been granted what might be her very first "F" courtesy of the Better Business Bureau (BBB).
Despite all of the success that the brand has achieved in sales, the nonprofit organization was not impressed with Kylie Cosmetics, granting the brand the lowest possible score for its practices, after reviewing the 133 customer complaints filed against it. The BBB mostly penalized her for delivery problems (69), which Jenner immediately addressed when customers originally issued complaints. With such high demand for her products, Jenner has been frequently restocking her supplies so that area has been handled as well. The rest of the complaints pertain to problems with the product/service (55), advertising/sales issues (5), and billing/collection issues (4).
While it should be noted that Kylie Cosmetics says that they have been diligently working on fixing all of the kinks in its operation, the BBB notes that, as of June 23, 2016, "the pattern of complaint allegations continues." We're sure that this grading won't stop King Kylie from taking over the lip kit industry, but it's certainly a loud wake-up call. 
Read the entire report here.