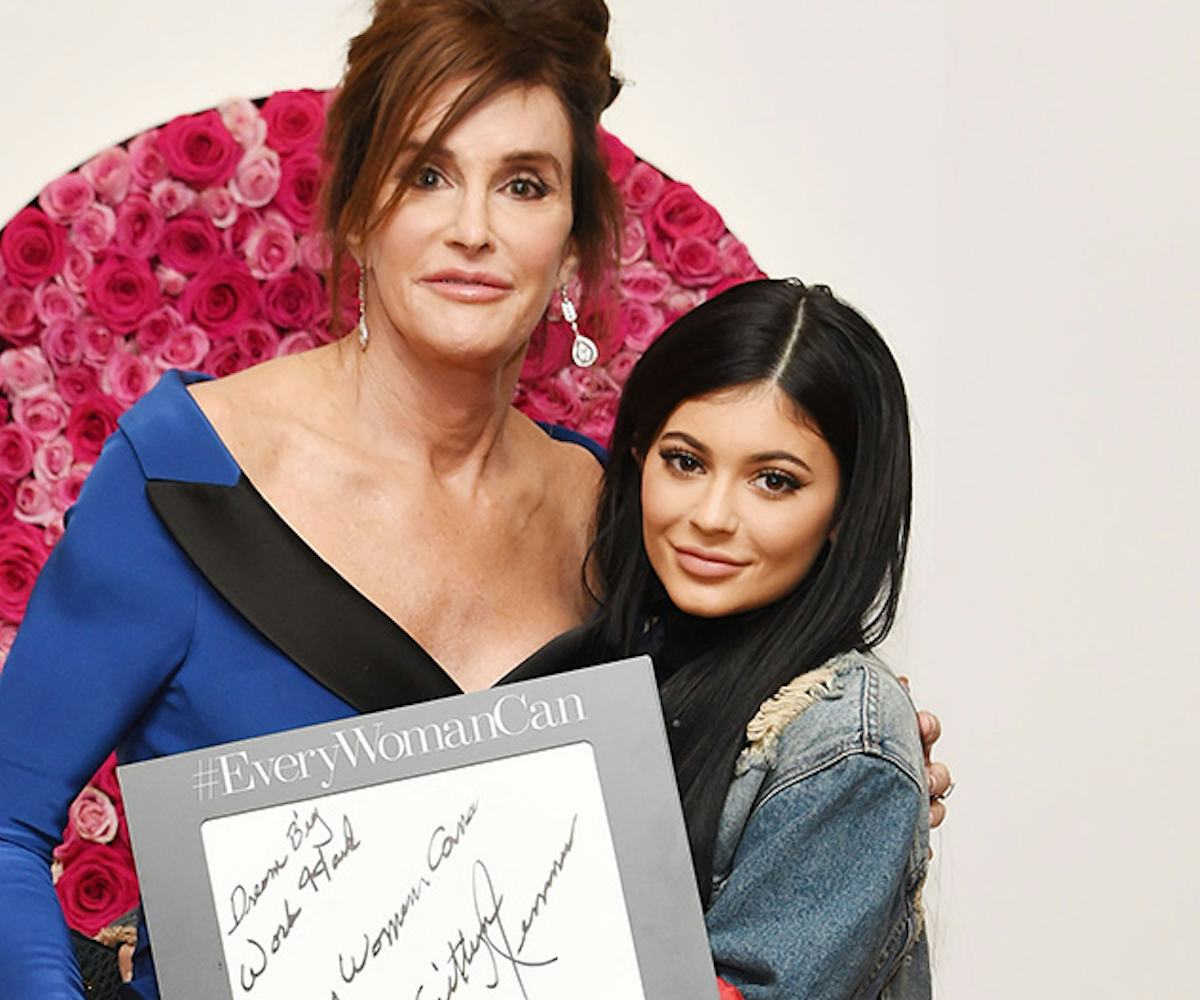 Photo: Nicholas Hunt/Getty Images for Glamour.
Kylie Jenner's Support For Caitlyn Is Just The Best
Glamour hosted its annual Women of the Year Awards last night, Monday, November 9. Everyone, including Ellie Goulding, Reese Witherspoon, Viola Davis, Elizabeth Moss, Uzo Aduba, Iman, Selena Gomez, and Lupita Nyong'o turned up. It was a night of celebration and empowerment. During a speech, Witherspoon said she "[dreads] reading scripts that have no women involved in their creation." It was Caitlyn Jenner, though, that brought the house down.
"I never in a million years thought that I would be here," Jenner said. "For years and years, I never felt like I fit in anywhere. I always felt as an outsider; I never felt good in the male side, and I wasn't obviously in the female side. I was kind of stuck in the middle. But all of a sudden, after making these decisions and coming out, it was by far the best thing that I ever did."
Her daughter, Kylie Jenner, came out in support. Some might get hung up on her "major wardrobe malfunctions," but why bother? The 18-year-old has been nothing short of supportive of Caitlyn, and last night highlighted that. Photos from the event, especially the one shown here before Glamour's Inspiration Wall, remind us that she's just a girl who loves her parent. "You're amazing @caitlynjenner," she captioned an Instagram from the event, "[sic] congrats on being woman of the year for @glamourmag."
Caitlyn Jenner recognized the support, too, and told the audience, "I am so blessed I have family. And not one of them has abandoned me; they've all been [in] support of me. It's incredible."
Photo: Nicholas Hunt/Getty Images for Glamour.