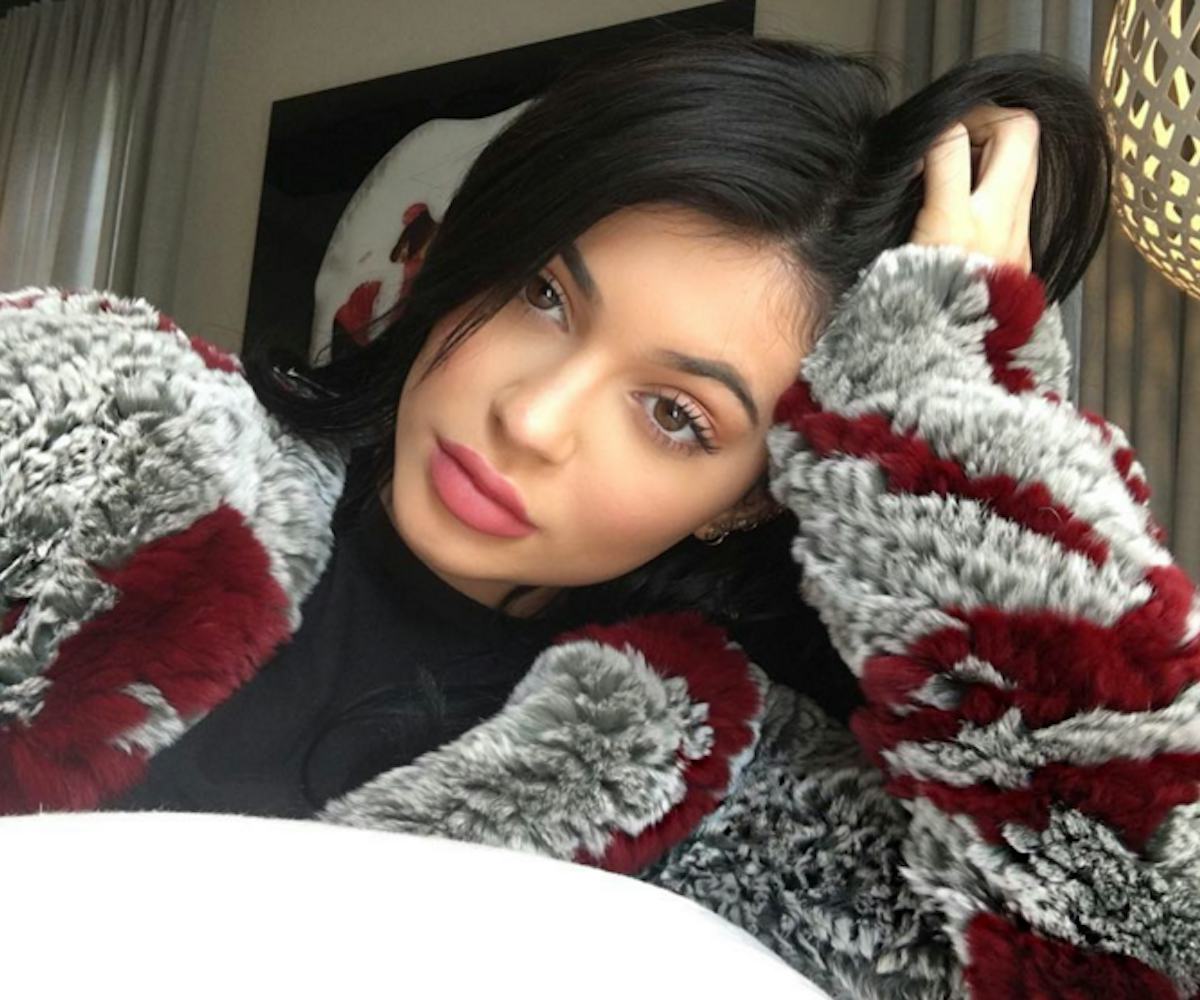 Photo via @kyliejenner on Instagram.
Kylie Jenner's New Lip Kit Color Is Pretty Bold
but *what* will it be named?
When your lips caused one of the biggest pop culture controversies in recent years, and you happen to be an extremely wealthy 18-year-old with business-savvy advisors at your beck and call, it's not a bad idea to utilize your celebrity and launch a lip-centric beauty brand. And when the launch of your aforementioned line sells out in less than 60 seconds, well, you should probably take advantage and release more colors and formulas. So it shouldn't come as a shock that Kylie Jenner is expanding her Lip Kit, and with new products on the way, the hype is just as high as it was the first time around.
After teasing a bevy of new colors in a black and white Instagram last week, the youngest Jenner finally revealed the first of three upcoming shades in full technicolor. The deep magenta shade, which is a far cry from the previously released dark nude kits, will be released as part of the brand's Valentine's Day collection. Since it doesn't have a name yet—which also means that commercial production and packaging hasn't begun yet—Jenner is crowdsourcing to create one. Crushed Candy Heart K sounds pretty good, and accurate, to us.
UPDATE 1/14/2015 1:49PM: The name of the new Lip Kit shade has finally been revealed—Posie K! Credit has been attributed to Shelby Tyler for coming up with the idea on Instagram.