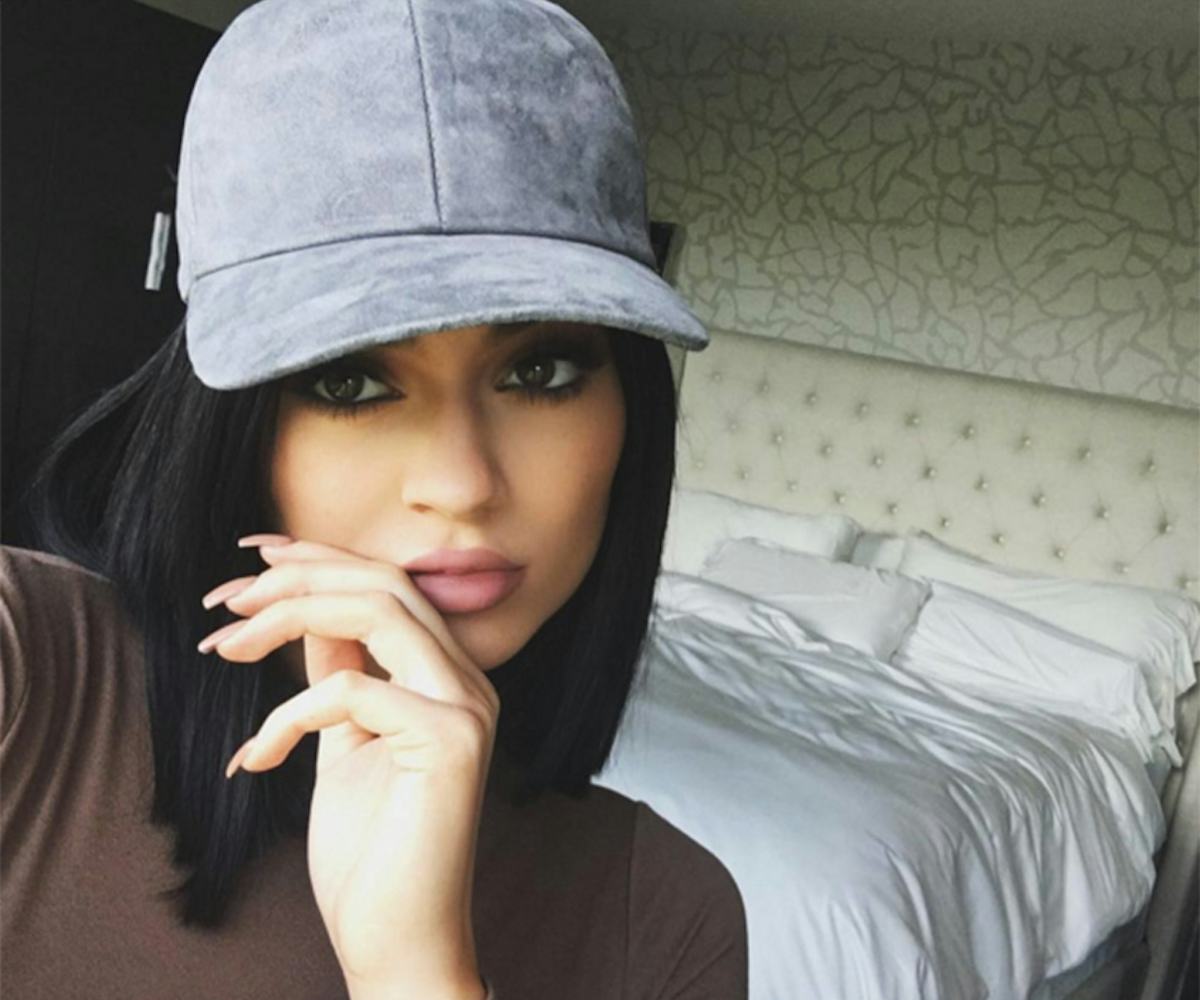 Photo: via @kyliejenner.
Kylie Jenner Named One Of TIME's Most Influential Teens
Whatever your thoughts are on Kylie Jenner, know that almost 41 million people follow her in Instagram. (Between that, Facebook, Twitter, and her app, she has nearly 60 million followers.) That's a lot of influence for an 18-year-old, but here we are, living in the 21st century.
Jenner and her sister Kendall are among TIME's 30 Most Influential Teenagers of 2015 list. But why does a list like this even exist? you ask. Teens these days are more connected than ever and have platforms to voice their opinions on. Knowledge bombs are dropped every day because these teens are soaking it up, and not holding back out of fear of being politically incorrect or saying the wrong thing. Zendaya and Amandala Stenberg—both on the list—are prime examples.
But TIME will most likely get a lot of flack for its inclusion of the Jenners. How can they be on a list that features well-spoken activists like Malala Yousafzai and Jazz Jennings? TIME isn't ranking what's "good" or "bad"; it's simply ranking influence, and there are two sides to that coin. What one teen preaches isn't better than an other's—it's different and resonates with different people. Is it a sign of the times? Most definitely. How modern, really. And for what it's worth, Jenner is active within the
movement. Among her paparazzi shots, glamour pics, and selfies are stories of other individuals who have overcome a hardship and are living as true to themselves as they can be. It's not speaking at the United Nations, but it's something.
We're not here to defend TIME's list, but it's pretty great, incredibly diverse, and inspiring. The future looks bright thanks to teens like Malia Obama, Jaden Smith, Maddie Ziegler, Tiffany Zhong, Ariel Winter, and yes, King Kylie Jenner.
View the full list of 2015's Most Influential Teenagers here.