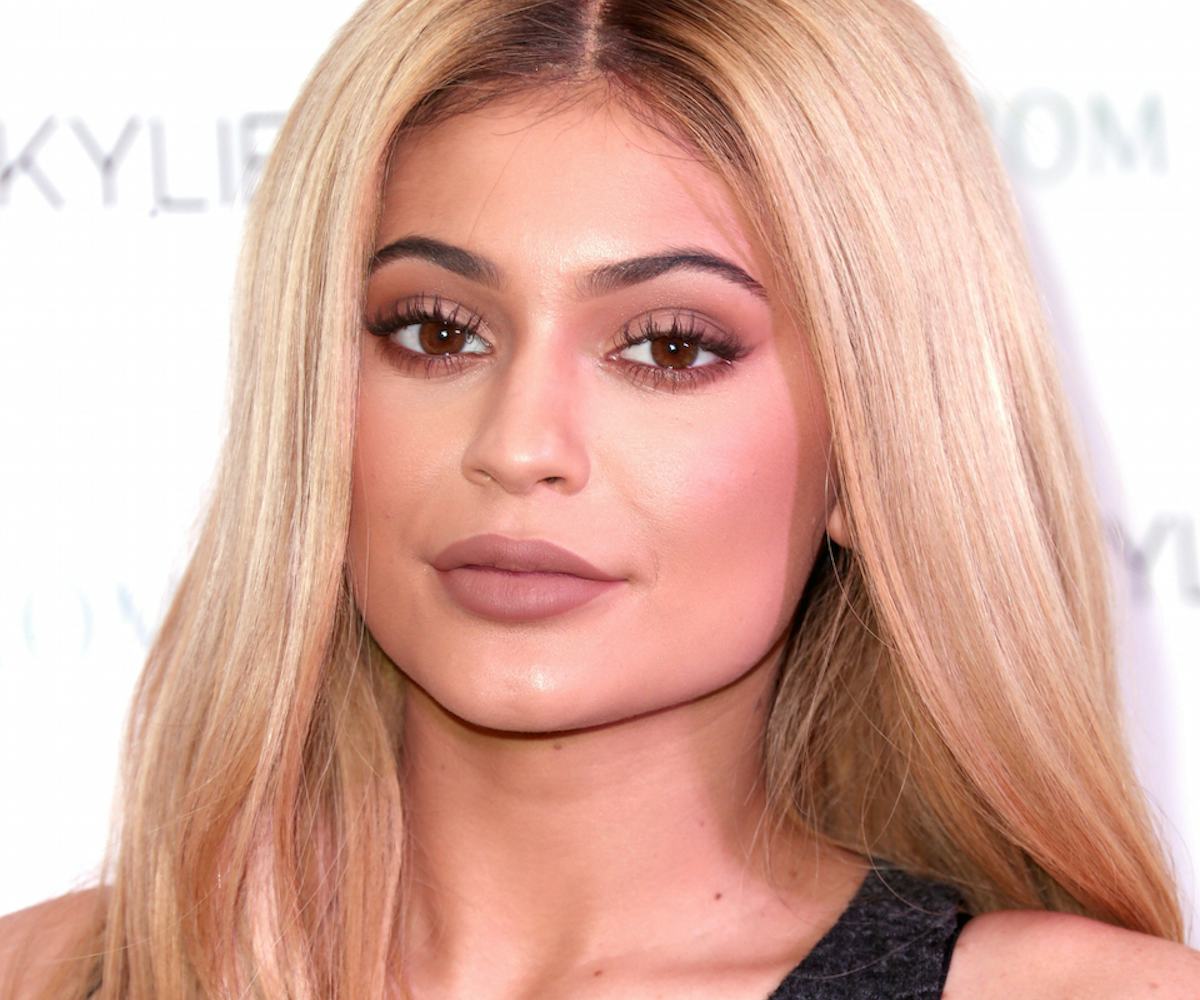 Photo Frederick M. Brown/Getty Images
Kylie Jenner Got Photoshopped Big Time For Her 'PAPER' Cover
Will it "Break the Internet"?
Kylie Jenner has been offering up some very meta, very surreal content as of late. Her cover for PAPER Magazine's April 2016 issue, revealed today, only reinforced that.
In an image created by artist and photographer Erik Madigan Heck, the youngest Jenner sister looks exactly as plastic and artificial as her critics say she is. It's a welcome, self-effacing turn from her problematic (if visually arresting) Interview cover of a few months back. This is the second mind-bending cover from PAPER Magazine featuring one of Kris Jenner's daughters. As you may remember, PAPER's Winter 2014 issue featured Kim Kardashian, her butt, Champagne, and the caption "Break The Internet." It was legendary stuff.
Of course, as much as the image—with its impossibly impossible glossy lips—is an ironic clap back at Jenner's detractors, it's also a critique of the reality star herself (like we said, she's been producing some meta, surreal content).
Just to take the image over the edge, PAPER redesigned the mag's cover to make it look like an Instagram post because… well… Kylie. Also, Jenner is letting everyone know that her eyes and lips were augmented for the shoot, but you already knew that, didn't you?
PAPER's cover story with Jenner is not out yet, but dammit if we don't want to read it right now. 
(via PAPER)