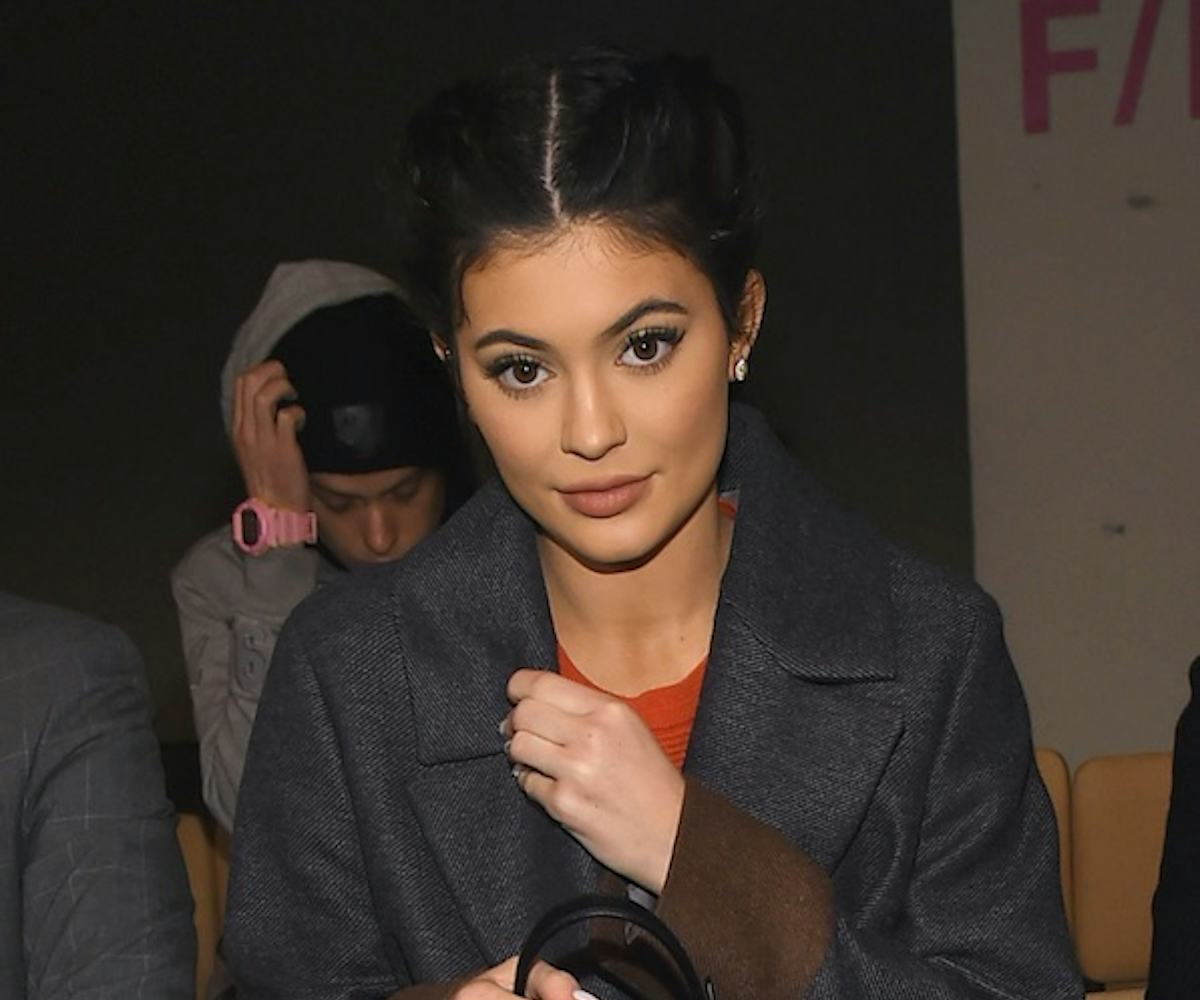 Photo by Ben Gabbe / Getty Images
Kylie Jenner Addressed Those Plastic Surgery Rumors In 'Wonderland' Magazine
"People don't realize I just turned 18"
Kylie Jenner is just a regular ol' teenage, y'all. That's the message of her new cover story for Wonderland, anyway. The 18-year-old social media titan sat down with the magazine to discuss—what else—life under the white-hot spotlight. First up was addressing those pesky plastic surgery rumors that Jenner sought to bury once and for all. "People think that I've had everything done," she said, addressing rumors that she's had work done on her breasts and nose. "I thought it was going to chill down when I said: 'Okay, I admit it, I got my lips done, I never lied, I just wasn't telling the whole truth.'"
Jenner, who admitted to getting her lips enhanced, doesn't necessarily disapprove of plastic surgery, implying the only reason she hasn't done it yet is mommy Kris. "People don't realize I just turned 18, so there's no way my mom would ever let me undergo a nose job or a boob job."
She also said that despite being one of the most popular people on the face of the earth, she experienced bullying while growing up. "I've heard the worst things anyone could ever say about me and bullying was such a big part of my life, with the whole entire world judging me and stuff," she said. "So I started to look towards people with, like, I think, bigger more real issues than I have."
And a Kylie Jenner profile wouldn't be complete without mention of Caitlyn Jenner's transition and how it impacted her life. "I mean, obviously I knew about it my whole life, but it was never admitted to and then when it was all said and done, I honestly just wanted to not be lied to," she said. "I just wanted honesty and no secrets. I'm okay with everything, as long as everyone's honest. I want to encourage people to live their life, you know?"
We do know, Kylie, and that's exactly why we love you.
See the cover below.