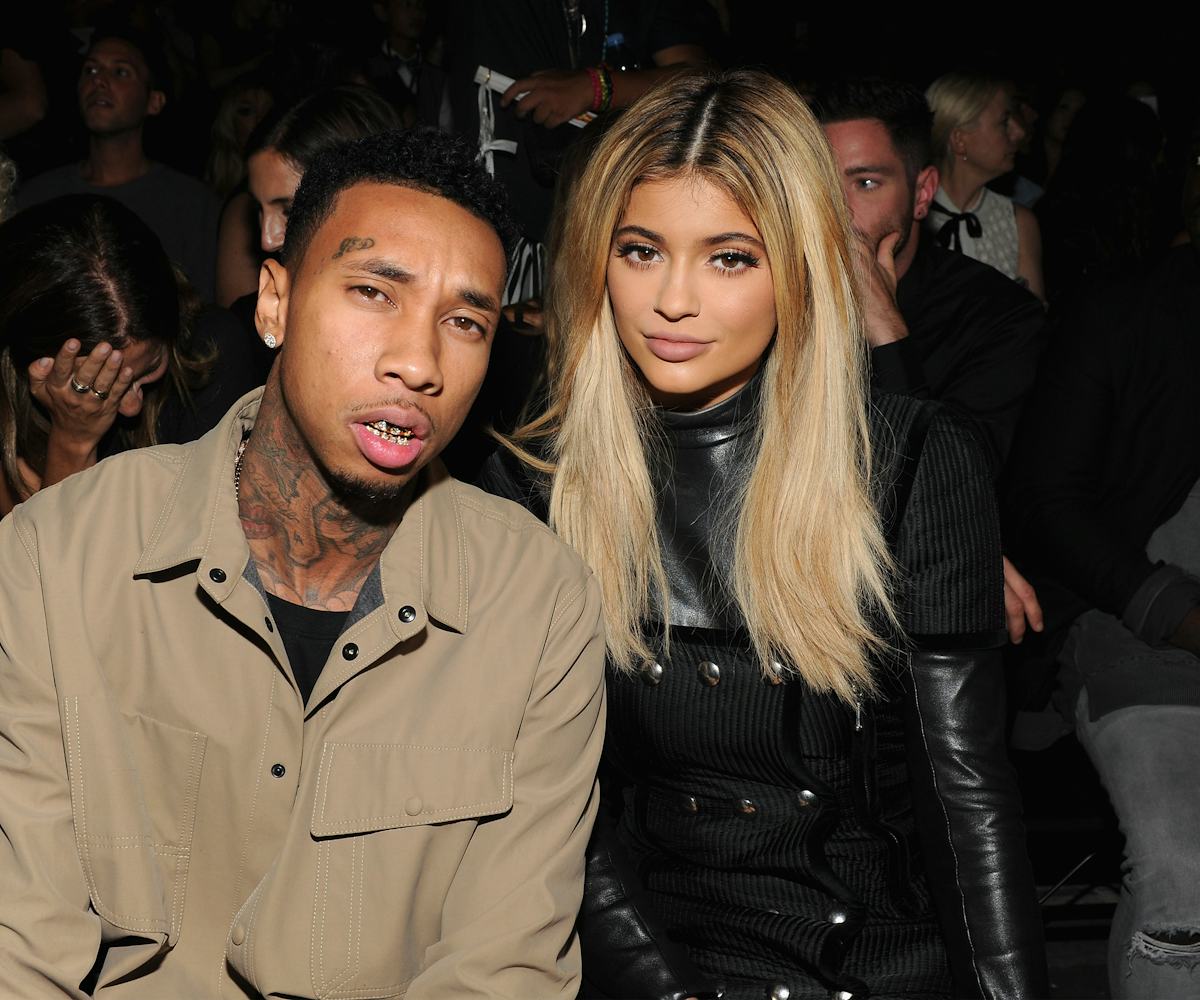 photo by craig barritt/getty images
Let's Stop Obsessing Over Kylie And Tyga's Breakup
Ending a relationship is tough—no matter the reason behind the breakup. While the majority of us can get over an ex semi-privately by blocking them with a new Facebook feature, distracting ourselves with Netflix and our friends, Jenner has to do so in the public eye where the ending of her more than a year long relationship with Tyga has been criticized and obsessed over to a point that just feels uncomfortable and at times, plain icky. 
Since the news broke Friday that their relationship was over, some of the rumors that have circulated include, but are not limited to: Jenner ending the relationship because Tyga sold her Ferarri for child support; Tyga broke up with Jenner because she was spending too much time with Jaden Smith; that Jenner is already looking for a new boyfriend because she was seen at a club with A$AP Rocky and Justin Bieber. 
Yes, Jenner is a member of one of the most famous, richest, and publicized families around, but does that justify dissecting and extensively commentating on her entire life—including her personal relationships? Yes, we report on the Jenners and Kardashians (not often, we should add), but as a publication that's rooted pop culture, we can't avoid—or ignore—discussing Jenner (and other members of her family) when the "news" surrounding her shows how women are both negatively and positively perceived in the media. This is an important, relevant conversation that anyone who has a hand in pop culture finds themselves contemplating, and will continue to do so as long as the Jenners and Kardashians are in the public eye. 
In the case of Jenner's breakup, a high percentage of Internet has been discussing, at length, what is essentially the love life of an 18-year-old girl. Let that sink in for a minute. The relationship of a teenage girl was (and still is) tabloid fodder. Isn't that a bit...odd? Where do you draw the line? Since the announcement of the breakup, the focus has been on Jenner and which guys she's been seen with or talking to. The same cannot be said for Tyga. This is the classic double-standard that, in 2015, needs to stop.  
While Jenner—whether you like it or not—has become a phenomenon, at the end of the day, she's just like you and me. She's a real person that experiences love, loss and insecurities, and potentially sees these rumors and criticisms written about her during her most vulnerable states—a concept Will Rebein speaks to in his most recent short art film. If there's one good thing to glean from her family's public life, it's their dedication to one another. She might have to deal with unnecessary rumors, but she's got a support system to fall back on. Maybe we should all check our privilege of being able to heal a broken heart by eating some pizza and watching a bad movie in private before speculating about Jenner's love life. She's certainly not speculating about yours.