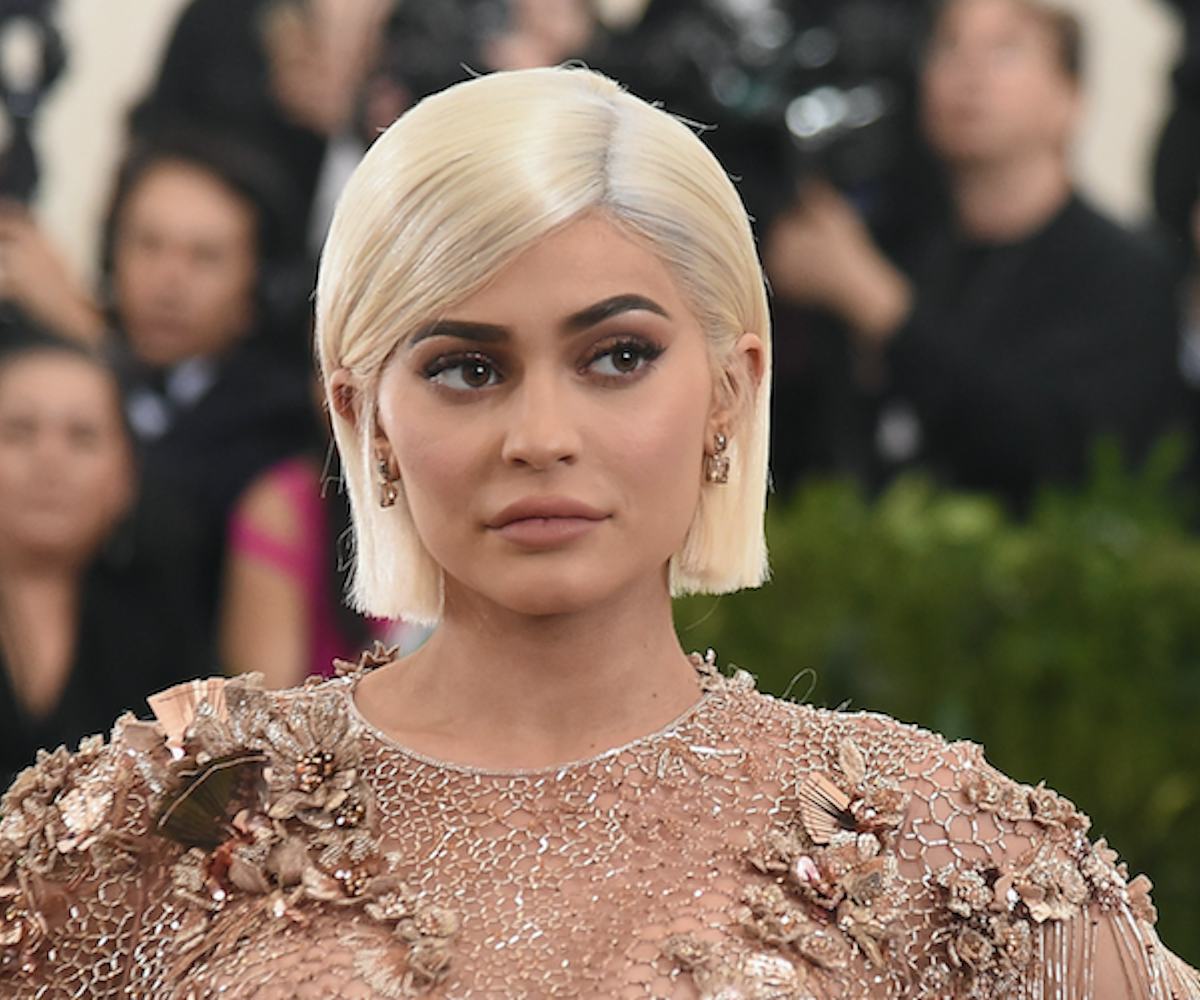 photo by Nicholas Hunt / getty images
Kylie Jenner Says Her Daughter's Name Inspired Her New Makeup Launch
"I worked on this pretty much [throughout] my entire pregnancy"
It's no secret that Kylie Jenner's pregnancy was, well, a secret. But since giving birth to her daughter Stormi earlier this month, the beauty mogul has quickly returned to the limelight to post photos of herself, her shoes, and her baby girl. And yesterday, the 20-year-old announced that her first makeup launch since her pregnancy will be available at the end of the month. 
The Weather Collection, a collection she says was inspired by her daughter's name, includes three matte-formula lipsticks, four liquid eyeshadows (dubbed "Glitter Eyes"), two eyeshadow palettes ("Eye Of The Storm" and "Calm Before The Storm"), one highlighter palette, a shimmering pink Flash Gloss, a loose powder, and a yellow-tinted cream eyeliner pot. 
"I worked on this pretty much [throughout] my entire pregnancy," she said on her Instagram Stories. "And right after we chose on Stormi's name, her name really inspired me. So, I spent a lot of time on this collection and I put a lot of detail into it." 
You can shop the new collection on February 28.