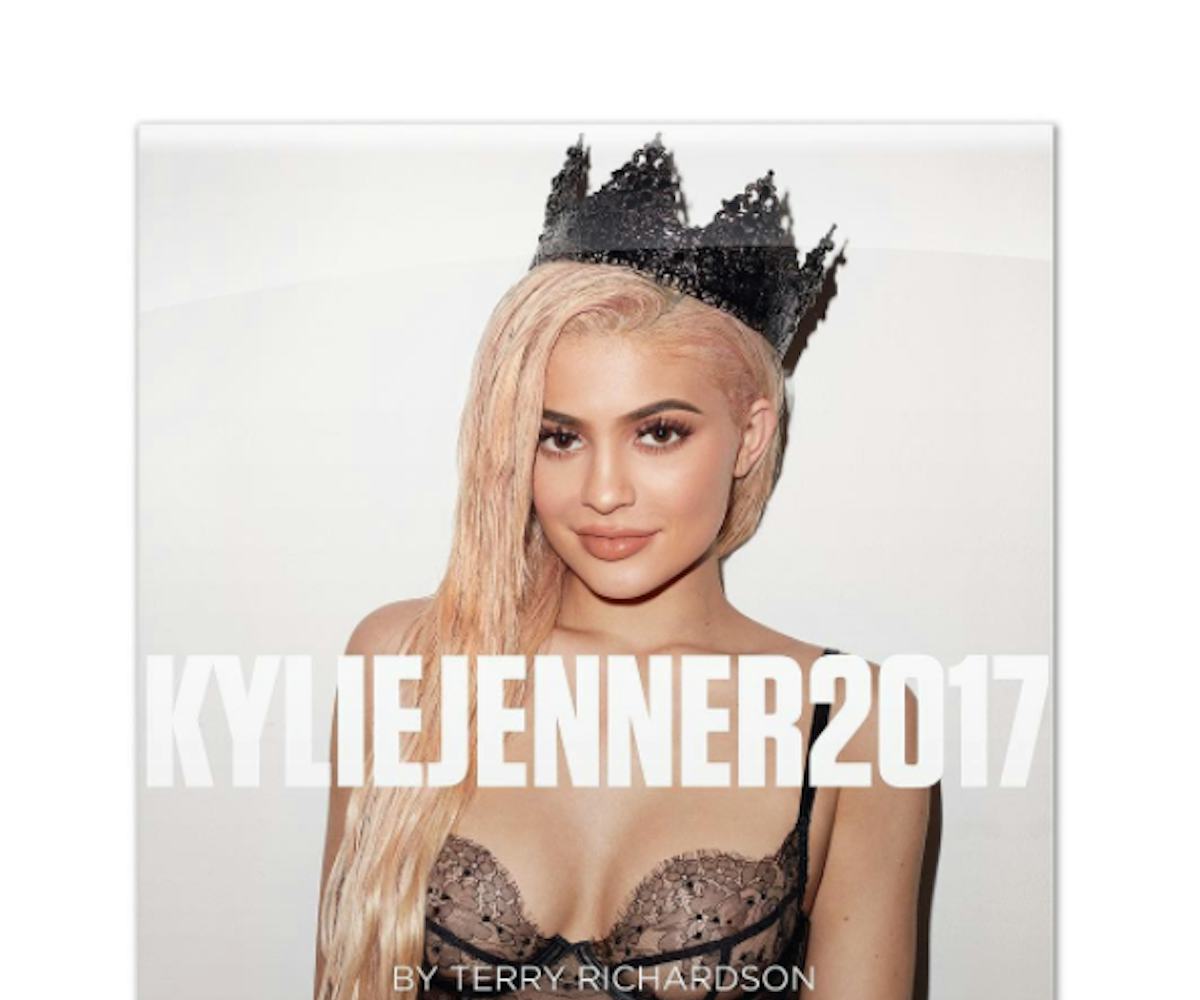 Photo Via @kyliejenner.
Kendall and Kylie Jenner Are The Newest Celebs To Join In On The Calendar Craze
See the revealing images here
Are calendars the new holiday cards? Could've fooled us with all the attention they've been getting lately. The unretouched 2017 Pirelli calendar, which became a "thing" last year after Annie Leibovitz broke tradition by featuring non-models, was the talk of the internet last week. Now, the Jenner sisters are getting in on the organizing fun.
For the second year in a row, Kendall will be appearing in Love's advent calendar. The 21-year-old model poses with wet hair, a bomber jacket, and stiletto lace-up boots as she sultrily stares into the camera to the soundtrack of Barry White's "I'm Gonna Love You Just A Little More Baby." We're not crazy about the pairing, but, hey, you can't argue with art! 
Yesterday, Kylie revealed to Snapchat watchers that she's coming out with her very own 2017 calendar full of scantily clad pictures. The selection of racy pictures that has been revealed includes Kylie in lingerie, Kylie with her backside exposed and a python wrapped around her, and Kylie wearing a fishnet getup and a shirt that reads "Please Insert Money."
[instagram https://www.instagram.com/p/BNpHSSmBA9N/?taken-by=kyliejenner&hl=en expand=1]
Anyone who follows the reality star on social media knows that she's not exactly shy when it comes to showing off her assets, but something about this project makes us… uncomfortable. Aside from the fact that she's only 19, which is enough to cause us to pause, the calendar was shot by photographer Terry Richardson who, lest we forget, has been accused on numerous occasions of sexual harassment.
Either way, the Jenner sisters look great and are apparently conspiring to make the iCal obsolete. The new year is already starting off with a bang.