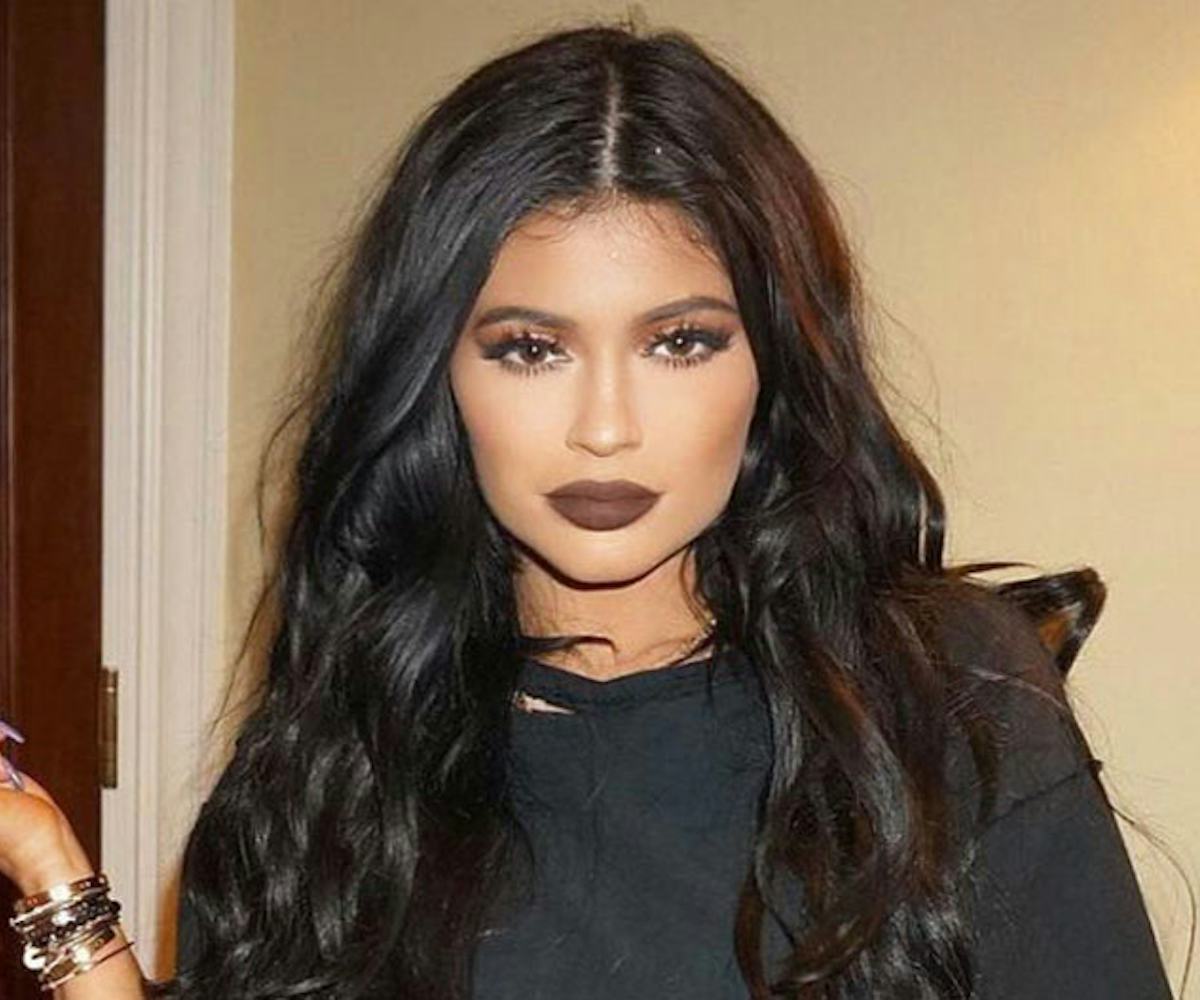 Photo: via @kyliejenner.
Is Kylie Jenner Making A Rose Gold LipKit, Or Nah?
nothing (rose) gold can stay
After Kylie Jenner's LipKit sold out in a minute, we were left despondent and slightly baffled. Sure, we could easily buy matte liquid lipsticks in varying shades of nude from other brands, but the ephemerality of Kylie's kit left us utterly intrigued. But then, things got more interesting when a (now deleted) Instagram hinted that the lipstick could soon come in another color: rose gold.
This warm, metallic hue has become the it-color as of late, appearing on the latest iPhone and also making Beats headphones look totally luxe. Its warm tone makes it perfect for cosmetic use, prompting many people to laud Kylie's potential new product to be completely revolutionary. 
Well, it doesn't exist yet and the idea of metallic lipstick isn't that revolutionary. 
Makeup artist Vlada Haggerty originated the rose gold lip photo that was posted on the official LipKit Instagram with the caption, "Inspo by @vladamua #lipkitbykylie." The look in Haggerty's photo was created using other makeup brands—she made her rose gold hue by mixing Graftobian Makeup's metallic powder with clear lipgloss, a technique used by other makeup artists as well. She pointed all this out in an Instagram addressing Jenner's use of her photo. (Jenner didn't get permission from Haggerty to use her image, which, in the age of Tumblr, is an unfortunate reality many artists face when putting their work online.) It's curious the inspiration photo was deleted, but speculating over it won't get anyone anywhere. If rose gold is, indeed, an idea she and her team are working on (maybe consult Haggerty!), you can be sure that stuff's going to sell out, like, before it even goes on sale.