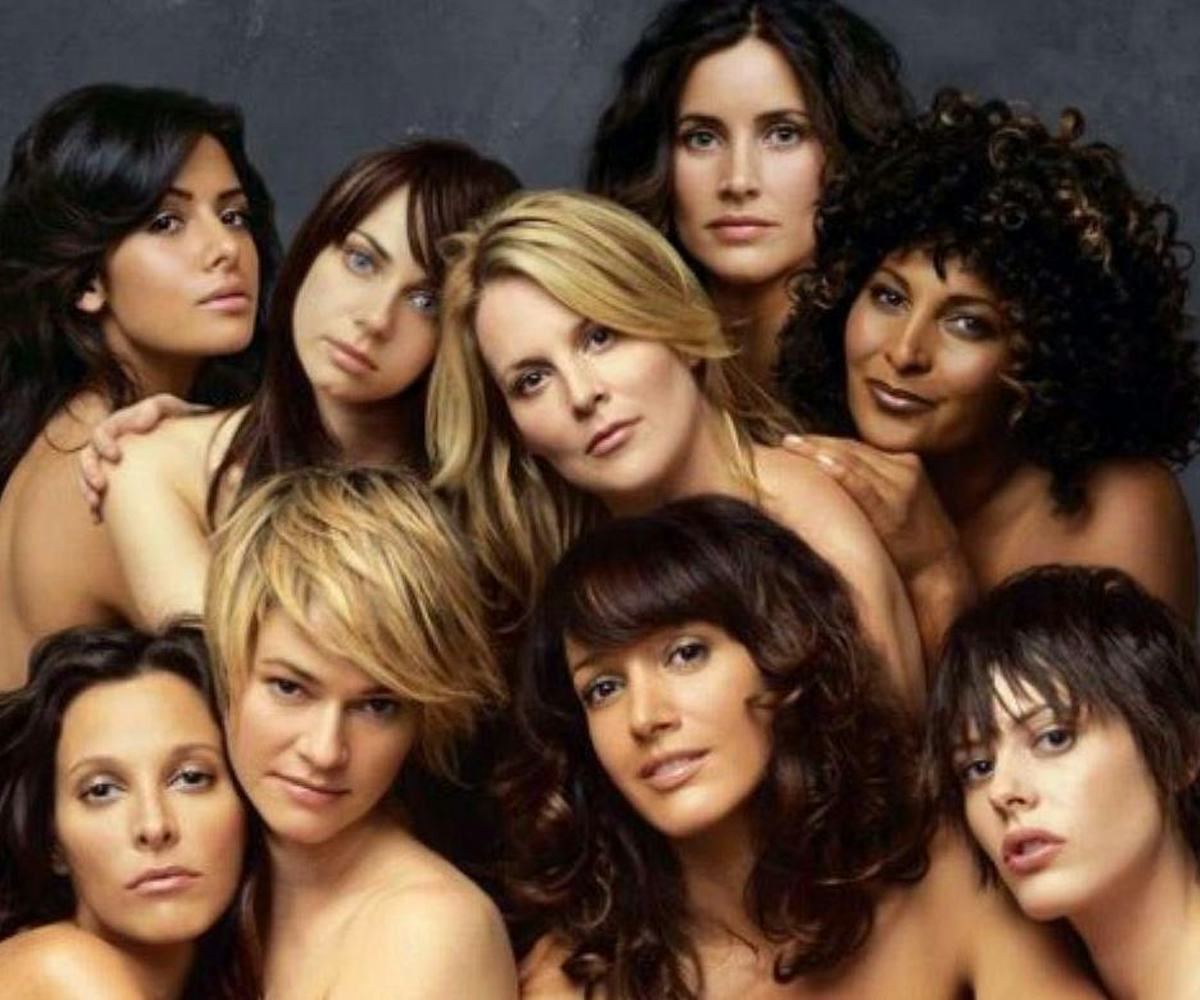 Photo Via Showtime.
An 'L Word' Sequel Is In The Works
And three original cast members are reportedly set to come back
Let the year of reboots continue! The latest series added to the queue of revivals: the hit Showtime drama The L Word.
The show, which first aired in 2004, follows a group of lesbians, along with their family, friends, and lovers, living in West Hollywood. According to BuzzFeed News, development is in motion and three of the original show's lead cast members—Jennifer Beals, Kate Moennig, and Leisha Hailey—will be returning and also coming on as executive producers. The rest of the cast would be made up of new characters with a possibility of old ones popping up here and there.
The L Word was and remains one of the most important LGBTQIA+ shows to air. It was the first drama series to present multidimensional lesbian characters and the first to include a regular transgender character. And though we pride ourselves on how progressive the entertainment world has become, as co-creator Ilene Chaiken hinted at in an interview with Entertainment Weekly last month, there aren't many series out right now that are doing what The L Word did for its time. "When we went off the air in 2009, I think a lot of people thought, Okay, the baton is passed now, and there will be lots of shows that portray lesbian life," she reflects. "There's really nothing. It feels like maybe it should come back."
Hailey chimes in: "Our country is so polarized right now and the political landscape is such a mess. We need shows that are about community and acceptance." Yes, yes we do. Now more than ever.