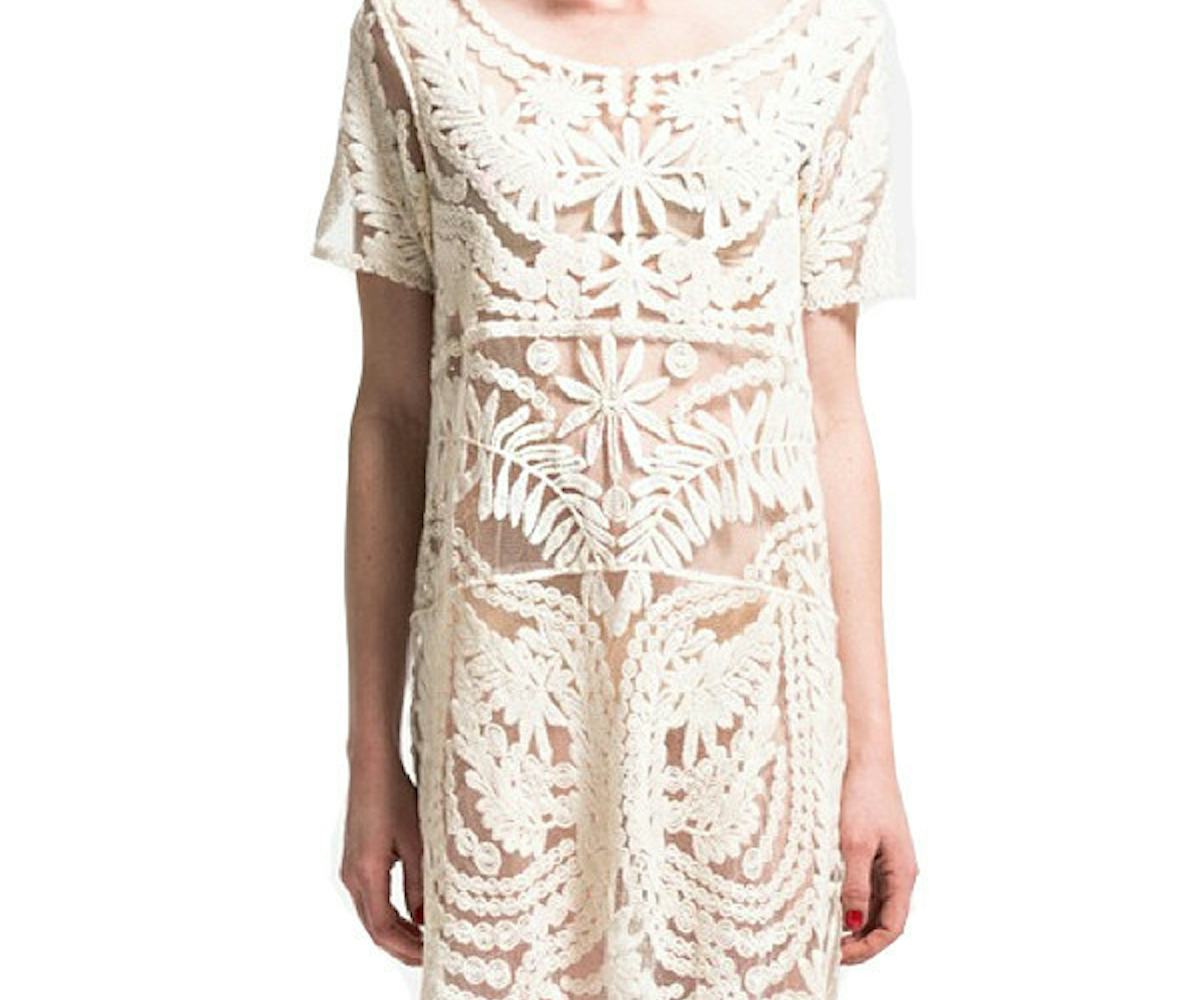 editor's pick: sheer genius
a summer dress that's seriously detail-oriented.
My live music intake is about as big as the amount of coffee I consume (read: a lot). But while I'll never really get sick of going to Austin for SXSW and ACL, back home to Tennessee for Bonnaroo, and hanging in Brooklyn for CMJ, you'll never catch me in "festival fashion." No offense to dip-dye denim jorts or all-fringe everything or flower crowns, but I'd much rather stick with minimalist separates or breezy knee-length dresses. They're simple, conducive for long days in the sun, and don't look like you stepped out of an Avicii video when you go to the bar after the show.
This is why I'm so in love with this sheer dress from Fabourg du Temple. It's short and roomy enough to stay cool, the lace detailing gives it an extra dose of chic...and while we can totally picture it paired with sandals, we actually think it'd look cuter with beat-up Converse. Particularly running through a festival grounds in order to catch Lorde, Haim, Jack White, or all of the above.