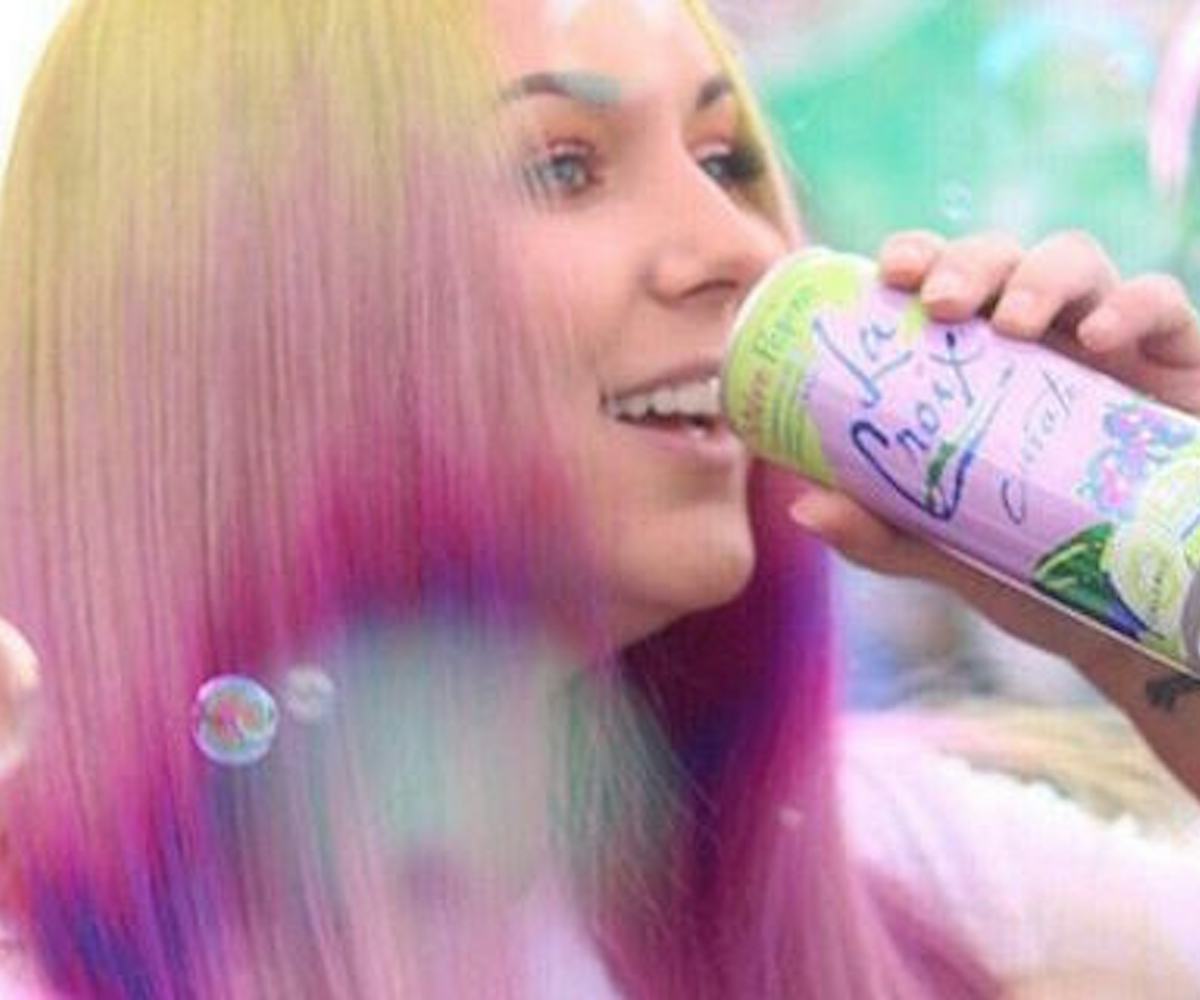 Photo via @kristinacheeseman Instagram
And The Next Viral Beauty Trend Is… LaCroix-Inspired Hair?
It's just as colorful as you would imagine
Just when you thought all of that LaCroix hype had died down, it's suddenly resurfaced—this time, in the form of the next viral Instagram beauty trend.
Confused? Let us explain.
The popular sparkling beverage is the inspiration behind a slew of rainbow hairstyles by Minnesota-based Scruples Hair Care. The brand challenged eight stylists to pick a LaCroix flavor of their choice and reimagine its signature watercolor aluminum cans as a new hair color for a daring client.
The result? Some pretty breathtaking hair inspo. From the lime green-to-violet ombré Múre Pepino Curate look to Melón Pomelo's sunset-like red-, orange, and-pink masterpiece, they're all styles that the unconventional hair color-obsessed could get behind. Consider this more proof that the rainbow hair trend is here to stay, and that LaCroix is officially back (did it ever really go away, though?).
While we're not so sure we'll be looking to other trending beverages for future beauty inspiration, we can't deny that this challenge yielded some pretty magical and unexpected results.
And hey, at least the words "unicorn" and "mermaid" aren't mentioned, am I right?