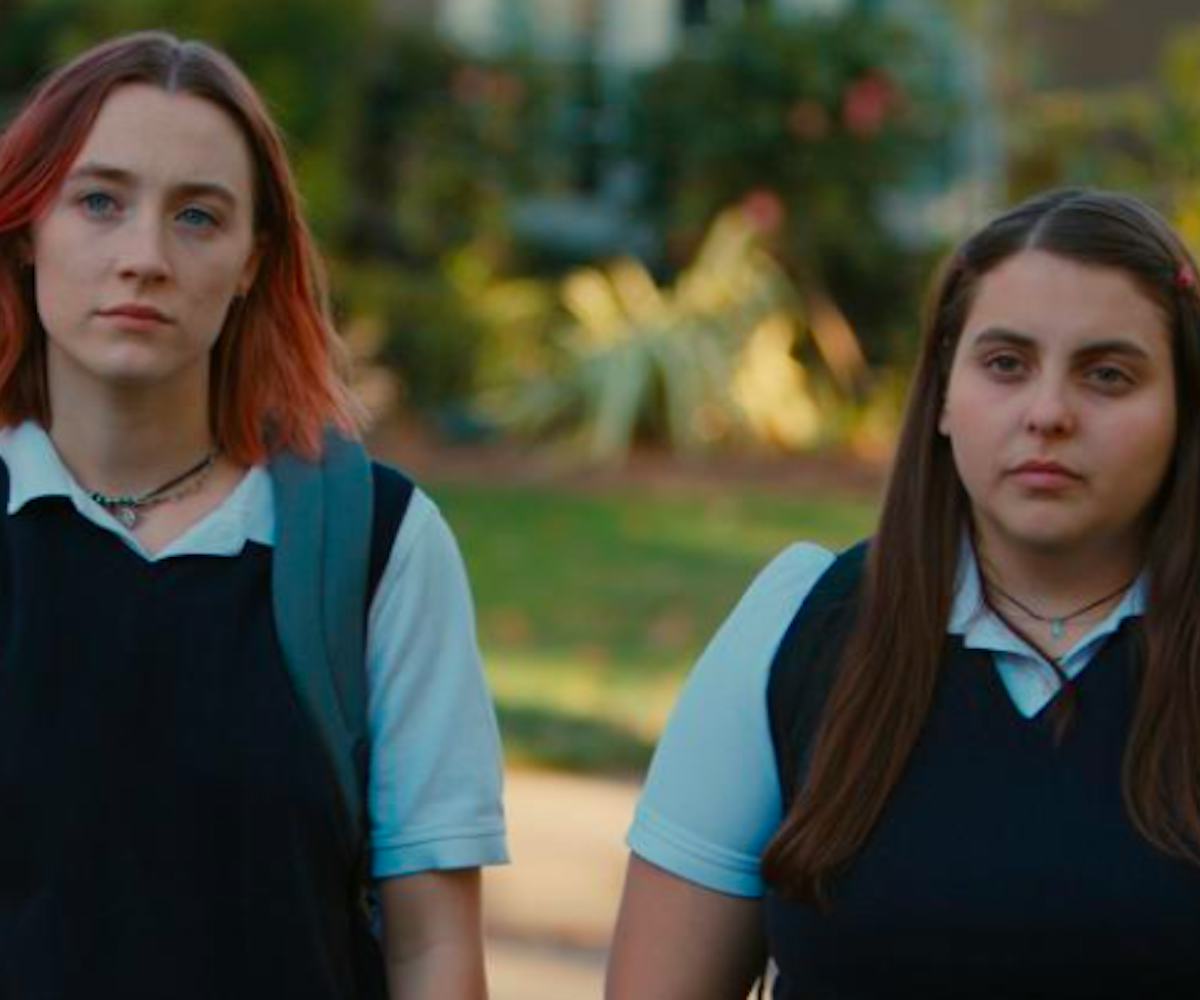 Photo via The Week
Australian Theaters Will Be Censoring 'Lady Bird'
Some curse words will be removed and an entire scene cut
After months of critical acclaim, Lady Bird is finally hitting theaters in Australia. And while this should be considered amazing news, Greta Gerwig's Oscar-nominated film will look and sound a little different on the big screen down under than its original form. It has been announced that the film will be censored to be suitable for patrons 15 and under. 
The Media Censorship in Australia confirmed on its Facebook page that Universal Pictures decided that the film will be cut so it can satisfy an M rating, meaning that teenagers and children will able to see the film in theaters. The modifications include replacing the two uses of the word "c**t" with "cooze" and even completely editing out a scene with a Playgirl magazine that briefly features male genitalia. 
Naturally, these changes were met with outrage from prospective viewers. As for the edits and modifications, the Australian Classification Board stated that it "does not 'cut' or modify films. The production company or distributor of a film may decide to make a modification to a film and re-submit it for classification in order to obtain a particular rating and consumer advice." 
While it's very possible these modifications were made so more people can enjoy the movie, this may turn some off from seeing it on the big screen. However, if the Australian release is anything like the other premieres, it will probably be another box office smash.