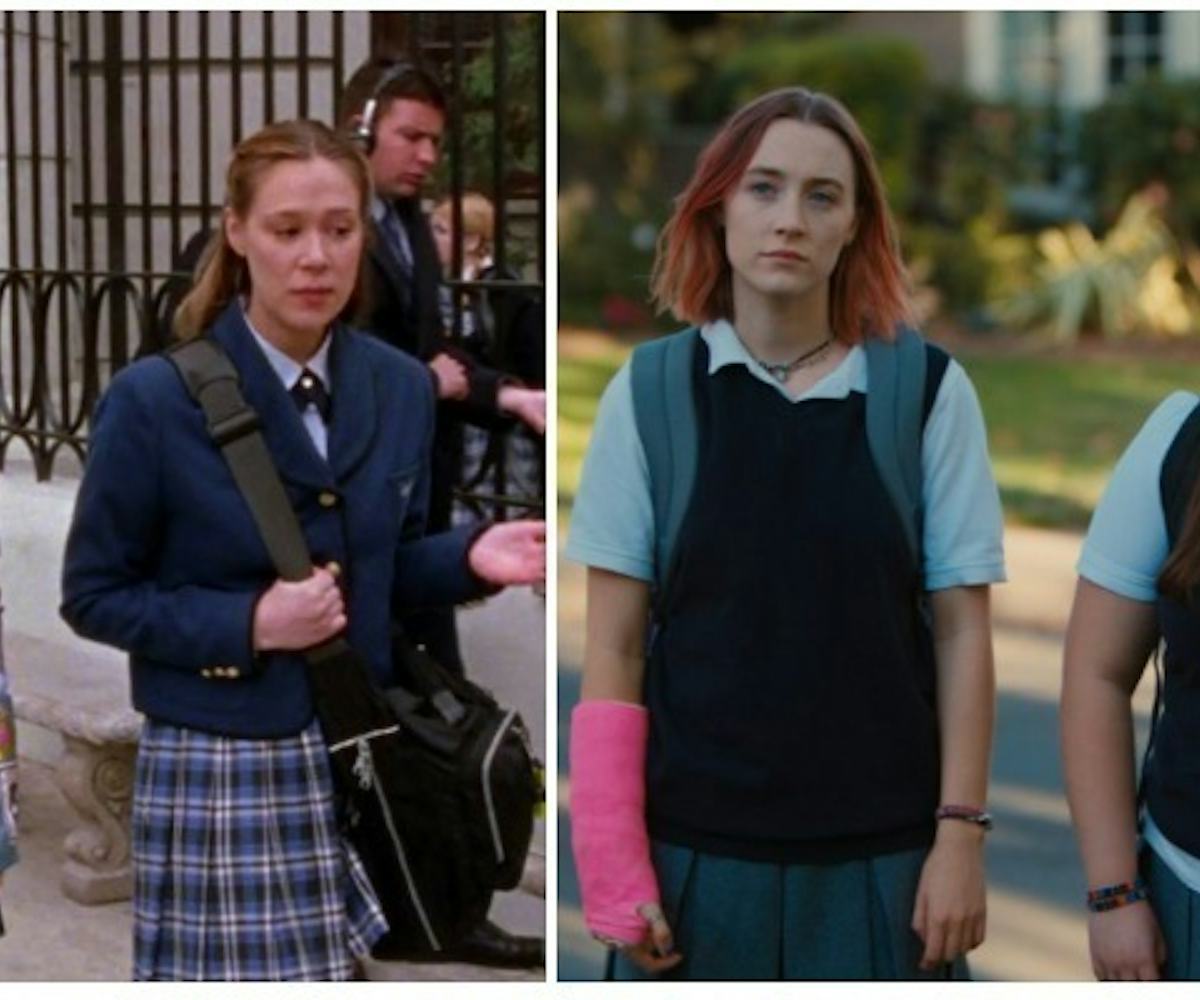 images via twitter
Twitter Just Noticed That 'Lady Bird' And 'Gilmore Girls' Are Very Similar
"Lady Bird was actually the second episode of Windward Circle"
You got to love Twitter. Thanks to the social media app, people learned that their parents aren't the only ones with creepy dolls in their houses and just how real the jealous girlfriend meme is. Now the platform is unexpectedly uniting fans of mainstream television and indie film, by comparing Lady Bird and Gilmore Girls. 
Fans of the Greta Gerwig-directed film had a field day on Twitter yesterday after realizing that many of the clothing, accessories, and characters from the coming-of-age film could have been inspired by our favorite early aughts series. 
"Important cinematic parallels," one user tweeted with images from the show and film. People noted that the titular Lady Bird and Gilmore Girls' Rory Gilmore shared the most similarities, from their casts to their school uniform. 
People also noted the similarities between "brooding" bad boy characters Jess Mariano and Lady Bird's Kyle Scheible. Same.
Another user brilliantly noted that Lady Bird and Gilmore Girls were pretty much the same, except Lady Bird's fictional world actually portrayed a realistic economy.  
There was also this moment between Rory and Lady Bird, which we still can't get out of our minds. 
Whether or not you see the resemblance, if you're like anything like us, you'll be rewatching both this week to see what other parallels you can draw.