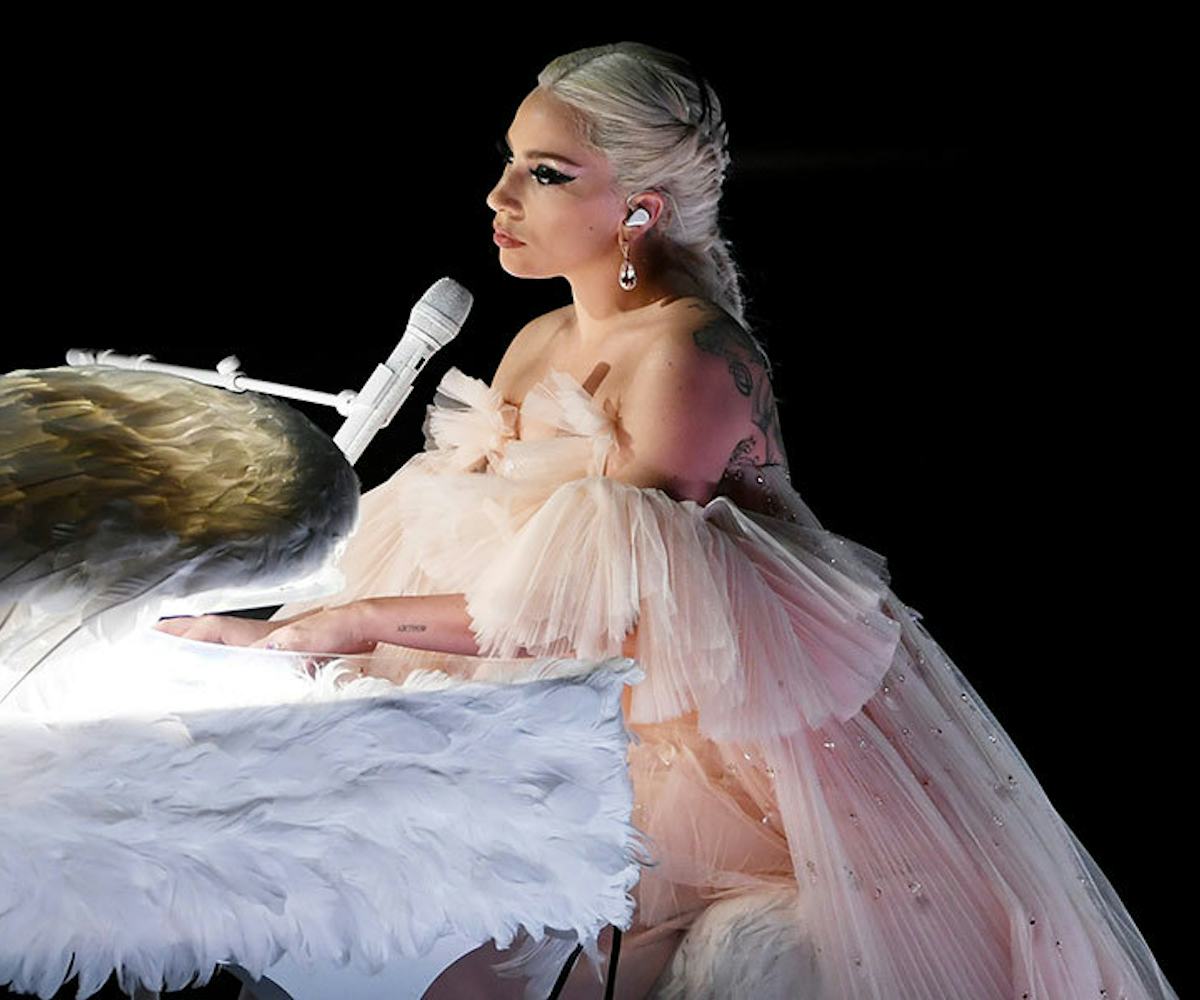 Photo by Kevin Winter/Getty Images for NARAS
Lady Gaga Brought The Time's Up Movement To Her Grammy Performance
This is bigger than Joanne
Artists are wearing white roses to the 60th Annual Grammy Awards tonight to stand in solidarity with the Time's Up movement. Among those artists is Lady Gaga, who wore one on the red carpet and took the movement's messaging a bit further with her performance of "Joanne" and "Million Reasons."
In between the two songs, Gaga paused and said, "time's up." Considering the context of her first song, "Joanne," Gaga's tiny interlude could be read as a sort of swan song for the Joanne era; time's up, on to the next. Those two words, however, have taken on a new, heavier, meaning over the past few months. Her saying them out loud and then launching into "Million Reasons" amplifies the movement's goal of speaking truth to power.
Tonight, Gaga turned "Million Reasons" into an empowerment song, one that does more than ruminate on a troubled romantic relationship. Instead, this new light aligns itself with a story of feeling silenced and regaining the strength to persist and rise above it. The Joanne era is ending, but its message of perseverance is only getting louder.