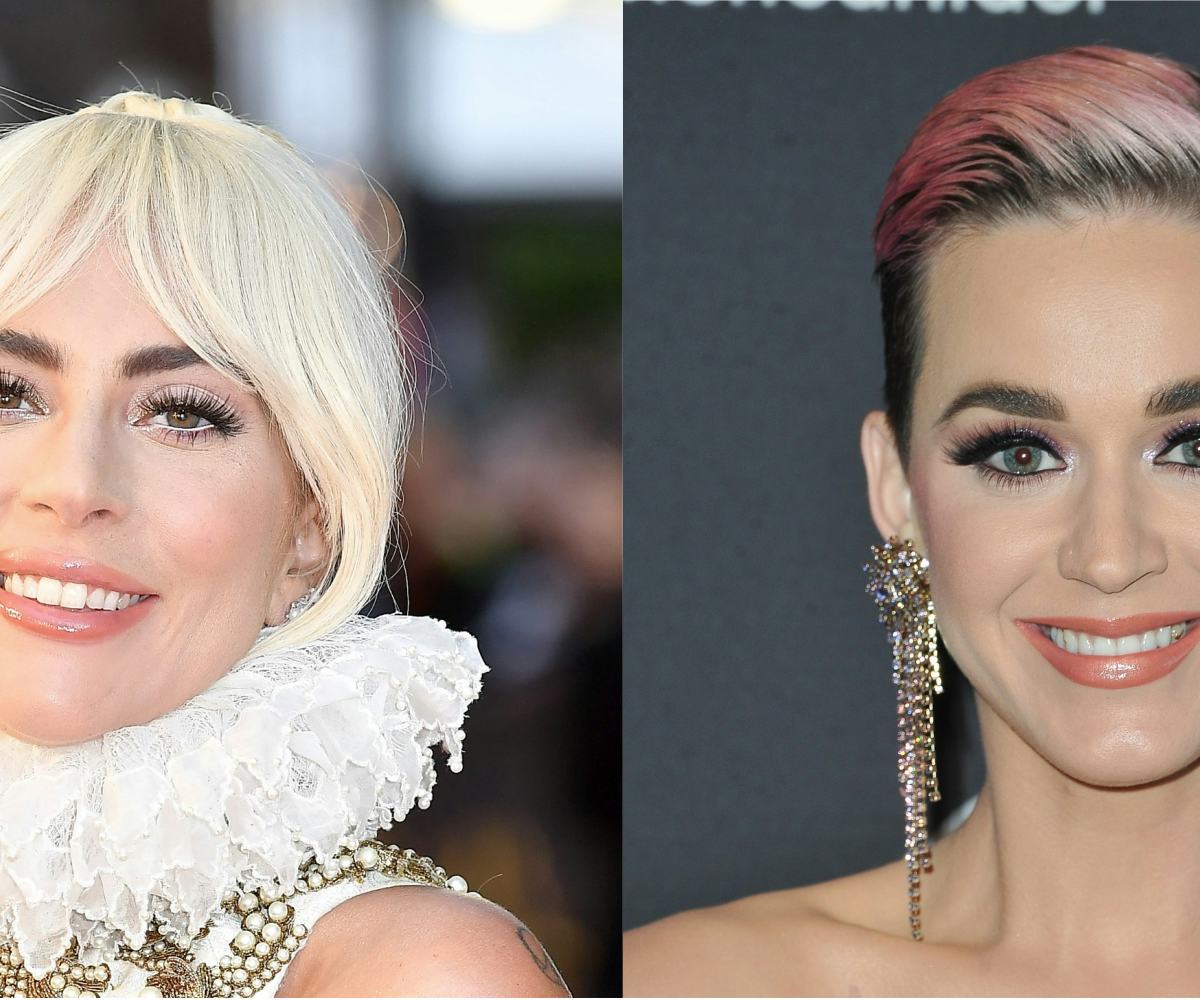 Photo by Jeff Spicer/Getty Images, Photo by Allen Berezovsky/Getty Images
Did Katy Perry Just Throw Shade At Lady Gaga?
With the release of A Star Is Born, Lady Gaga's biggest fans were abuzz on Twitter this weekend, sharing all things in support of their Mother Monster. Eagle-eyed stans noticed a tweet regarding the movie being liked by fellow pop star Katy Perry, only it wasn't necessarily in support of the film. 
One fan account, @LGTourNews, pointed out via screenshots that Perry had liked a tweet by Twenty One Pilots. The band had created a parody of the A Star Is Born poster with photos of members Tyler and Josh Dunn, which reads, "A Trench Is Born," advertising their album, Trench, which was released on the same day as Gaga's movie. 
While I'm pretty sure Twenty One Pilots weren't taking a jab at Gaga when they parodied the poster, you should never mess with her fandom. Twitter user @FR4NKY20 shared a video moving the A Star Is Born soundtrack in front of copies of Trench at their local Target. Others were a bit more subtle with their judgment of the potential shade, only suggesting that maybe it wasn't wise for Perry to have clicked that heart button. 
A few Gaga fans shared my hesitation about whether Perry was throwing shade, and pointed out that Perry had actually liked one of Gaga's post about the release of the movie. 
Bottom line? Social media is tricky. Check out A Star Is Bornand Trench, which both came out on Friday and are deserving of your attention.