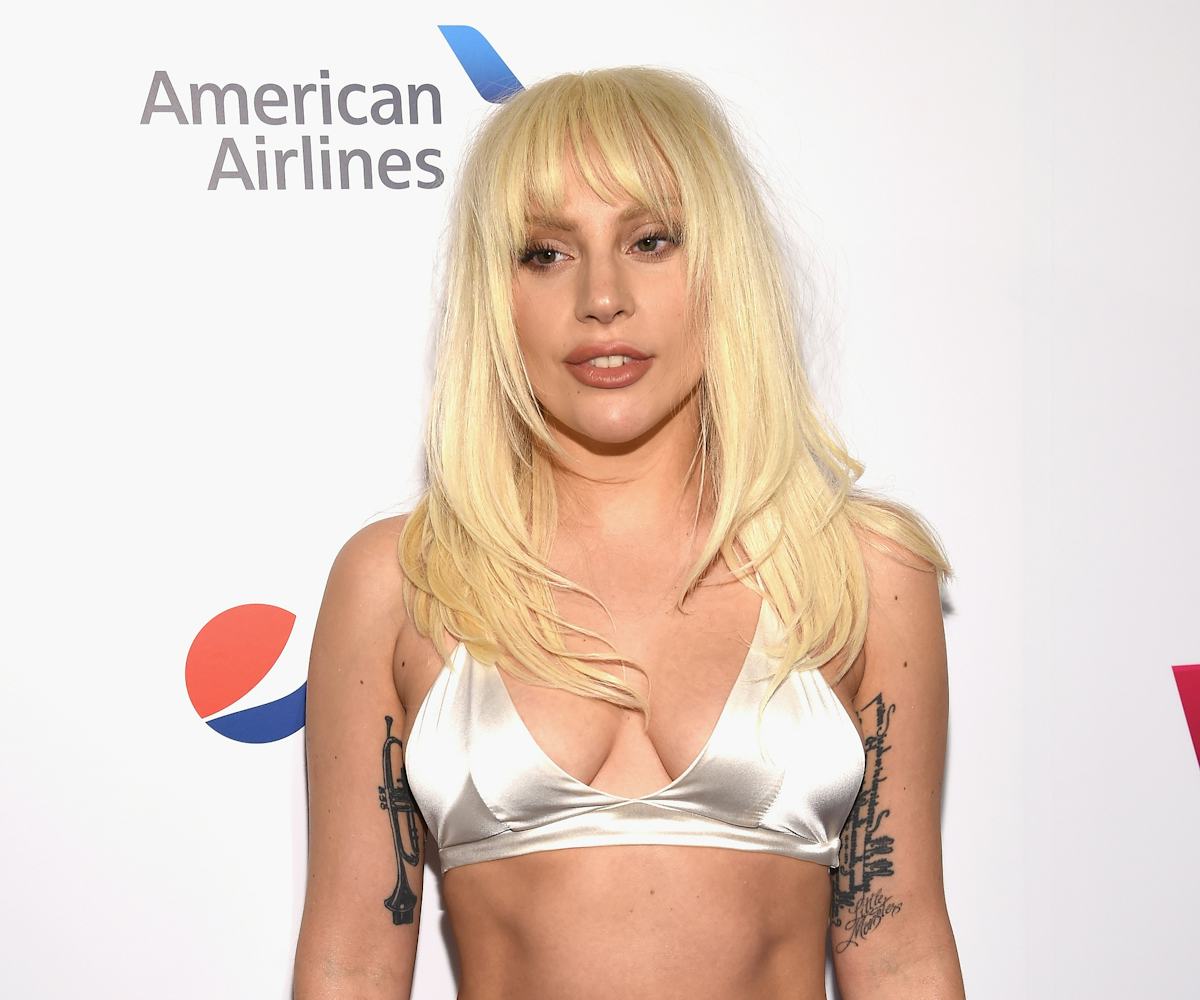 Image via Dimitrios Kambouris/Getty Images
Lady Gaga & Missy Elliott Got Emotional Over Women In The Music Industry
at the billboard women in music awards
Billboard's Women In Music event is a time for female artists to get the recognition they deserve for their work in an industry that doesn't always support them—and while accepting her Woman Of The Year award, Lady Gaga made it known that she is tired of the sexism that permeates the field. 
"What I really want to say is that it is really hard sometimes for women in music. It's like a fucking boys club that we just can't get in to," she said in her speech. "I've tried for so long. I just wanted to be taken seriously as a musician for my intelligence more than my body ever in this business. You don't always feel like when you're working that people believe that you have musical background, that you understand what you're doing because you're a female."
Time and time again, Gaga has proven her musical talent with live performances, at times accompanying herself on the piano while singing the music she wrote. It's a bewildering reality that even a star of her caliber would be faced with misogyny—but despite her massive success, Lady Gaga acknowledges the difficulties of which all women in the music industry have to deal. "Tonight is so important because women provide a wisdom to music that is very unique and special," she said. "It is a perspective that no other person can have because we bear life. And we go through things that no one goes through and more importantly because it's right because we're all equal."
Similarly, after coming back into the spotlight this year, Missy Elliott was also honored with the Innovator Of The Year award. In her speech, she spoke out for all female artists struggling to find their place in the industry. "I stand here for all the women who've been told, 'You don't fit the mold, you're not good enough, you won't make it.' Look at me, I'm here," she said. "I want y'all to know to continue to be creative and don't be scared to take risks. Being a woman in this industry, for me—as an artist, a writer, a producer—I've had my ups and downs and there's times when I wanted to give up, but God had another plan for me and if it weren't for Him, I wouldn't be standing here."
Both Lady Gaga and Missy Elliott have majorly impacted the music industry in their own inimitable ways, and we can only hope that the will inspire more female artists to push forward and ignite a change within the industry. In the meantime, we will be writing fan fiction about the imaginary collaboration that we wish they were doing.
The full awards ceremony will be aired on Lifetime on Friday, December 18.