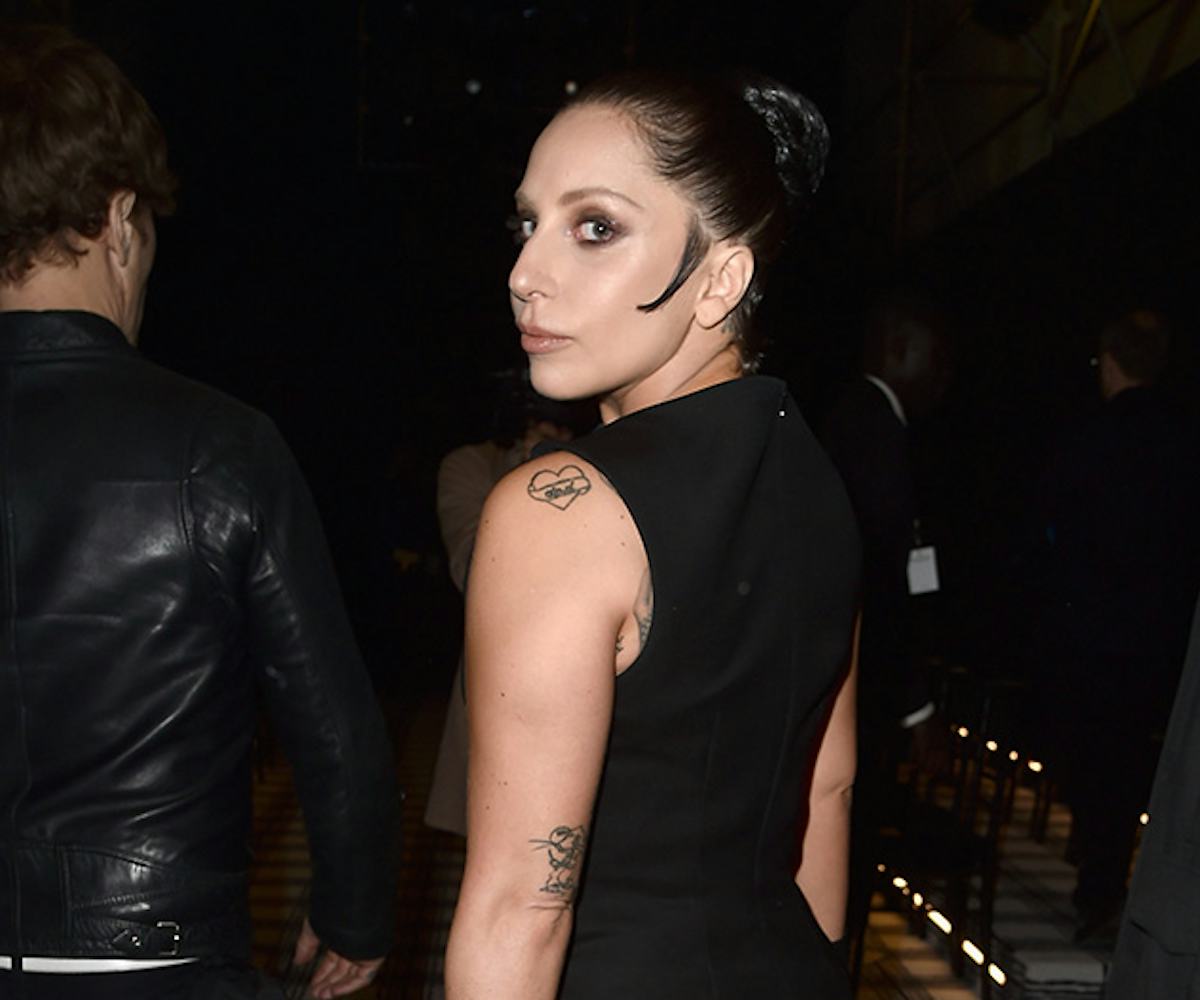 Photo by Pascal Le Segretain/Getty Images
where is lady gaga's style headed?
When Lady Gaga burst onto the scene in 2008, she harnessed the immediacy of social media by changing her look daily. Her outfits kept her in the headlines, and as such, kept people talking about her. As platforms like Twitter and Instagram took off, there were multiple outfit changes a day—so many that Nicola Formichetti resigned as her stylist. Her fashion was more talked about than her music, but hey, at least she was being talked about.
After the abrupt end to the Born This Way Ball in 2012, Gaga more or less calmed it down. The release of her jazz album with Tony Bennett in 2014 ushered in an era that found the pop star (can we even still call her that?) mixing
with
sprinkled throughout. Gaga was, however, still touring ARTPOP—which, more or less, touted a
. She balanced the two personalities on stage, but through her Instagram, it became clear she was letting her
down.
Some might argue that the old Gaga is gone. Since becoming engaged to Taylor Kinney, the "Applause" singer has taken a liking for gardening, playing with her two dogs, tending to things at home, and chilling in chicken coops—literally. She's doing this all in high-fashion, mind you. And she told Vogue earlier this year that her former self isn't necessarily gone. "When I found a sense of inner peace, I began embracing the more glamorous side of myself. I wouldn't say my fashion has changed as much I'd say I've changed on the inside."
Let's call it a return-to-form; a form the public didn't know existed behind the hair-bows, sky-high platforms, and caked on makeup. She's back in the studio with 
, the man behind most of The Fame. Perhaps now the girl formerly known as Stefani Germanotta can finally come forward.
Stay tuned.